Recently I have been thinking a lot about positive vs negative in many aspects of my life. It seems that lately I have been confronted with a lot of negative people and I am amazed how quickly one negative person can ruin a perfectly good day.
I try to always see the good things in life.  I relish in the warmth of a cup of coffee in the morning and lately the crisp, cool smell of Fall has made me want to settle in with a good book (or movie).  I feel happy armed with a cup of tea and something freshly baked from the oven.  Those to me are just some of the delights of Fall and early Winter.
My work has been stressful lately.  I have felt snowed under by email, expectations and events.  The pressure and the exhaustion has weighed heavily on me.  I have felt disgruntled and at times fed up.  But, I realized that it is really how I look at these things that affects my attitude.  I know that when I try to "do it all" that I get overwhelmed and miserable.  It is so hard to take a step back and say no, even when it is the best thing to do.
Tonight I took some time to myself.  Watched a TV show I PVR'd weeks ago, spent time surfing through Pinterest and recharged my batteries so to speak.
While on Pinterest I came across this from Local Fun for Kids which is exactly what I needed.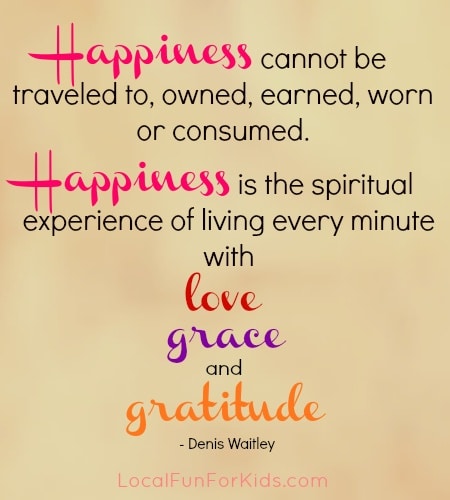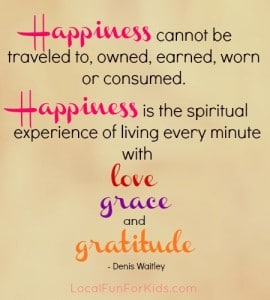 Today during a busy busy day, my boys came to my school and had lunch with me.  They are the epitome of happy.  They do what they love to do, oblivious to expectations, societal pressures and norms.  They do what makes them happy.  And, so, they used the opportunity to run their trucks all over the dining hall.  It was magic.
What makes you happy?