This time last week I was driving to the Mirbeau Inn and Spa for the first time.  I am excited to go to an area of upstate New York that I was not familiar with and looking forward to a facial and some time to relax.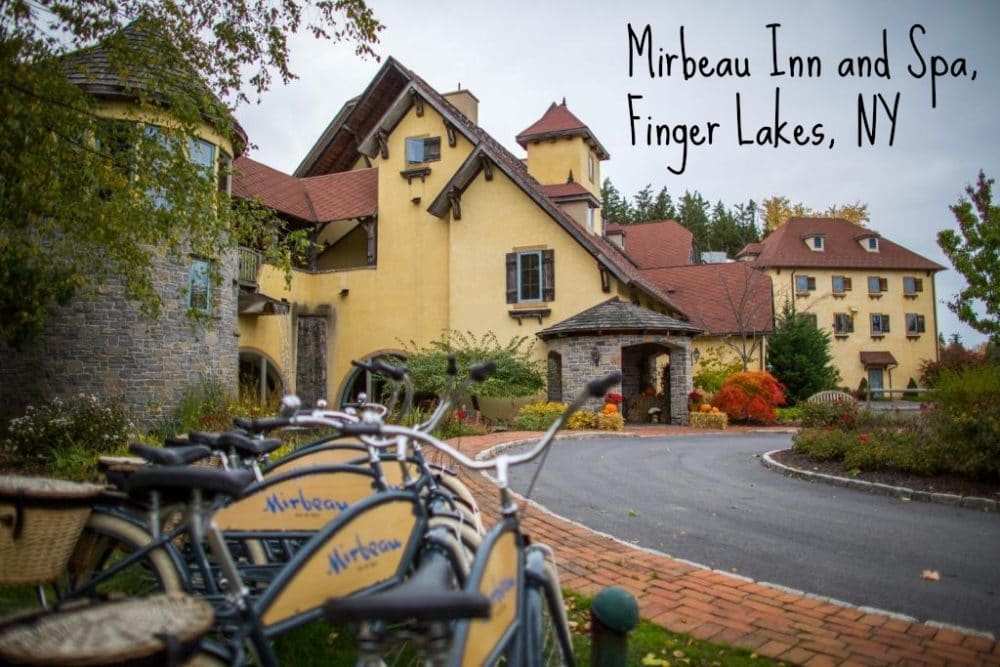 The Spa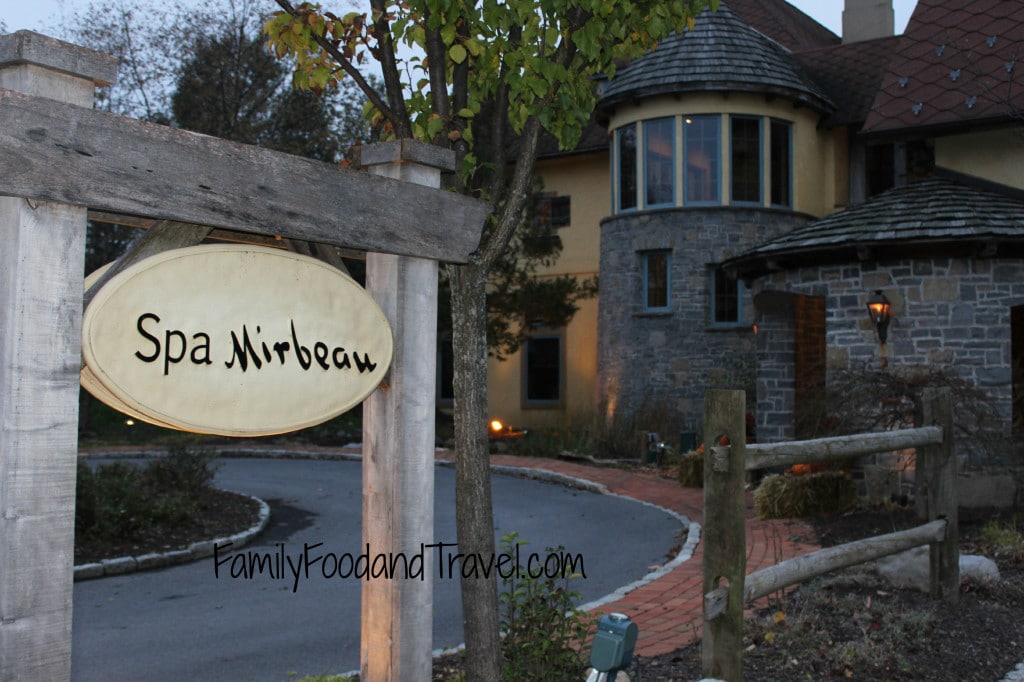 Mirbeau describes their spa by saying:  "Our 14,000 square foot luxury spa is designed especially to offer a protected place of elegance and comfort. Equipped with state-of-the-art facilities, Spa Mirbeau is staffed with experienced professionals. Complementing a balanced program of classic massages, body wraps, and facial treatments, the spa draws on the richness of the surrounding natural environment"♦
I would definitely agree.  The Spa is located on the back side of the building featuring a rustic entrance way filled with the smells of herbs and flowers.  My friend and I were greeted and toured through the facilities available for our use.  We started at the change rooms that are equipped with showers, sauna, and steam room.  The space is quite small but efficient. There are numerous lotions and hair products to use and the luxurious white robes and slippers make you feel pampered right from the start.  (Note:  I am a plus sized woman and the robe fit around me.  It was a bit snug, but fit).
The Aqua Terrace
The Aqua Terrace is one of the prides of the Mirbeau Inn and Spa, and rightfully so.  It features an outdoor fireplace, tables, a fully stocked bar and a jacuzzi for 15 seemingly etched out of the natural environment.   The open air feel on a Saturday night in November was refreshing and invigorating.  We were there around dinner time and the Aqua Terrace was packed with couples and friends soaking in the chance to unwind, have a glass of wine and catch up.  With a lot of people there, it was noisier than I expected it to be.  I presumed that it would be a more of a relaxation area, but on the Saturday night of a long week it felt much more celebratory.
I would recommend that if you are looking for quiet time at the Aqua Terrace to pick a time mid week or morning to avoid the busier times of day/week.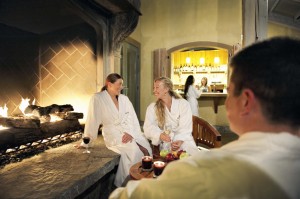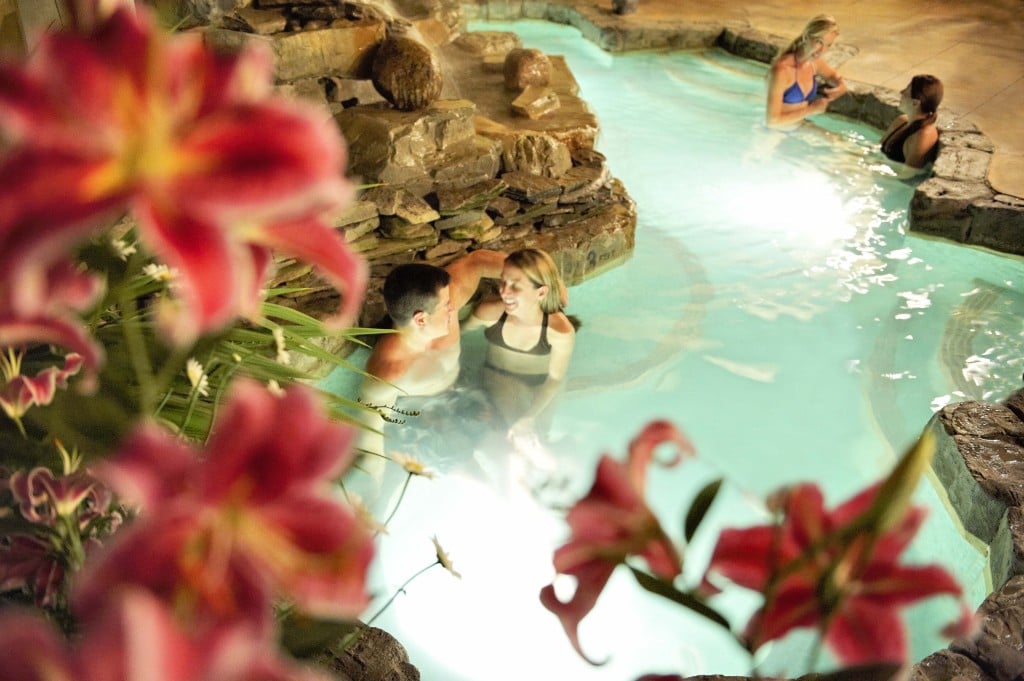 I absolutely loved the look of this area and definitely recommend that you build it into your visit.  Bring your bathing suit and wade in.  Your tired body will thank you.
 The Quiet Room
The Quiet Room is laid out in a circular formation with a warm foot bath in the middle.  There are lovely lounge chairs to relax on, hot tea and iced cucumber water available.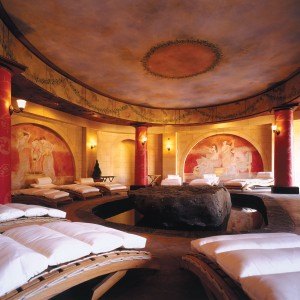 This room also serves as the waiting area before your spa treatments and as such can be quite busy at turnaround times.  If you are planning to spend some time relaxing in this area you should be aware that there will be disruptions every 30 mins to an hour.
Custom Facial
For my treatment I chose the Custom Facial featuring the wonderful Canadian line of products by B.Kamins.  It was absolutely divine.  The products smelt and felt amazing and I left with a glowing radiant complexion that wasn't too greasy or too dry.  My skin felt renewed and my body felt relaxed and pampered.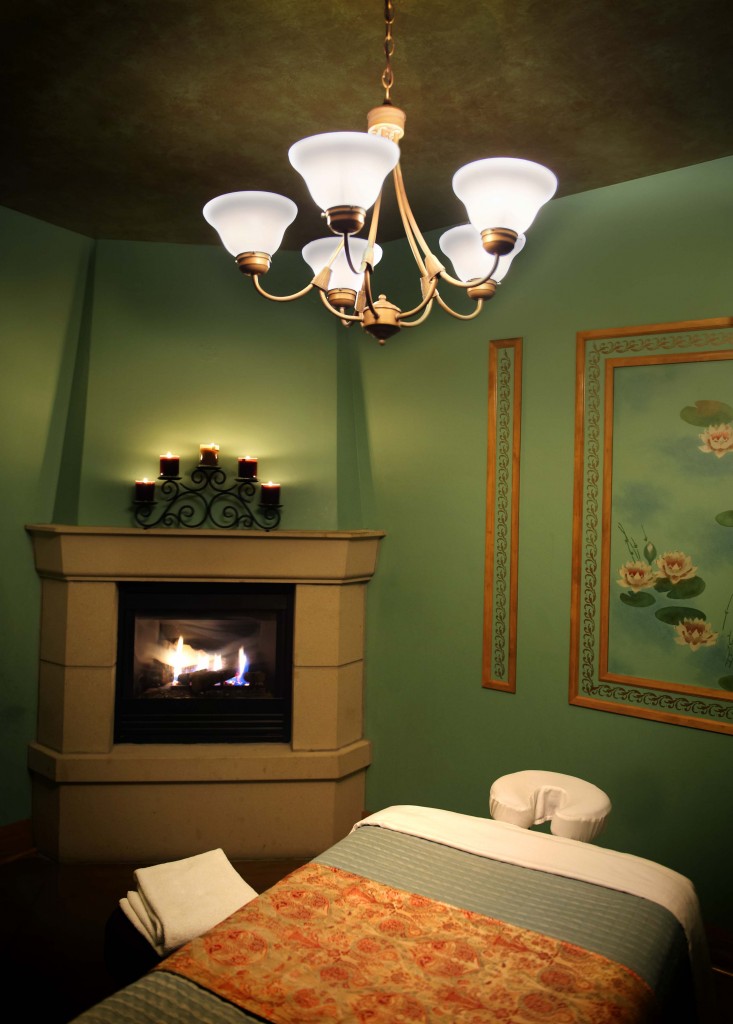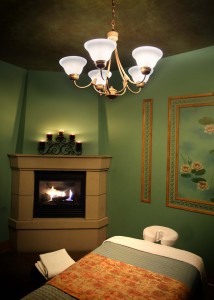 The Dining Room and other amenities
After my treatment I received a tour of the rest of the facilities including the gym, the dining room and the bar.  Every part of the Mirbeau is finished with a beautiful attention to detail.  From the whimsical curtains in the dining room to the wine tasting bar.  Every part of the Mirbeau that I saw made me want to come back, stay longer and really experience all that the Inn and Spa has to offer.
Unfortunately because the Inn was booked solid I wasn't able to see the guest rooms.  But you can view them here on their website.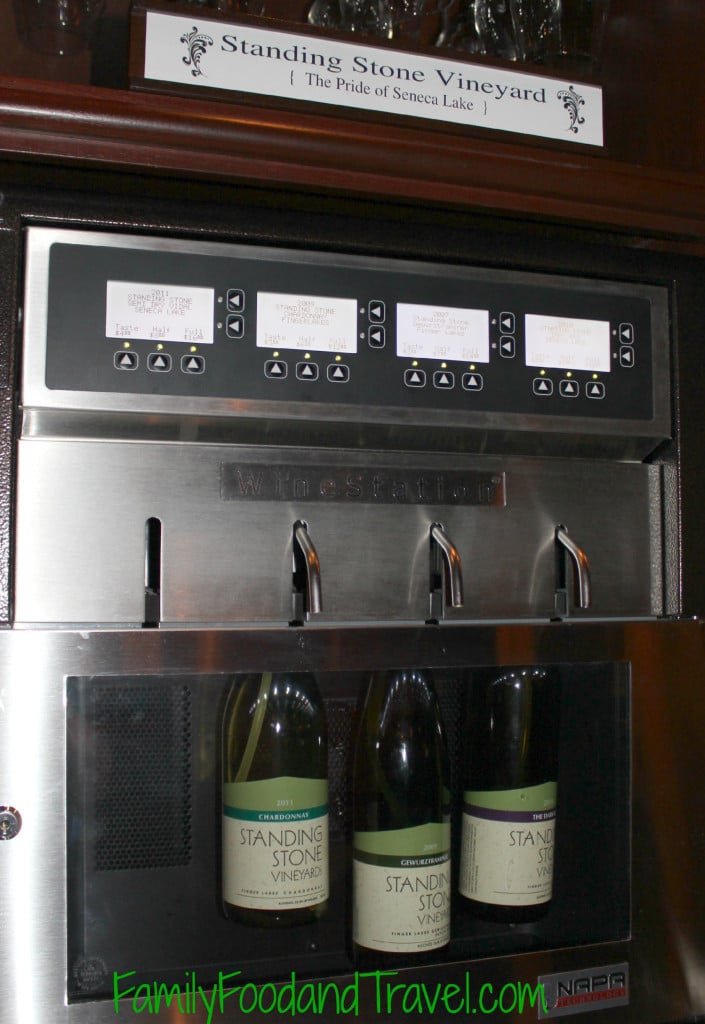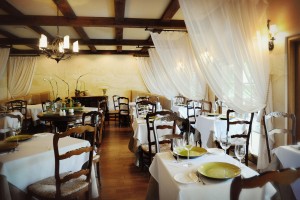 Once I got back from my trip I told my husband all about it.  Hopefully we can escape for a romantic weekend sans children soon.
If you plan on visiting the Finger Lakes region of New York State,  make sure that you plan time to visit and/or stay at the Mirbeau.  You will not be dissapointed.
*My spa treatment was complimentary thanks to Mirbeau Inn and Spa.  Most photos are compliments of Mirbeau Inn and Spa.  All opinions are my own.