The time had come for me to move from blogger to WordPress and I couldn't have done it without the help of Ro Little of Mommy Blog Designs.  Honestly, she is amazing.  Check out her work, you will not be disappointed.
Please be patient with me as I learn how to navigate WordPress and have the opportunity to make the changes to my website that I need to.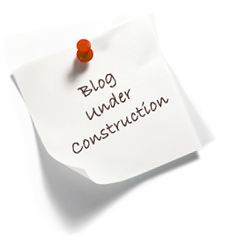 I am excited to be hosting my own website, having control over it and my content, but at the same time I really appreciate Blogger and all that it has taught me about blogging.  It was the perfect place to start.  Now, it's time to really explore all of the opportunities this platform has to offer.
What tips/suggestions do you have for using WordPress?  Anything you would recommend I research?  A favorite widget?
Looking forward to your comments as this transition happens.