There are few places in the world that are more beautiful than Kenya.  I had the remarkable privilege of visiting this remarkable country twice in the past six years.  Each time, I wished I could stay longer, each time I dreamed of bringing my husband and my future family back to visit and each time my heart broke when I had to leave.
As a tourist to the area, I enjoyed Nairobi and the surrounding countryside but the safari on the Maasai Mara was beyond anything I could have imagined.  Prior to these experiences my only real experience with African animals was at the zoo.  Now, I was in an open air Jeep exploring the savanna and getting very close (sometimes too close) to these majestic creatures.  From the snorts of the water buffaloes to the gracefulness of the giraffes, and the playful nature of the zebras, it was an adventure of a lifetime.
If you get the chance at some time in your life, visit Kenya.  It is a terribly expensive vacation but one of the most enriching and exhilarating experiences.  Take your children, your parents, your friends, your neighbors. And most definitely book a safari company to take you into the Mara.
Here are some of my favorite photos to help bring my experience to life.
Water Buffaloes, Maasai Mara, Kenya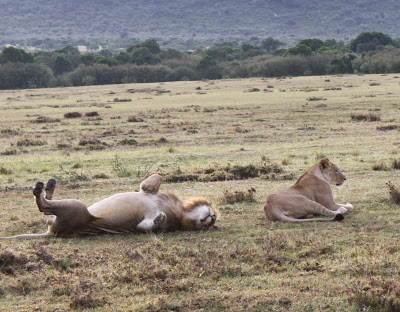 Lion and lioness playing in the grass, Maasai Mara, Kenya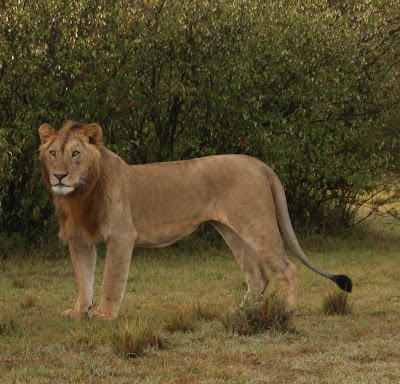 A very old and skinny Lion keeping watch, Maasai Mara, Kenya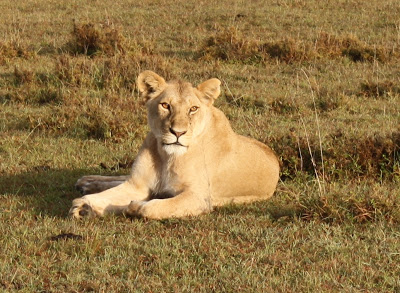 Beautiful lioness in the early morning sunlight.  Maasai Mara, Kenya
How lions flirt.  These two pranced around for at least 30 minutes.  Maasai Mara, Kenya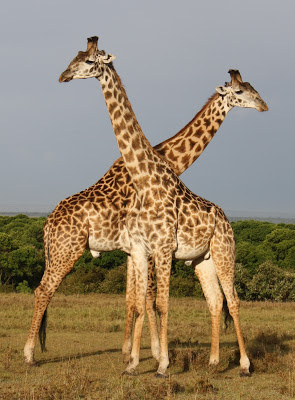 It's hard to believe that giraffes actually stand like this in the wild.
But, yes, these two were posers!  Maasai Mara, Kenya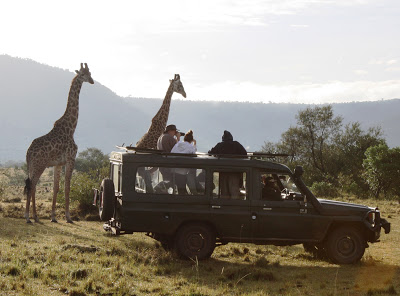 Other people in our group getting some pictures.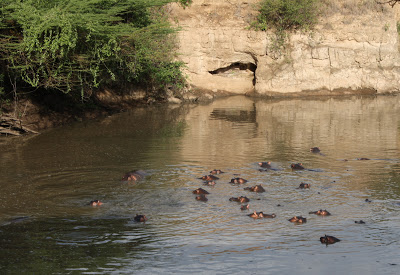 Hungry, Hungry Hippos. Maasai Mara, Kenya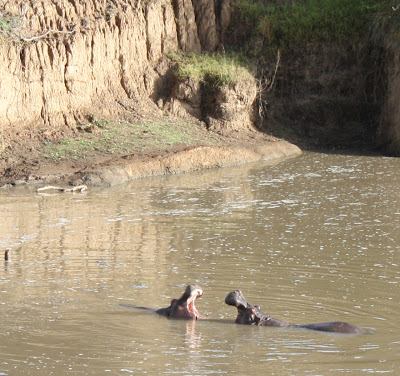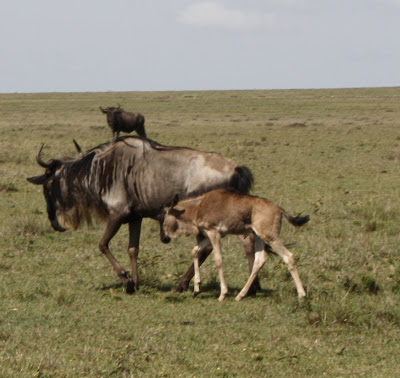 Wilde-beast and baby.  Maasai Mara, Kenya
Asante Sana, Kenya.