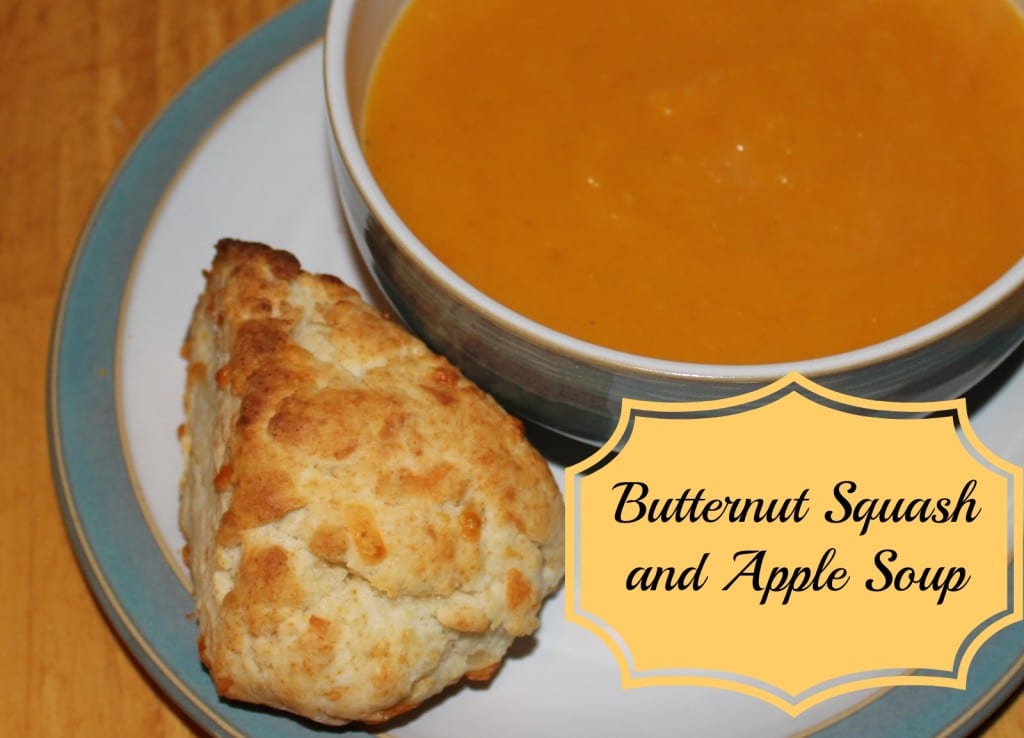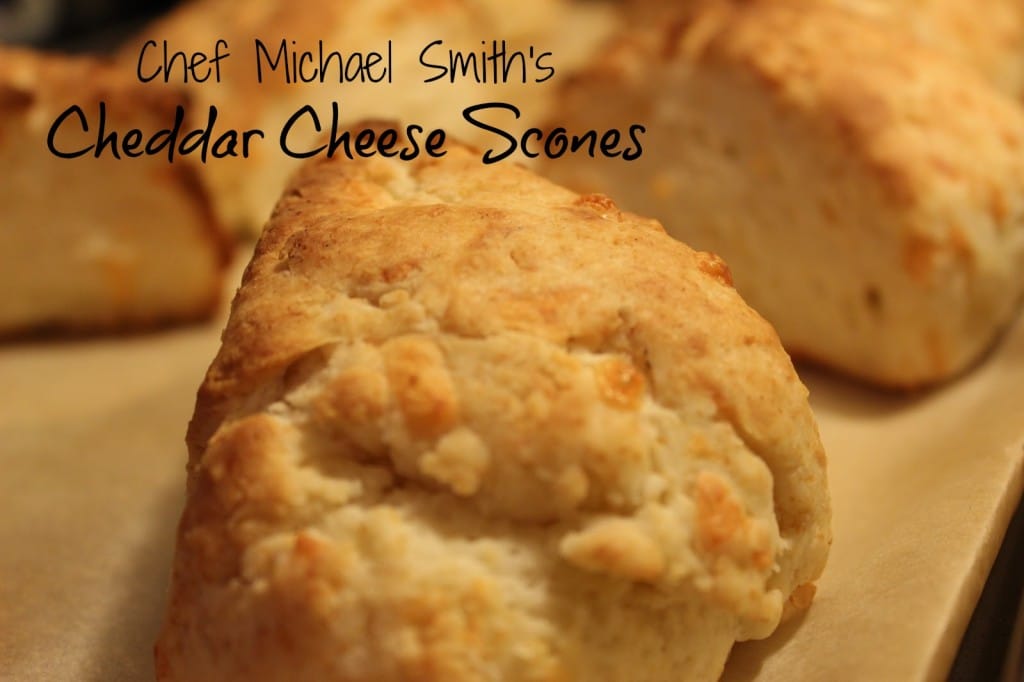 The weather here is miserable.  Cold, damp, dreary and dark.  It is the kind of Fall day that makes you wish you could just curl up and watch movies all day with a cup of tea in hand.  While this would have been my day pre-kids I decided to make today all about cooking some yummy, nutritious homemade warmth.
I chose two recipes. One, a family favorite, and one a new recipe.  The soup we have made many times before, but I wanted a fresh bread to go with it.  I thought these cheddar cheese scones would be great, and they most definitely were.
I would highly recommend both of these recipes whether you are looking for an easy dinner, or as part of a dinner party.  They met with great approval here in our home.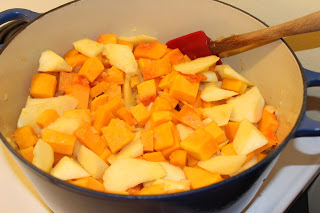 Squash and apples cooking
Ingredients
1 tablespoon unsalted butter (I used olive oil)
1 medium onion, diced
1 butternut squash (about 2 pounds), peeled, seeded, and chopped
4 red or golden apples, peeled, cored, and chopped
2 teaspoons coarse salt
1 1/2 teaspoons ground cumin
1/2 teaspoon ground coriander
1/2 teaspoon ground ginger
1/4 teaspoon cayenne pepper (omit if you do not like a bit of spice in your soup)
1/4 teaspoon freshly ground black pepper
2 cups homemade or store-bought low-sodium chicken or vegetable stock
2 1/2 cups water, plus more if needed
Sour cream, for garnish (optional)
Directions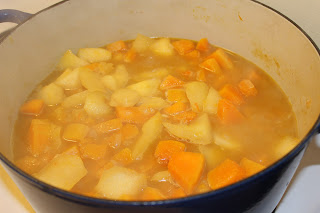 Soup cooking away.  Puree once complete
Melt butter in a large saucepan over medium heat. Add onion; cook, stirring occasionally, until it begins to soften, about 4 minutes. Add squash, and cook, stirring occasionally, until soft, about 10 minutes.
Add apples, salt, cumin, coriander, ginger, cayenne, black pepper, stock, and the water (just enough to cover). Bring to a boil. Reduce to a simmer, and cook until vegetables are very soft, about 30 minutes.
Puree in batches in a food processor or blender until smooth, and return to saucepan. Heat over low, thinning with more water if necessary. To serve, ladle into shallow bowls; garnish if desired.
Check out the Cheddar Cheese Scone recipe which is the perfect accompaniment to this delicious soup.