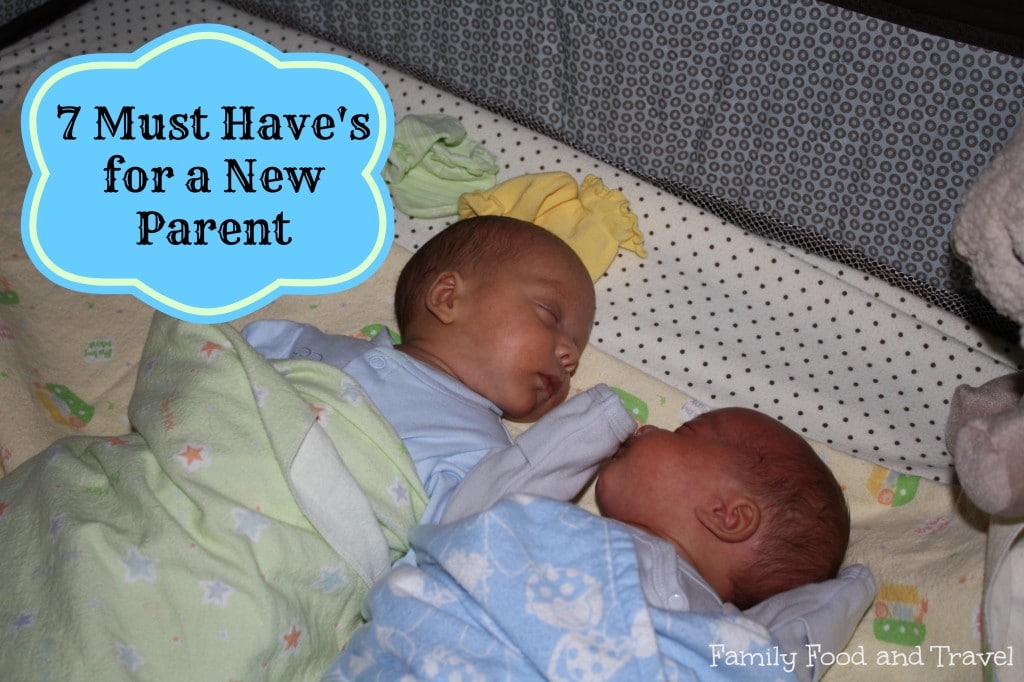 7 Must Have's For A New Parent
A dear friend called me to ask for some advice about what to buy her daughter who is due to have their first grandchild in a few months. I quickly rhymed off a few key items but once I hung up I quickly sent an email with a few more.
Suggestions every new parent would love:
Stokke Tripp Trapp Chair – these chairs are genius! Honestly worth every cent because you can use for so long.  The boys really love them and feel comfortable, independent and not too confined in them.  With twins we really needed to have options that did not take up too much room.  We have a small kitchen and two traditional high chairs would have been too bulky to accommodate the space we had.  These chairs also last forever so look for them on a used good site, they are made so well that you will be sure to use them through more than one child.
Sleep Sheep (my boys LOVED this!).  We placed the Sleep Sheep on their crib when they were in the NICU and when they moved home it stayed in their crib here.  The comfort of the soothing sounds was so nice, and the ability to take it with us when we travel is such a treat.  Now that the boys are older I  miss hearing the sounds through the monitor.  They soothed me to sleep too.
JJ Cole Blanket – perfect for picnics, the cottage, anywhere you need a play mat. We still use ours ALL the time at the beach, the zoo and when we travel.
Halo Sleep Sacs – perfect for sleeping and swaddling.  We used these until the boys were a year and a half.  So cozy.  I wish they had them in adult sizes!
Baby Bjorn carrier – we had the 'active' model and we had two.  We used them for as long as possible.  The boys loved the warm, close comfort and the ability to move their arms and legs.  We went everywhere with them in these.  And, I mastered laundry, loading and unloading the dishwasher and a variety of other household tasks.  Having my hands free was critical!
Jolly Jumper – we only had one, but if we had more than one door frame that would support it we would have definitely had two.  Our boys LOVED this.  They jumped and jumped and jumped and giggled and even slept!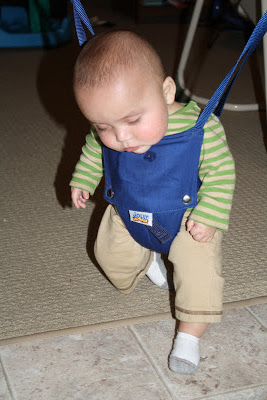 Jumped so much he fell asleep!
There are hundreds more things that we cherished but these seven were some of our favourites. *Note* We were not compensated in any way for this post.  All gear has been purchased and used by my family.  Opinions are our own.
What were some of your favourite items?