This weekend was Canadian Thanksgiving and I feel like there are just too many things that I am thankful for that sometimes it is hard to truly appreciate all of them.  While the weather was cold and the boys had perpetually runny noses, we had a great weekend of family, food, a few naps and a local fair.  I couldn't have asked for a better way to spend the weekend.
Here are some of our pics: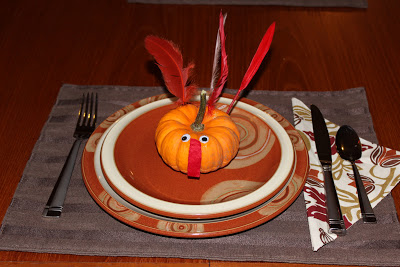 Our table included two adorable little pumpkin turkeys made by the boys at nursery school.
My parents bought the boys ukuleles.  God help us!
Hoping you have had some time to gather with the people you love and give thanks for your blessings.