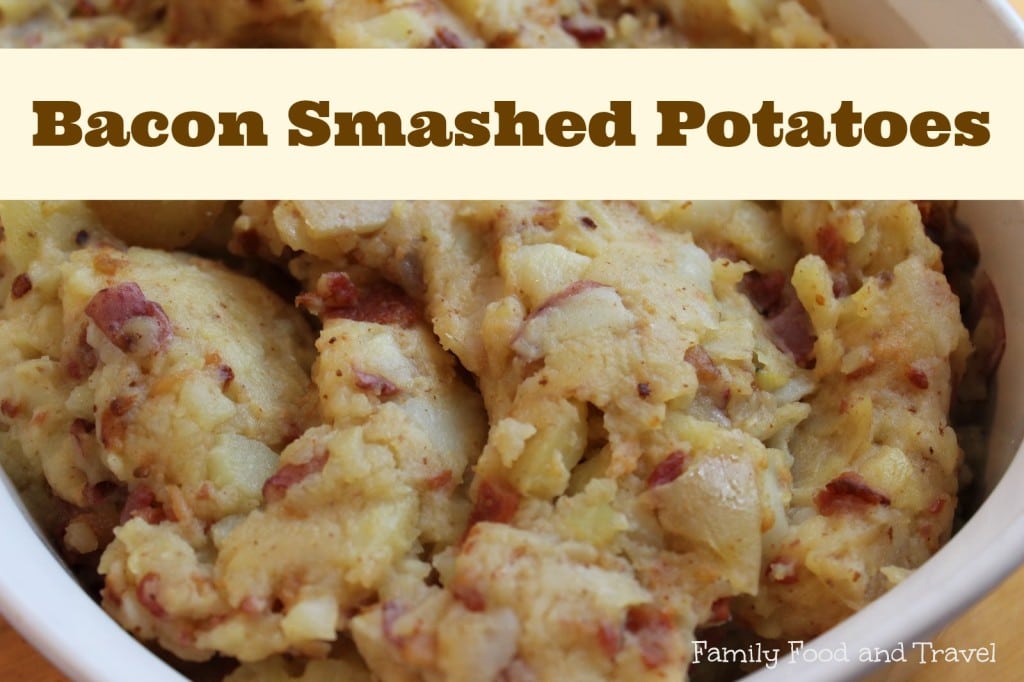 I made this recipe to take to a potluck Thanksgiving party last night and it was a BIG hit with adults and children.  The flavour of the bacon combined with wonderful local red and white potatoes created a perfect combination of potato yumminess.  We used local beef bacon because that is what our butcher had in stock. But, any bacon will do.  The recipe can be found in Chef Michael Smith's new cookbook,  Fast Flavours   which I would HIGHLY recommend for anyone who loves good food but doesn't have all day to make it!
The finished product
Recipe (for 4 people):
4 Baking Potatoes
8 Slices of bacon, sliced, diced or chopped
Freshly ground pepper
*You can garnish with sliced green onion, but I chose to serve it without
Pierce the potatoes with a fork a few times.  Place in your microwave cooking on high for about 15-20 minutes (check regularly after 10 minutes).
Meanwhile, in a saucepan toss in bacon and pour just enough water to cover it.  Bring to a simmer, stirring frequently with a wooden spoon.  As the water simmers, the bacon will begin to cook, then render, then crisp.  Keep stirring until all bacon is crisp (about 5-6 minutes).
Toss the potatoes and bacon into a bowl (scraping every last flavour morsel out of the pan), mash together. Sprinkle with fresh pepper, serve, and enjoy!
For more on Chef Michael Smith, check out his website.