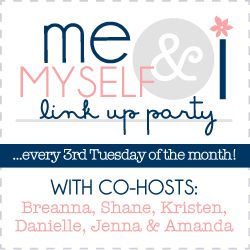 1. When you're feeling down, what do you do to pick yourself up?
Phone a friend, blog, have a cup of one of my favorite teas, eat ice cream, or call my mom.  Sometimes all of the above!

2. If you had to live in a different time period which would you prefer?
I always wanted to see what the Victorian era was like.  To wear those elaborate gowns, but I wouldn't want to be there very  long.  Maybe a quick time travel to that era for a few weeks.  Try it out, then rush back to my life of yoga pants and sweatshirts.

3. What is the most creative Halloween costume you've ever worn?
My friend and I went as a washer and dryer.  It was a pretty funny costume but not very comfortable or easy to dance in!
4. Five weird things about you we wouldn't know without being told?
1) I watched the entire series of  Friday Night Lights in two months.
2) I love planning a trip almost as much as going on one
3) I have a tattoo on my lower back of an Inuit fish that represents strength and courage
4) I hate drinking water
5) I wish I could speak another language.
5. What would you tell your 16-year-old self?
He is not the guy you are supposed to be with.  Don't think that your life revolves around him.
Money does not grow on trees.  Save as much as you possibly can.  University is crazy expensive!