I found out about Tagxedo from reading Second Chance to Dream's blog post a few weeks ago.  She referenced the following instructions on Becoming Martha's blog.
I think it is such a cool tool!  Whether for your blog, your home, or your classroom there are thousands of options for you to create a word cloud for whatever website, holiday, emotion, event or memory.
Here are two I created: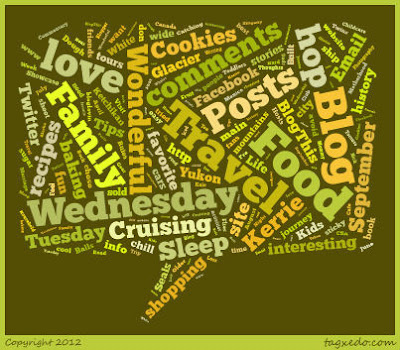 From my blog's website highlighting words I use most often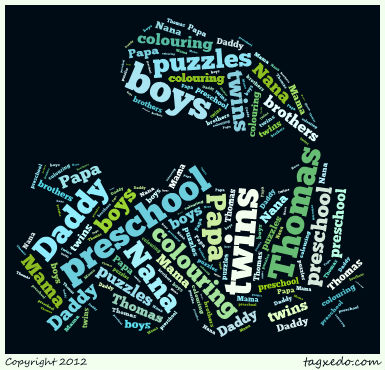 A collection of words that are my boys favorite things right now.
Here are instructions on how to make your own.
Happy creating!