Juneau, Alaska
Juneau, Alaska has been made famous more recently by Sarah Palin and shows about her family.  As the capital of Alaska, Juneau is a bigger city with a variety of things to to see and do.  From shopping, to museums, to wildlife tours and outdoor adventures, you will be sure to find something that interests you.  My two favorites were the Mendenhall Glacier and Whale Watching.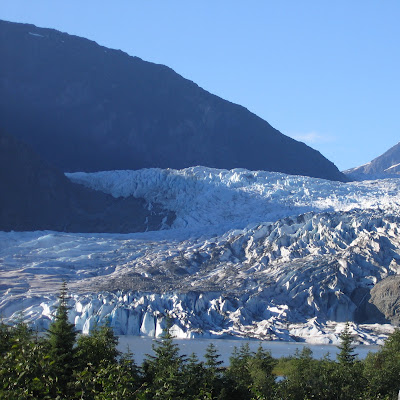 Mendenhall Glacier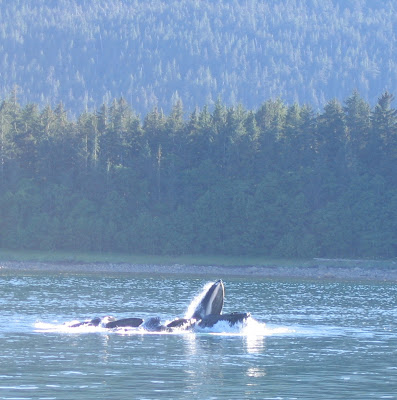 Whales "Bubble Net" fishing in their pod
Seals chill out on every buoy
Skagway, Alaska
Rich in history, filled with stories, Skagway is an interesting town created during the Gold Rush as the entrance to the Klondike.  Skagway offers lots for you to enjoy.  While only a few streets, each one is packed with things for your to enjoy.  From shows, to restaurants, to tacky tourist shops, Skagway has a wide variety of sights to appeal to everyone. If the Salmon are jumping, there are lots of places around town to see them.
The Red Onion Saloon in Skagway is a site not to be missed. With a Brothel Museum, some great drinks and lovely Madams you will enjoy great food, and a fun atmosphere.  Built in 1898 it has a rich and very interesting history.
Cruising Alaska – have you been?