With more and more friends developing celiac allergies, or choosing to avoid gluten, I am constantly looking for good gluten-free options.  I found these cookies at
http://glutenfreegirl.com/
 a fantastic website with lots of great ideas.
I chose this one because I LOVE Peanut Butter.
Dough will be super sticky and thick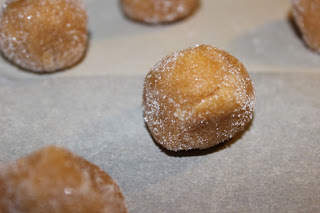 Balls rolled in sugar
Peanut Butter goodness.  On the baking sheet ready to cool.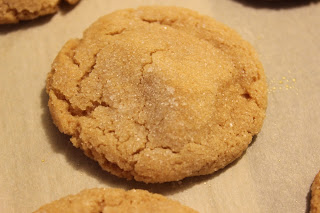 Gluten Free Cookie Perfection
I had at least 10 different people sample these and all loved them!  Would highly recommend and super easy to make.
Did you link up to yesterday's Wonderful Food Wednesday?  If not, there is still time.  And, bookmark this site so you can link up next Wednesday.  Lots of wonderful recipes to be shared and tried!