Fruit flies are one of the things in life that annoy me.  I love fruit and often have fresh fruit in bowls in my home.  Result – Fruit Flies.
A friend of mine introduced me to this super easy method of catching fruit flies.  I tried it today and it was very successful.  So, I thought I would share it.
Take Apple Cider Vinegar and put in dish soap.  Leave it in an open container.  Fruit flies are attracted to the cider vinegar but get stuck in the dish soap.  Voila.  Homemade fruit fly catcher.  Brilliant!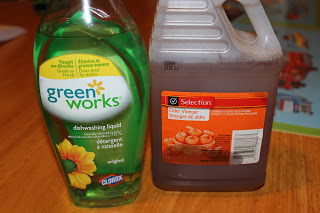 Ingredients (any dish soap will work, this is just what I use)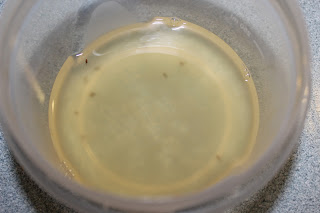 Today's Catch – 9 fruit flies in 2 hours! :)