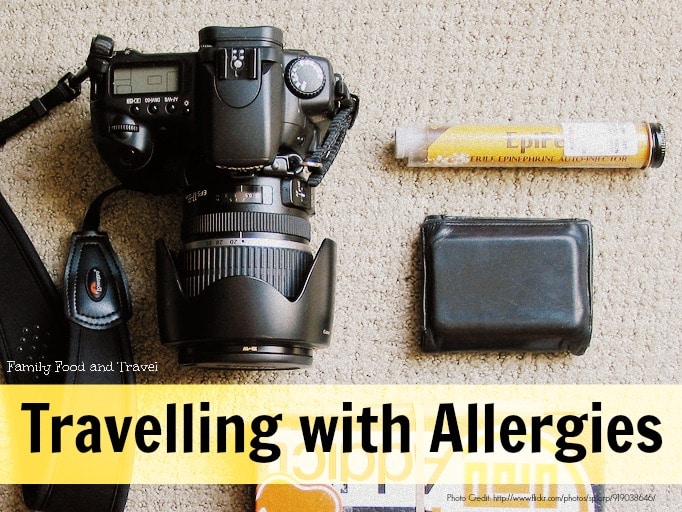 **Note:  There are my personal opinions as a person who has anaphylactic allergies.  I am in no way an expert, nor a medical professional.**
I developed food allergies in my mid twenties.  Food allergies are one of life's most fearful conditions, especially for people with children who have anaphylactic allergies.   I have travelled extensively from backpacking in Europe to service projects in Kenya.  Travel is one of my greatest passions and I wasn't going to let my allergies stand in my way. So, I packed my bag, researched my destination and created my own visual representation of my allergies.  My low tech solution was to go to the grocery store and photograph the foods I was allergic to.  I found a big NO symbol online, and laminated the photos and the symbol like a card and took it with me wherever I travelled.  Now, they have amazing cards you can order in a variety of languages (see below).  I feel very lucky that my boys have not developed any food allergies, but both had eczema as infants making me suspect that they unfortunately might develop allergies in their lifetime.
I've added some photos from my travels to showcase the variety of places I have been.  Safely travelling with allergies :)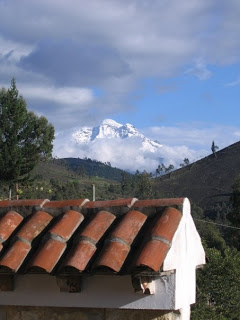 Cotopaxi, Ecuador
My tips:
– take an allergy card so you have a visual representation of your allergies.
– carry more than one epi-pen with you.  I prefer to take two or three Twinjet injectors with me.  They have two doses in one pen and with multiple ones you can give yourself more time if you are far away from medical services
– pack snacks that you know you CAN eat.  Or, stop at a grocery store once arriving at your destination so you can buy things there.  When travelling with friends there is nothing worse than watching them eat food you cannot have while your stomach grumbles.
– be willing to eat a bland diet when travelling, it is an easy compromise to get to see some of the world's most amazing sites.
– research your destination.  Call ahead and make sure you understand at least some of the potential allergy challenges you might find.
– pack things that will take some of the stress our of your travels. I have an allergy to feathers so hotels (or friend's houses for that matter) can be a challenge.  I always bring my little travel pillow (it's also a blanket) with me.  It is small, compact and beats trying to sleep with a rolled sweatshirt as a pillow. Another great option is this one which I usually use while camping.
– sometimes you need to eat at McDonald's or other familiar chains.  While in the Czech Republic I had difficulty getting my allergies across and need to have one stress free, easy meal.  I knew what I could eat at McDonald's so instead of enjoying local food I caved, and had a burger and fries.  Sometimes a familiar chain is the way to go.
– some of my best vacations have been on cruises.  I have been amazed at how cruise lines have gone out of of their way to ensure that I can eat any type of meal or cuisine on board.  They've even let me pack food to go ashore.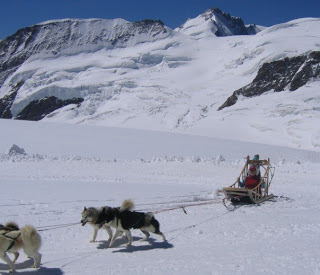 Dog sledding on top of Mt. Jungfrau, Switzerland in July
Some resources:
Anaphlaxis Emergency Plan  – can be used for schools, but I would recommend creating your own laminated copy and giving it to any child care program you take your son/daughter to. While food isn't always served at these activities, it is always a good reminder to the people caring for your child.  Anyone from their little league coach to the children's program on a cruise ship or resort can benefit from this information.
Food Allergy Cards in a variety of languages can be ordered from a number of different companies.  One of the commonly used is:  Select Wisely
Airline Allergy Guide – airlines have been notoriously slow in dealing with issues of allergies.  It still surprises me that nuts are served!  But, I guess if they still allow cats and small dogs on planes anything is possible.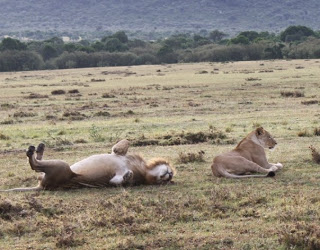 Masai Mara, Kenya
Additional resources: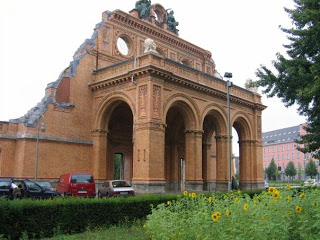 Berlin, Germany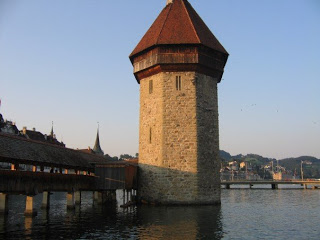 Lucerne, Switzerland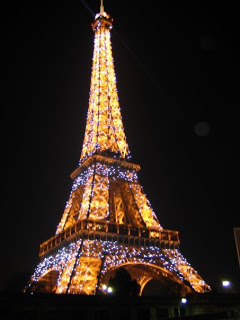 Paris, France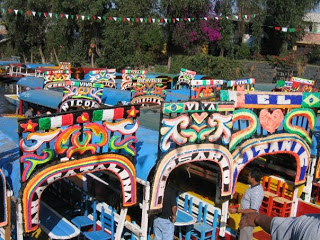 Mexico City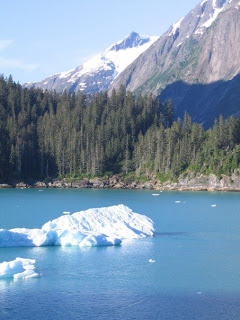 Juneau, Alaska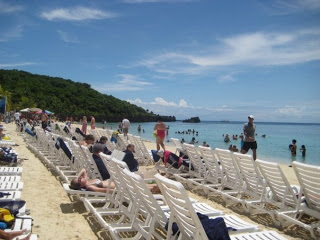 Honduras