Last night we invited over some friends that we haven't seen in awhile so I thought it was the perfect opportunity to make a dessert with my favourite spring ingredient:  rhubarb. It was a lovely dinner full of laughter, smiles and tickles from the boys.  Such a wonderful way to begin the week. This recipe is a favourite of our family made every Spring and Summer. It's tart creamy filling and sweet crumble-like topping is the perfect balance of sweetness.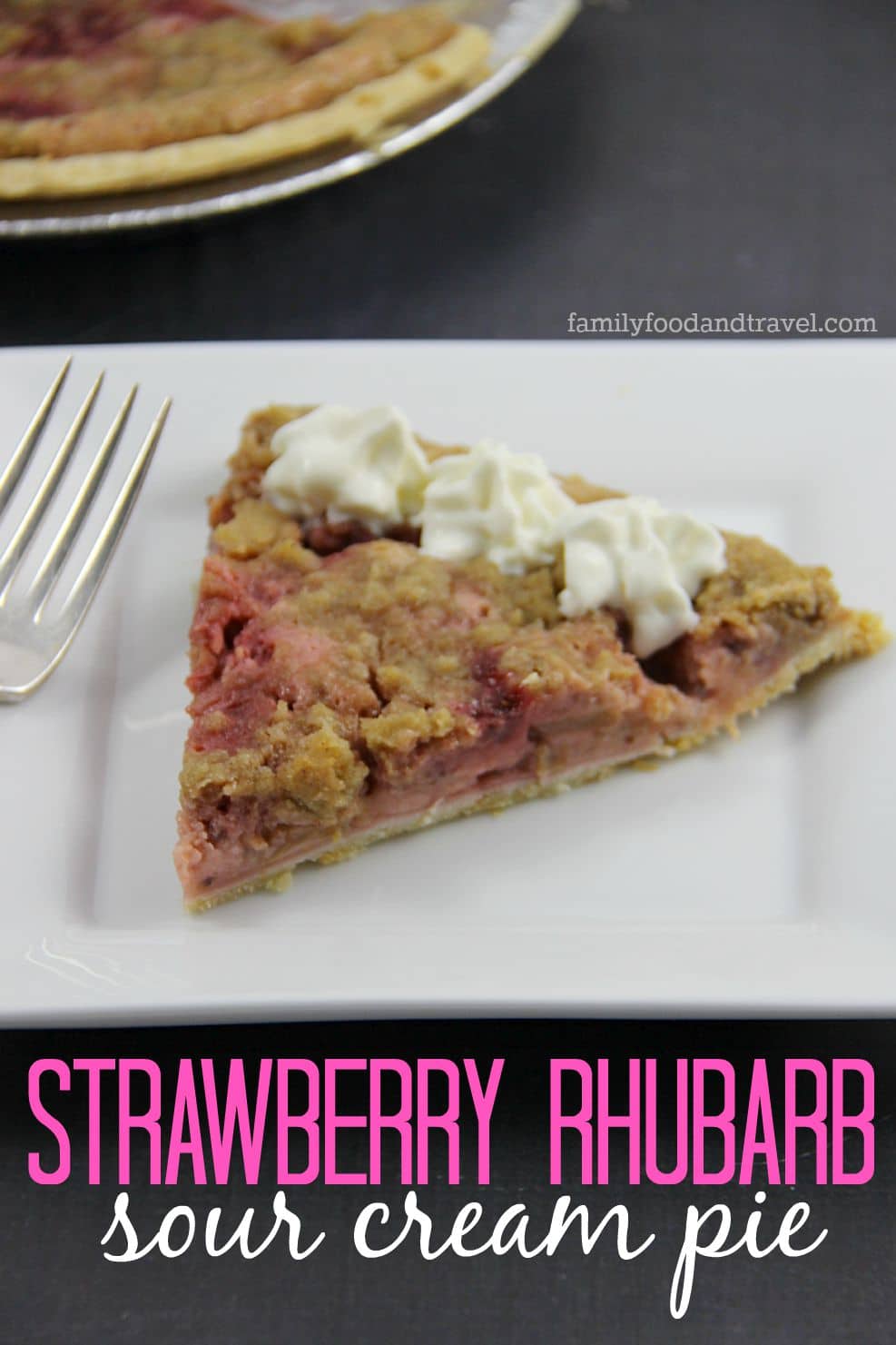 When looking for the perfect strawberry rhubarb pie recipe I searched online and found one on Canadian Living but chose to make some adjustments to make it my "own." A great pie recipe modified slightly.
Strawberry Rhubarb Sour Cream Pie
Filling Ingredients:
2 frozen pie shells
3 cups thinly chopped rhubarb (if you don't have fresh try[easyazon_link identifier="B005GK7ROQ" locale="US" tag="famfooandtr00-20″]frozen rhubarb[/easyazon_link])
1 cup strawberries sliced
1 egg
1.5 cups granulated sugar
1 cup light sour cream
1/3 cup all purpose flour
Topping:
1/2 cup all purpose flour
1/2 cup packed brown sugar
1 tsp cinnamon
1/3 cup pecan pieces (optional)
1/4 cup butter, melted
Directions:
Arrange chopped rhubarb in the bottom of two pie shells.  In a mixer combine strawberries, sour cream, sugar, egg and flour.  Mix until smooth.  Pour over fruit splitting between two pie shells.
In a small bowl combine the flour, brown sugar, cinnamon, and pecan pieces mixing to combine.  Pour in melted butter and mix until crumbly.  Spread evenly over pie shells.
Bake in the oven on the bottom rack at 450 for 10 minutes.  Then change temperature to 350 for another 35 minutes; or until the pie edge has risen and the top is golden brown.  The inside will still be wiggly.  Let stand and allow to cool before serving. Can be kept in the refrigerator for up to 4 days – but I doubt it will last that long!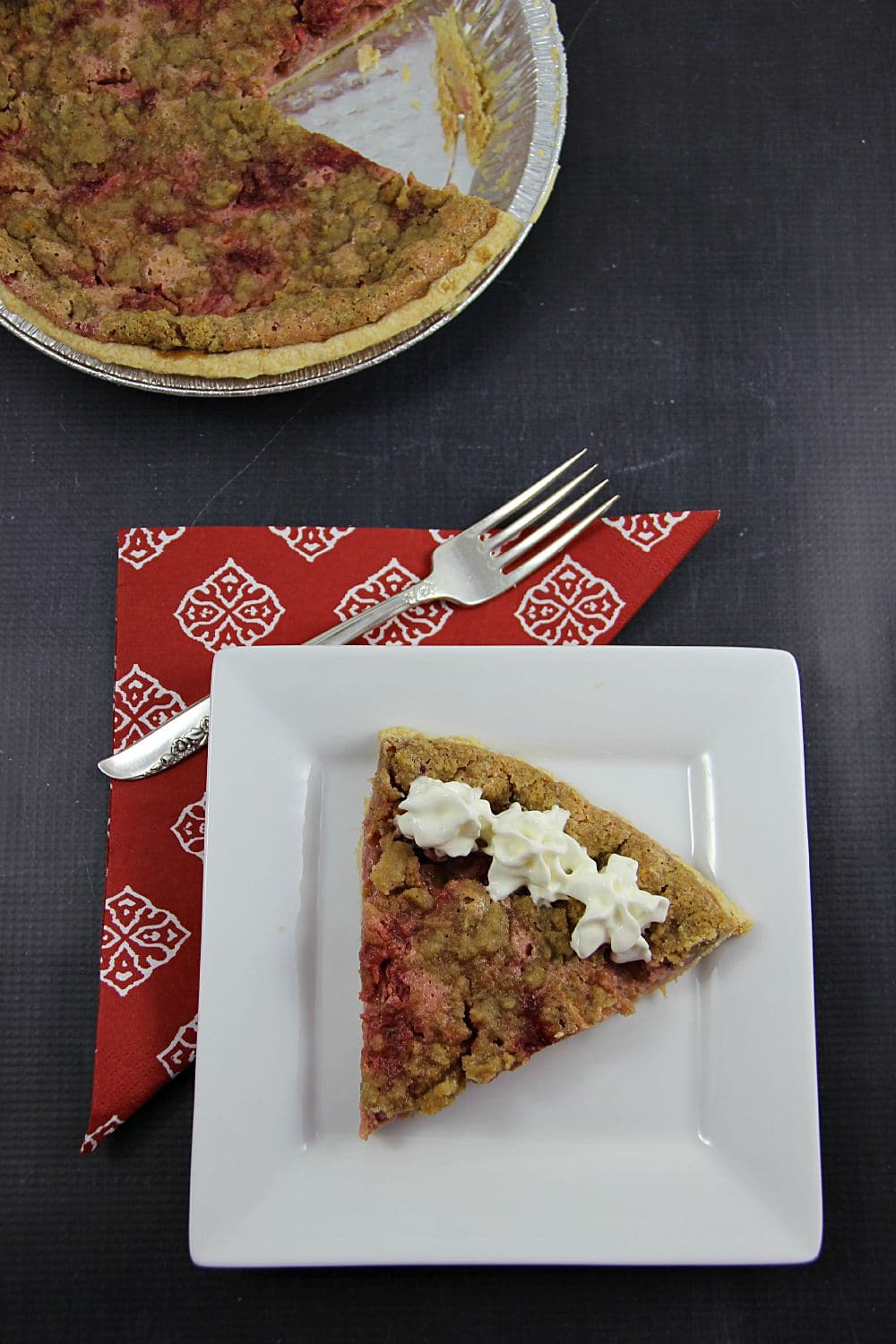 Looking for some other great strawberry/rhubarb recipes? We've got a few we know you will love:
*Note: This post contains affiliate links