Inspired by a recipe I saw online I made my own version of these yummy turkey burgers. They grilled really well and were a big hit with our family.
Homemade Turkey Burgers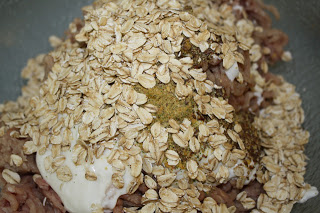 All ingredients ready to be mixed together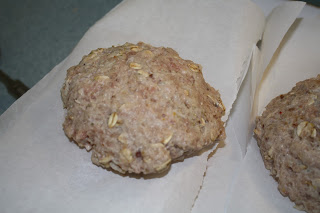 Patties ready to be cooked

Recipe:
3/4 cup 0% Greek Yogurt
1 tbsp ground flax
8 tbsp large rolled oats
1 tbsp Club House Garlic Plus spice
2.2 lbs lean ground turkey
Combine all ingredients in a bowl and then shape into patties.
Makes approximately 12 turkey burgers.
*We grilled all of them and then heated the leftovers up the next day.
They would also freeze well once cooked.