While the boys were napping I decided to search for a recipe to make rhubarb muffins with the beautiful fresh rhubarb I purchased this morning at our local farmer's market. I went to Canadian Living.com because I always find their recipes turn out perfectly even on your first attempt. I was not disappointed. The recipe can be found here. The only change I made was to add 3 heaping tablespoons of ground flax seed to add some fibre.
Rhubarb Muffins
Crumb topping ready to be sprinkled on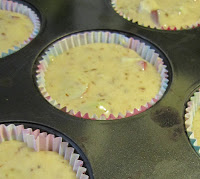 Batter waiting for its topping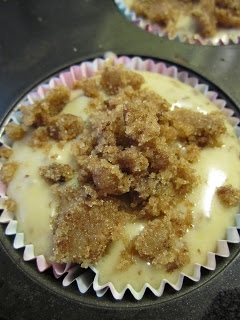 Topping on ready for the oven
I called these "muffins" because they are more like mini cakes in terms of ingredients but their size and shape makes them muffins.  You can call them which ever you decide.  I know you will agree that they are delicious.