If Chicago is not on your must-see list it should be. We loved every minute of our visit with our twin toddlers and cannot wait to visit Chicago the Windy City again. Between the amazing gardens, parks, restaurants and attractions there is something everyone will love. Find out a few of our favourites and must-see parts of Chicago the Windy City.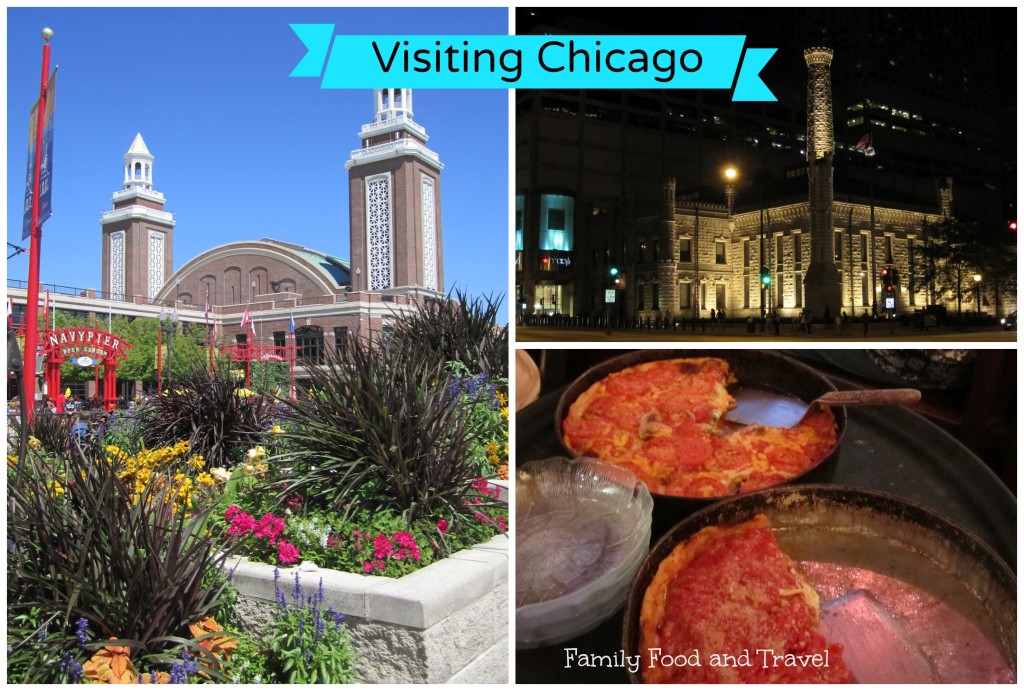 Last August we took a family trip to Chicago the windy city.  It is a place I have always wanted to visit, there was an airline seat sale so we booked it and off we went.  Prior to our departure I spent time researching the best places for kids and searched for the perfect hotel that was within our price range. We were looking forward to roaming the streets, taking in the architecture and enjoying every moment.   Life is so busy sometimes that we do not always take a minute to really enjoy being together as a family.  This trip was the perfect opportunity to do just that.
Chicago the Windy City
Our hotel was PERFECT.  We stayed at the Hilton Suites on the Magnificent Mile I would recommend it to any family.  They supplied two pack n' plays so that our boys had a place to sleep.  The suite was large with a closed off bedroom and access to the bathroom from the living room and bedroom.  This is the feature that is critical when traveling with small children (unless you want to go to bed at 7 pm every night).  The living room also had a sink, mini fridge, coffeemaker, and microwave.  The price included a wonderful breakfast buffet where our boys (even while throwing croissants on the floor) were treated like royalty.  A great concierge, and a location that was within walking distance to lots of wonderful restaurants, shopping and a major bus stop allowing us easy access to the whole city.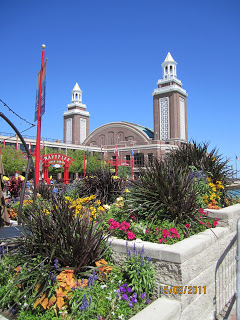 Gardens in front of the Grand Ballroom at Navy Pier
Our first tourist stop was to enjoy the attractions of Chicago's Navy Pier.  We walked the pier, had lunch at Margaritaville and then headed to the Children's Museum where we played for hours.  The boys loved that there were rooms designed just for little people that allowed them to explore, imagine and experience so many new things.
The boys LOVED the Children's Museum
We went for traditional Chicago deep dish pizza with friends who live in Chicago at Lou Malnati's that night.  It was amazing.  Worth every single calorie!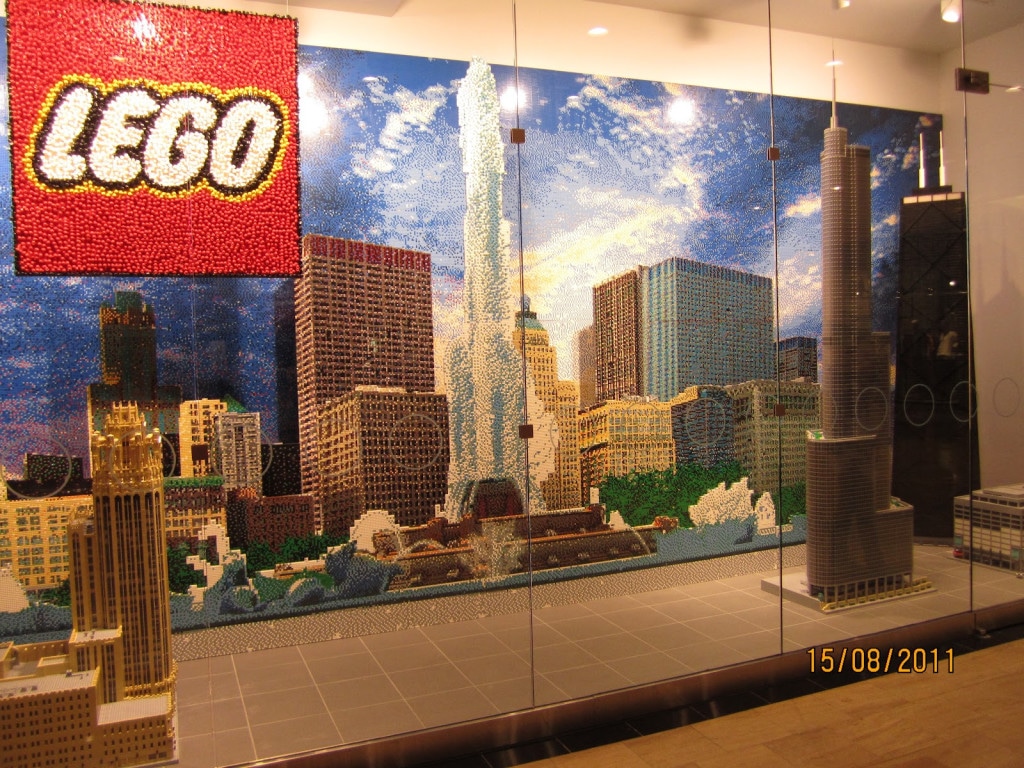 The next day was all about exploring the city.  Walking, walking, walking and a bit of shopping.
Our trip to Chicago the windy city was everything would have asked for.  We only wished it was longer and are already planning another trip in a year or two (when the boys will remember it).  Looking forward to exploring this magnificent city further.  If Chicago isn't on your family's vacation list, put it on, you will not regret it.