This weekend I went to one of my closest friends' birthday party.  I love this event. A Spring BBQ, friends, food and lots of laughs.  But, I would be lying if I didn't admit that one of the main reasons I go is for a slice of her birthday cake.  This friends' mom is German and comes from the region where the Black Forest Cake is famous.  Each year she painstakingly creates a traditional cake, filled with liquor, cherries, chocolate cake and fresh whipped cream.  It is truly heaven in a cake. Feast your eyes on this masterpiece…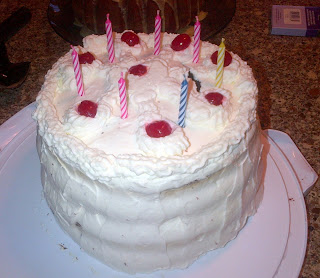 Unfortunately I did not bring my camera with me, so these photos are taken with my Blackberry.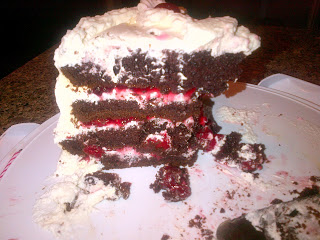 I only wish she would relinquish the recipe.  But, I am sure that my waistline is happy I can only indulge once a year.