I love to bake.  Cookies, breads, brownies, scones, really anything.  I find it a great stress reliever and a way I can ensure my family has some yummy stuff to eat that is not full of chemicals, preservatives and additives.  Plus, my baking always includes that extra special ingredient…love.
Our family's favorite cookies:  Chocolate Crunch Cookies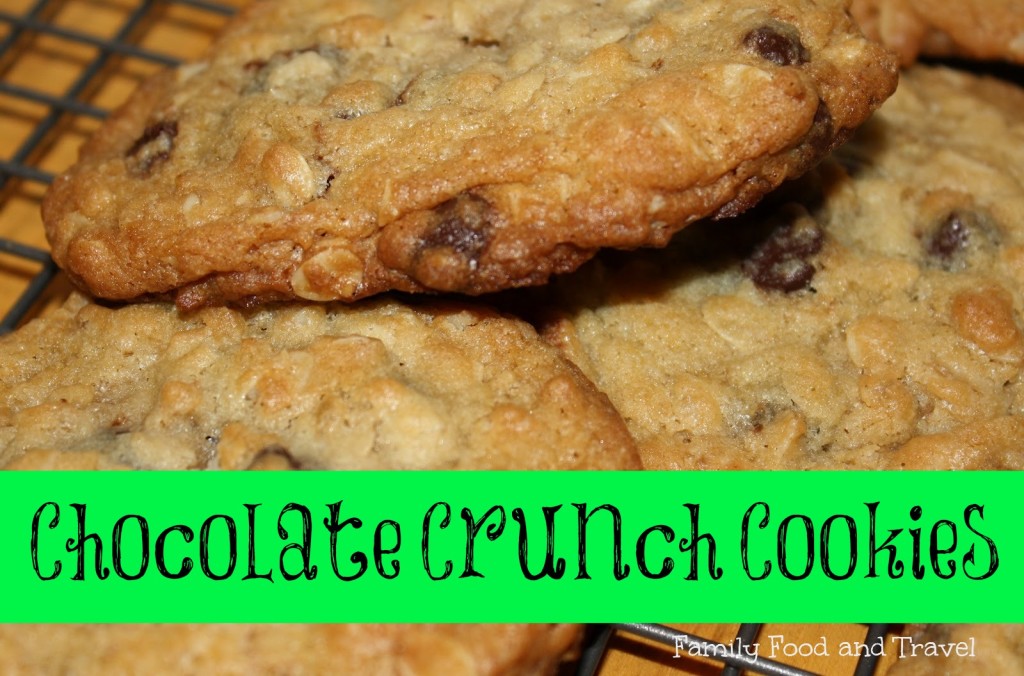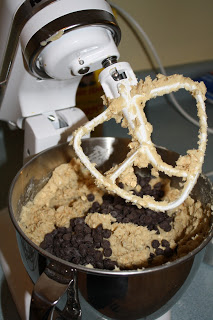 These are our favorite cookies.  I found the recipe in a Liquor Store magazine of all places, and no matter who I give them to or where I take them, they meet with rave reviews.   I also love love love my
KitchenAid
stand mixer and I wonder what I ever did without it.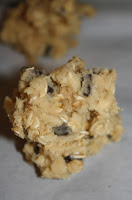 Raw Dough ready for the oven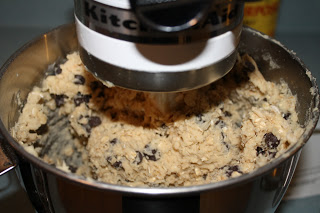 My favorite baking tool
My tip – bake for only 5-6 mins to ensure they are not overcooked.  I promise, your family will LOVE them!
LCBO Chocolate Crunch Cookies
1½ cups (375 mL) butter
1 cup (250 mL) brown sugar
1 cup (250 mL) granulated sugar
2 eggs
1 tsp (5 mL) vanilla
2 cups (500 mL) flour
1 tsp (5 mL) baking powder
1 tsp (5 mL) baking soda
1 tsp (5 mL) salt
2 cups (500 mL) oats
2 cups (500 mL) Rice Krispies cereal
1½ cups (375 mL) chocolate chips
½ cup (125 mL) chopped pecans
1. Preheat oven to 350°F (180°C).2. Mix together butter, sugars, eggs and vanilla in a large bowl until well blended.
3. Add flour, baking powder, baking soda, salt, oats, Rice Krispies, chocolate chips and pecans and stir together.
4. Drop batter on baking sheets in mounds of about 3 tbsp (45 mL), 3-inches (8-cm) apart, and flatten with hand. Bake for 8 to 9 minutes or until pale gold.
Makes 30 cookies