Purchase from HPShopping for $149.99
The HP Slate 7 is the ideal tablet for any member of your family.  People of every age group can enjoy it's small compact design, high quality sound, excellent price and easy portability.  The HP Slate 7 boasts the following specs:  Android 4.1 (Jelly Bean), ARM Cortex™-A9 Dual-Core, 7″, Rear and front cameras, 8 GB eMMC.  Family Food and Travel highly recommends the HP Slate 7 for anyone on your holiday list this year.
The HP Slate 7 is ideal for travel because of it's compact size, easy handling (doesn't slip out of your grip) and high functionality.  Regardless of whether you are travelling for business or pleasure, the HP Slate 7 is a great tablet at a fantastic price.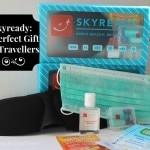 Purchase from Amazon for $14.99
SKYREADY has everything you need to keep yourself safe and healthy on a flight. Perfect for any type of traveller:  business, pleasure, young and old, everyone can benefit from using this kit.  I am excited to be giving this to a few friends this year and keeping one for myself.  I love the packaging, the contents and think it is a great way to ensure you have everything you need packed in one place – perfect for your next trip.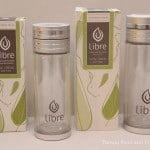 Purchase from Libre Tea from $24.00
Libre Tea offers a stylish, practice and indestructible way to carry your loose tea with you on the go.  These tea glasses are a gift I have given to many friends and family.  And, everytime I use mine people ask me where I got it.  Libre Tea glasses are truly fantastic for any tea lover on your Holiday list.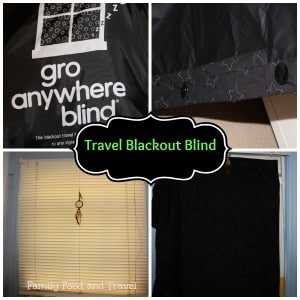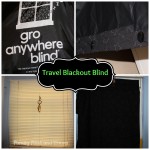 Gro Anywhere Blind – Travel Blackout Blind
Purchase from Oyaco for $54.99
This genius invention is perfect for travel with kids, or a fussy adult that loves a dark room!  The blind adjusts to fit a variety of windows, fits into a small bag, easy and fast to install and stays put for the entire night(s).  These blinds are a great gift for travellers of any age.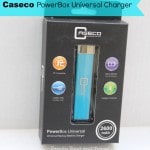 Caseco PowerBox Universal Charger
Purchase from Caseco for $39.99
This portable charger is fast, efficient and easy to carry around with you.  I love that you can charge your phone in your pocket and you don't need to find an outlet.  Perfect for travellers and anyone who needs to charge their phone on the go.