When you are on the Keto diet, there are several fruits that you may not be able to take to maintain a state of ketosis. Most of them have too much sugar and starch. But we all know fruits are nature's most efficient medicine for a myriad of health conditions.
Now, imagine having a supplement that gives you all the natural fruits, vegetables, and spices in a capsule. And it doesn't end there, you also get to increase your fiber intake as well.
Yes, you heard that right. In this article, we are going to discuss one such supplement in great detail. At the end of the article, you should have all the information you need to decide on using Balance of Nature supplements.
What is Balance of Nature?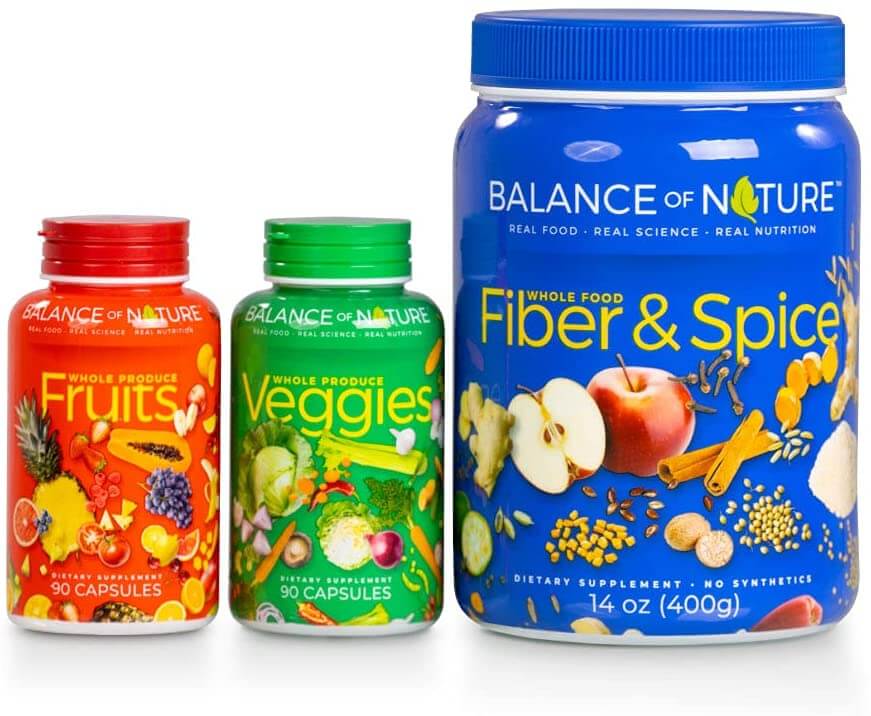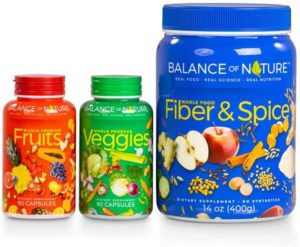 Balance of nature is a supplement that contains flash dried fruits and vegetables as well as some spices and fiber. It has three blends.

Fruits
Veggies
Fiber and spice
While coming up with the fruits and vegetables to include in the supplement, Balance of Nature combined those that would ensure DNA repair, protection of the cells, and boosting the immune system. The fruits and veggies are sold together and you cannot get them separately and the fiber and spice blend is an option. It is however recommended that you get the whole system to enjoy the full benefits of the supplement.
What are the ingredients of Balance of Nature?
Balance of nature contains several fruits, vegetables, and spices with each of these having its own supplement.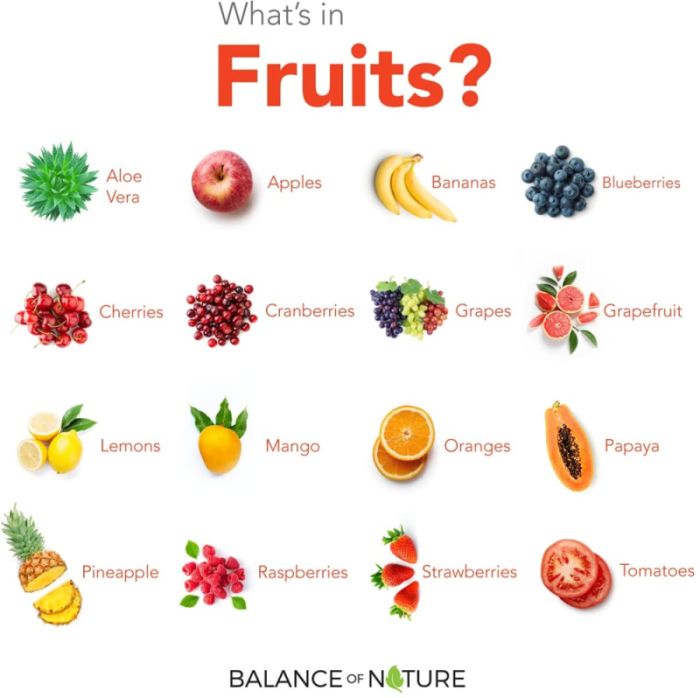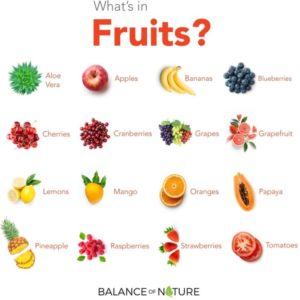 The Fruits Supplement contains: Tomato, banana, papaya, apple, wild blueberry, grape, strawberry, grapefruits, cranberry, orange, raspberry, tart cherry, mango, lemon, pineapple, sweet cherry, and aloe vera leaf.
Since Balance of Nature is a proprietary blend, we cannot know for sure how much of each fruit is available per serving. The fruit supplement has three blends; the maintain, protector, and repair blends at 720mg, 713mg, and 576mg per serving respectively.
---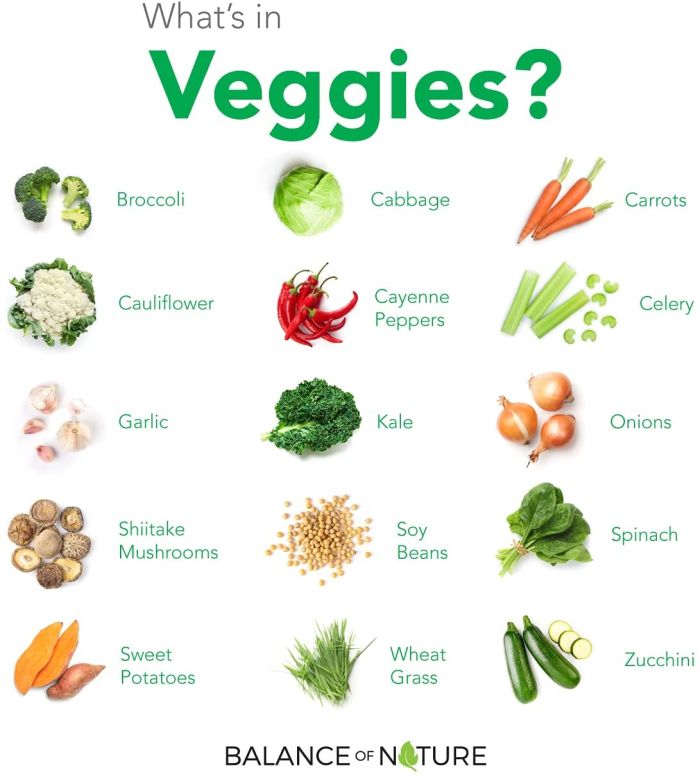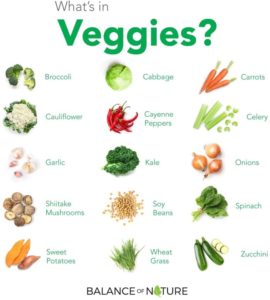 The Veggies supplement contains: Broccoli, green cabbage, spinach, white onion, celery cauliflower, kale, wheatgrass zucchini, red cabbage, soybean, carrot, garlic sweet potato, cayenne pepper, green onion, and shiitake mushroom. Its maintain blend is 720 mg per serving.
The protect and repair blends are 713mg and 576mg respectively.
---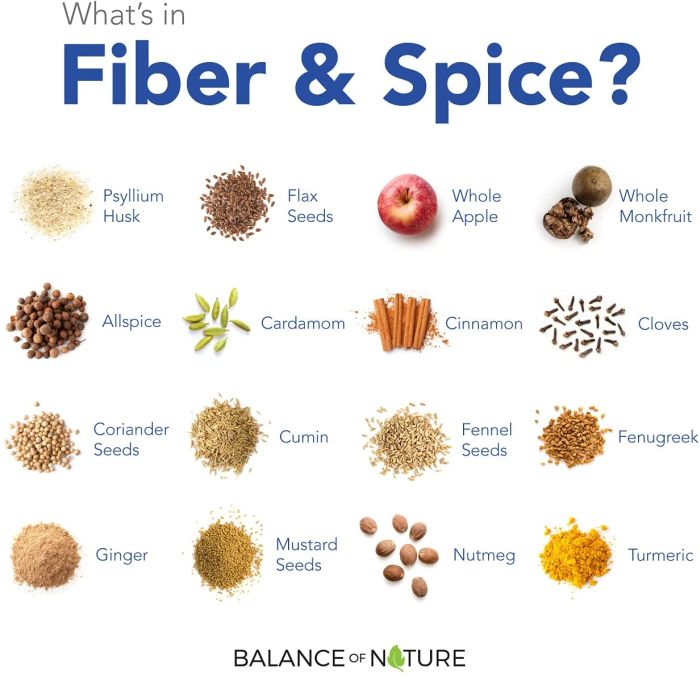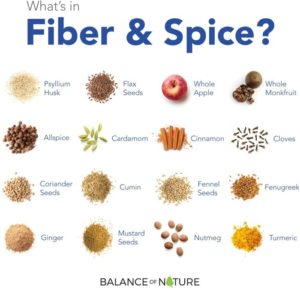 The fiber and spice is a powder that contains: psyllium husk, fennel seeds, mustard seeds flax seeds, whole apples, cumin, allspice, cardamom, cinnamon, cloves, fenugreek, coriander seeds, cumin, ginger, nutmeg, and turmeric. This supplement has two blends the balanced whole fiber blend 10g and 3grams of protect and repair whole spice blend.
How does Balance of Nature work?
---
How good is the effect of Balance of Nature?
The main motivation for Dr. Howard coming up with this supplement was to help increase the fruit and vegetable intake for the users. One of the benefits of taking enough fruits and vegetables is improving overall health, reducing obesity, and alleviating the effects of high blood sugar and cardiovascular diseases. Balance of Nature can also help with that when taken continually but should not be a substitute for regular medication.
Fruit and veggies can also help reduce inflammation caused by oxidative stress when working out. The other benefit that we have known since we were kids was that fruits reduce flu symptoms and many people will see this benefit within the first few weeks of taking the supplements.
The fiber and spice blend is great for easing constipation. As we know natural fiber aids in digestion and improves bowel movements. It can also help improve the overall health of the gut. Patients with mild cases of irritable bowel movement can also experience some relief. But again we reiterate, just because you are taking a supplement does not mean you should throw away your meds.
Balance of Nature clinical studies evaluation & results 2023: Is Balance of Nature safe to use?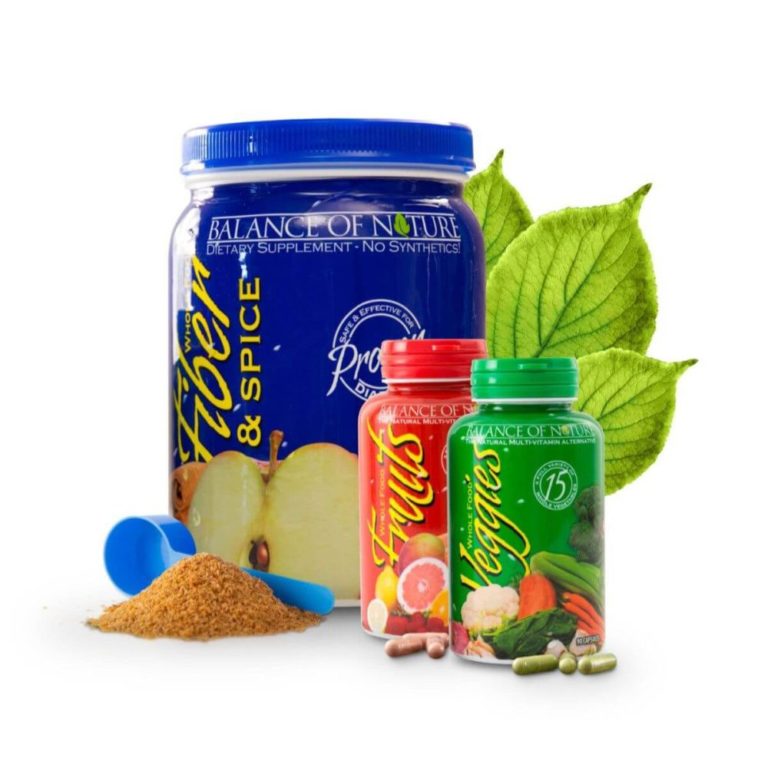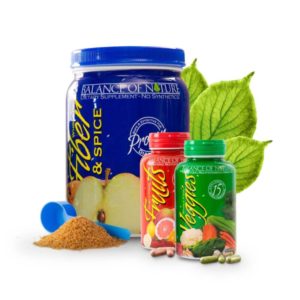 There have been some studies done to prove the efficacy of Balance of Nature and most of them have good results. However, there are also concerns about the authenticity of the studies. One of the reasons for this is because they are not published in peer-reviewed journals. They also claim to have their products third party tested but they are yet to publish those results on their website,
On the part of its safety, Balance of Nature products are safe to use. They contain no harmful additives. However, they contain soy and grapefruit which are popular allergens and people with those allergies cannot use the products.
How do you use Balance of Nature? Our dosage recommendation:
The fruit and veggies supplements come in 90 capsule bottles and are sold together. The fiber and spice is a powder that comes separately. For the capsules, you need to take 3 capsules of the fruits and 3 capsules of the veggies per day. There is no prescribed time so you can take them at whatever time you want. For the Fiber and Spice, 2 scoops per day in a glass of water or any other beverage you prefer will do.

Servings, Recommended Daily Dose and Risks:
Servings: 60 Capsules
Dosage: Fruits: 3 Capsules/Day – Veggies: 3 Capsules/Day – Fiber and Spice: 2 Scoops/Day
Possible risks: Allergic Reactions
Our Balance of Nature review and rating:
The thing with Balance of nature, it seems like the users are split in half. It either they hate it or they love it. Let's look at what the positive and negative review says.
 Balance of Nature positive review

 Balance of Nature negative review

Balance of Nature Pros and Cons:
Like everything else in life, Balance of Nature has its good side and its not-so-good side. Let's look at a few things that
Pros and Cons of Balance of Nature
The Pros
It has a very long list of fruits. This is great because it helps alleviate a myriad of health problems most supplements have very few ingredients.
Fruits are real and vine ripened
You cannot take an overdose.
The products can be used for both children and adults.
It can be used by pregnant and lactating mothers. However, you should only use it after talking to your doctor about it.
It is a natural product that is gluten and GMO-free and contains no artificial sugars and is great for Keto.
The Cons
It contains grapefruit and soy which are allergens that affect a good chunk of the population.
Expensive compared to similar products in the market
It is a proprietary blend. It would be great to know the exact quantities of ingredients.
Too many pills to swallow in a day.
Balance of Nature Results Before and After: Does Balance of Nature really work or is it a scam?
This has to be the most asked questions that people seeking to start taking Balance of Nature ask and with good reason. This is not a cheap supplement by any standards and nobody loves losing money. Let's see what results we get after using for between 2 and 8 weeks.
Balance of Nature results after 2 weeks: There is no evidence that you will start to see results this early but for some people, if you had the flu, the symptoms should start to lessen at this time.
Balance of Nature results after 4 weeks: After 4 weeks you should start to notice some results. The results will vary for different people but some people have reported starting to have energy boosts and can work out longer at this time. If you are using fiber and spice, you can also start to notice improved bowel movement.
Balance of Nature results after 6 weeks: The overall health of your body should start to improve. People have reported feeling more energetic, having less soreness when working out and in some cases, people have experienced improved blood pressure levels.
Balance of Nature results after 8 weeks: Different people notice different things changing depending on what was ailing them.
As with any other supplement, you should know that no two people will have the same experience. Some people will start to see results faster than others. Also, remember that supplements are not a replacement for a healthy lifestyle. You will experience faster results if you have a healthy diet and stay active.
Balance of Nature Reviews on the internet and in forums:
---
Was Balance of Nature in Shark Tank?
Shark tank has been instrumental in helping small and medium enterprises get funding to further the growth of their businesses for years. However, Balance of Nature is not one of those companies and has never been on the show.
Is Balance of Nature legit or are there any warnings about Balance of Nature on the Internet?
Balance of Nature has been claiming to treat all manner of diseases. Many reviewers did not get the results they expected. It is true that it works for people when it comes to weight loss and overall health but it should not be taken as medication. There is also the issue of underdosing. There is no proof that the dosage given for the supplements is enough for all the things it claims to help do.
There is also the case of warning letters from the FDA about the claims they are peddling. While they are not entirely lying, these are not the results that everyone can get from the product. Balance of Nature is marketed as a super supplement that can treat a myriad of ailments but it may not treat everyone suffering from serious illnesses.
Where to buy Balance of Nature? Our Balance of Nature for Sale offer & price comparison:
---
Can you buy Balance of Nature in the pharmacy?
Balance of Nature is currently not available in Pharmacies but can be found on the official website, Amazon and eBay.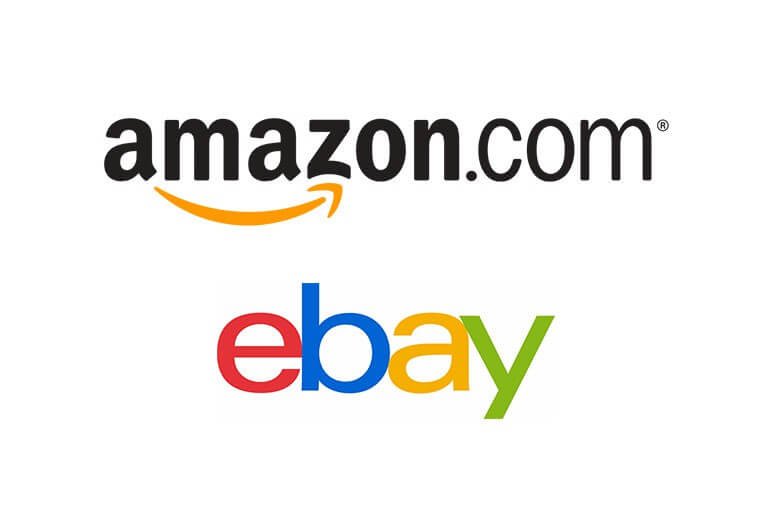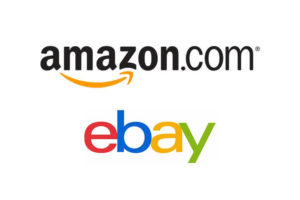 The eBay prices tend to fluctuate because they are based on bids and they can go really high at times. At the time of writing this article, the price for the fruits and veggies was at $112 and the bid hadn't closed yet. Amazon has also sold out for the moment but if you'd like to get it from there you can keep checking and hope it will be restocked soon.
We prefer the official website because it will never be sold out. You also have the option of being a preferred customer and getting discounts and other great services like those of a health coach. With the preferred customer subscription, you also get a whole $50 discount for the whole system and around $20 for the fruits and veggies supplements.
Try Balance of Nature Now!
What do I have to consider if I want to discontinue Balance of Nature?
Since Balance of Nature is a natural product, you aren't going to experience any withdrawal symptoms when taking it. All you need to consider is if you can forego the great experience you have been getting from the products.
Balance of Nature Review Conclusion – Our experiences and recommendation:
Balance of Nature is a great supplement with numerous positive reviews from its customers. While many people complained they did not get the results they expected, we can only say that; one, taking a supplement has to be accompanied by a healthy lifestyle otherwise there may be no results. Two, our bodies are different and what may do wonders for me may not work for you so maybe, there should be limits on expectations.
The supplements have high-quality ingredients but we would love to see more quantities, it's just something supplement takers are looking for. The other downside is the soy in the capsules that keep so many people from taking the supplement because it is a very common allergen.
In terms of side effects, we haven't heard of any serious ones. Some users have claimed to experience gas when taking the fiber and spice but it is a tiny percentage.
Would we recommend Balance of Nature, absolutely! It is a great product that can be used for both children and adults, and that is rare. We would only ask that we get a few discount codes because it can hit the wallet hard but other than that we love it. Later in this article, you are going to see us comparing Balance of Nature and other players in the industry, and maybe then you will get a better view of why we say yes to it.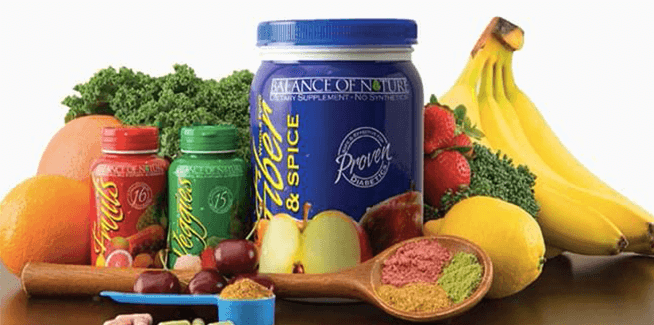 Frequently asked questions about Balance of Nature:
---
As a first-time customer, you may have lots of questions about the products. Let's get some answers for some of the most asked questions that will put you at ease about getting this supplement.
Is Balance of Nature recommendable or are there any criticisms of Balance of Nature?
Are there any Balance of Nature deals or coupon codes?
Who is behind the manufacturer of Balance of Nature?
Does Balance of Nature have any risks or side effects?
Is the continuous use of Balance of Nature safe?
Can you buy Balance of Nature on eBay & Amazon?
Do I need a prescription to buy Balance of Nature?
How much does Balance of Nature cost and where can I buy Balance of Nature with the cheapest price?
---
What are the best alternatives to Balance of Nature?
The two best alternatives to Balance of Nature are Juice plus and Texas Superfood. Let's take a look at them more closely.
Juice Plus Vs Balance of Nature
Juice Plus is a chewable that contains juice extract powder and fruit, veggie, and grain oil. The fruits are picked fresh from farms. Balance of Nature, on the other hand, contains flash dried fruits crushed into powder and put in capsules.
Juice plus only has 11 fruits and 11 veggies, this list is a bit shorter than the Balance of Nature one. However, the ingredients list on Juice plus beats Balance of Nature by having quantities. Juice plus comes in two supplements; the fruits and veggies, and the berries.
The juice plus price is also attractive. You only pay $50 for the fruits and veggies and when you throw in the berries supplement your total bill is $75.
So what's our pick between the two?
Although the price of Juice plus is great and it has quantities listed, we still feel Balance of Nature offers more in terms of ingredients. It also has the fiber blend that Juice plus lacks.
Texas Superfood Plus Vs Balance of Nature
Texas Superfood offers its users a variety of options, it has powder drinks, bars, and pills. This way one can choose to take it in the form that works best for them. Like Balance of Nature, they also have three blends, the fruit and veggie blend, enzyme blend, and algae and grasses blend.
Texas Superfood has a stunning ingredient list of over 50 ingredients. Unfortunately, they only name about 24 on their ingredients list and so we don't know what they are. Their ingredient list also contains the quantities of the ingredients which is a plus on their side. When it comes to price you can get a single bottle for $54.95, two bottles go for $50.55 and when you get three bottles, the price falls to 46.71.
This is a close one but, we still pick Balance of Nature because the ingredients are many and, the system gives you a lot in one day compared to Texas superfood. However, we are a bit jealous of the price.