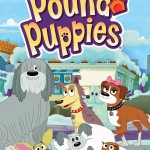 Purchase from Amazon for $9.99
My pound puppy I had as a kid was one of my favourite toys.  I love that I can now share the fun of the Pound Puppies in movies with my boys.  The new film, Pound Puppies Holiday Hijinks is filled with just that, lots of fun moments that had my boys giggling and asking to watch it again and again.  The Pound Puppies Holiday Hijinks is perfect for the holidays, whether it is a stocking stuffer or something for your kids to enjoy while you get dinner ready, you will love this collection of episodes.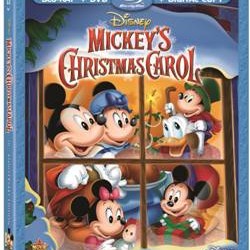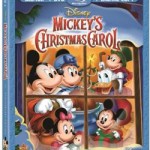 Purchase on Amazon for $26.99
Make the season merry as Mickey, Goofy, Donald and all their pals star in a heartwarming retelling of Dickens' unforgettable holiday tale. Ebenezer Scrooge (Scrooge McDuck) is far too greedy to understand that Christmas is a time for kindness and generosity. But with the guidance of some wise ghosts (Goofy and Jiminy Cricket) and a bunch of newfound friends, Scrooge learns to embrace the spirit of the season. Share this wonderful holiday treat with the whole family!
Purchase from Amazon for $32.97
A fun, action packed movie, Turbo is now available on Digital HD™Blu-ray 3D™, Blu-ray™ and DVD.  Taking the fun-filled spirited adventure of the film, the Blu-ray™ and DVD are packaged with a TURBO pullback toy racer, while supplies last, making it a great gift for the holidays!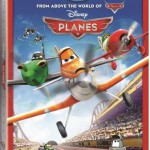 Planes on Blu-ray, DVD Combo Pack
Purchase on Amazon for $24.77
The world of Cars takes flight in Planes, Disney's high-flying animated comedy revved up with action and adventure.  Join Dusty, a crop duster with sky-high dreams and a once-in-a-lifetime chance to take on the world's fastest flyers in the greatest air race ever. Dusty has a huge heart but two big problems…he's not exactly built for speed, plus he's afraid of heights.  His courage is put to the ultimate test as this unlikely hero aims higher than he ever imagined. With a little help from his friends, Dusty finds the courage to be more than he was built for—and the inspiration to soar.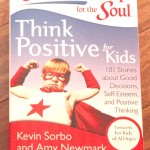 Chicken Soup for the Soul: Think Positive for Kids
Purchase from Amazon for $12.24
Start a conversation with your child! Share these stories about values, gratitude, good decisions and having the courage to do the right thing.  It's a great way to learn what's important to your child, and to help a child learn from the examples of others.  You'll read stories about:  Being responsible, trying something new, making real friends, doing the right thing, developing self-esteem, handling bullies and cliques, appreciating your family, making good choices and being grateful.  Chicken Soup for the Soul Think Positive for Kids is a perfect gift for parents, teachers, babysitters and kids.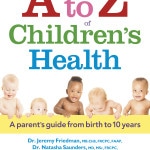 A to Z of Children's Health from the Hospital for Sick Children
Purchase if now on Amazon for $ 17.52
I absolutely wish I knew about A to Z of Children's Health when my boys were born!  Luckily it covers illnesses until your children are 10.  I really love this book, it's packed with fantastic information plus answers to so many questions.  The A-Z of Children's Health is great gift for new or 'not so new' parents – perfect for friends, colleagues, grandparents, teachers and daycare workers.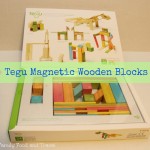 Tegu Magnetic Wooden Blocks
Purchase from Mastermind Toys from $34.95
Tegu Magnetic Wooden Blocks are a creative kids dream toy.  They are bright, colourful, easy to use and their magnets allow you to create a variety of designs, creatures and structures.The unique magnets teach children about positive and negative connections and allow for endless possibilities.  As a mother I like that these blocks are wooden, made from environmentally friendly materials and are sturdy enough to withstand twin preschoolers rough play.  While Tegu also offers the sets in earth tones I love this colourful set.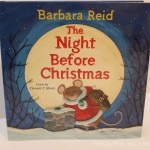 The Night Before Christmas by Barbara Reid
Purchase from Mastermind Toys for $15.99
This Christmas I am excited to share The Night Before Christmas story with my boys as remarkably illustrated by Barbara Reid a Canadian illustrator famous for her work with plasticine.  From the moment you see this book you will be mesmerized by her creations.