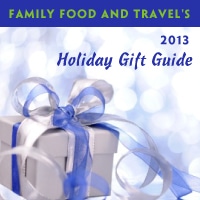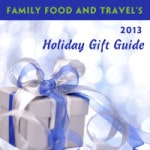 Welcome to Family Food and Travel's 2013 Holiday Gift Guide.  We are excited to be featuring some fabulous finds that will be perfect for everyone on your list.  Come back and check often to see what we've added and don't forget to enter our Giveaways for Gift Guide items.
Each button links to the page that corresponds or use our hand drop down menu from the main page.
Wishing you and your families a wonderful holiday season!