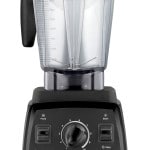 Vitamix 7500 – The Ultimate Gift for Foodies
Purchase at specialty retailers $529 (SRP)
Featuring a high-performance motor for quicker and easier processing of even the most hard-to-prepare ingredients, the Vitamix 7500 effortlessly chops, creams, blends, heats, grinds, and churns, helping users successfully create their favorite recipes.
The newest design from Vitamix features ean ultra-responsive Variable Speed Dial and Pulse feature provides superior precision and consistent blends through the intuitive controls with little effort. The machine's powerful ≈2 peak motor output horsepower generates blade speeds up to 270 mph. Vibration dampening technology is also added to the 7500 for quieter performance.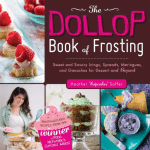 Purchase from Amazon for $14.63
From Classics like Cream Cheese Frosting to the wild and wacky Cinnamon Whisky Buttercream there is something for everyone and everything!  The photos are scrumptious and the unique blends of flavours are unlike any other cookbook I have come across. I would highly recommend this cookbook for anyone who loves to bake and is always looking for ways to add a creative touch to their recipes.
________________________________________________________________________________________________________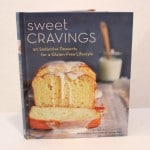 Sweet Cravings:  50 Seductive Desserts for a Gluten-Free Lifestyle
Purchase from Amazon for $15.85
In Sweet Cravings, Kyra Bussanich, the first gluten-free baker to win the Food Network's Cupcake Wars, shares her indulgent recipes for cakes, muffins, scones, cookies, brownies, cobblers, buckles, tarts, and more. With delicious flavor combinations and unique recipes like Cherry White Chocolate Scones, Boston Cream Pie Cupcakes, and Mexican Chocolate Baked Alaska, this collection of 50 foolproof recipes invites home cooks to whip up sweet treats that everyone at the birthday party, brunch, or potluck can enjoy.  Sweet Cravings is perfect for any baker on your list.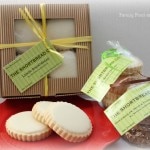 Shortbread from The Shortbread Company
Purchase from the Shortbread Company from $10.00
These shortbread are truly spectacular.  They are fresh and all natural.  The cookies have a long shelf life without preservatives and are the perfect gift for your friends, neighbours, teachers, and they a great dessert/treat when guests come over.  If you've ever made shortbread you know it can be a tiring and difficult process.  The batter needs to be just the right amount of butter, of crumbliness and cooked to perfection – not too brown, not too crispy.  The Shortbread Company has perfected this recipe and made truly heavenly shortbread.  Perfect for gifts and entertaining.
 Libre Tea Glasses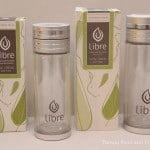 Purchase from Libre Tea from $24.00
Libre Tea offers a stylish, practice and indestructible way to carry your loose tea with you on the go.  These tea glasses are a gift I have given to many friends and family.  And, everytime I use mine people ask me where I got it.  Libre Tea glasses are truly fantastic for any tea lover on your Holiday list.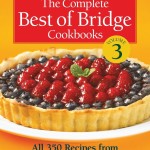 The Complete Best of Bridge Cookbooks Vol. 3
Purchase from Amazon for $18.77
Now available for the first time in one collectible and comprehensive volume, all the recipes from the fifth and sixth books originally published by Best of Bridge. These two books, That's Trump: More Recipes from The Best of Bridge and Aces: More Recipes From the Best of Bridge, are still as popular as ever and part of Canadian cookbook history.These treasured recipes were enjoyed by thousands of Canadians a generation ago and can now be enjoyed by a whole new generation who want simple recipes with gourmet results.  A great gift for a an inexperienced cook through to a seasoned veteran.  Full of great recipes and easy to follow instructions.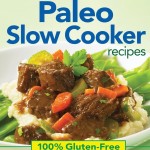 163 Best Paleo Slow Cooker Recipes
Purchase from Amazon for $15.64
Enjoy old standards and new classics with this very topical collection of slow cooker recipes. They've been refined to meet the needs of people who subscribe to the Paleo or Primal lifestyle. The Paleo diet is currently one of the most popular diets being followed today and has been embraced by nearly 1.5 million people in North America. The recipes don't contain any grains or legumes (therefore making all of them gluten-free), no refined sugars, no refined oils or processed ingredients — the basic principles of the diet.  This cookbook is great for those following the Paleo Diet but it is also a great resources for those looking to cook with more protein and unprocessed vegetables.  A great gift for that health conscious member of your family.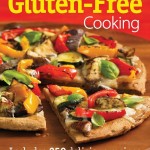 Easy Everyday Gluten-Free Cooking
Purchase from Amazon for $15.64
These recipes offer numerous ideas for healthy, tasty meals. No more cooking separate meals for a friend or family member who has celiac disease or a wheat allergy — everyone will enjoy this fabulous food. Tasty and innovative meal ideas cover everything from baked goods, pasta dishes, appetizers and family meals to mouth-watering desserts. This book also shows how to take advantage of the ever-widening variety of gluten-free flours that are now available at your local grocer.Whether someone in your family is Celiac or you have health-conscious people on your Holiday list, this is a great cookbook for those who must, or those who choose to adopt a gluten-free lifestyle.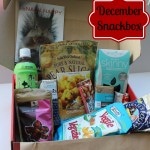 Snackbox Monthly Delivery Service
Purchase from Snackbox from $24/month
Snackbox is a monthly subscription service that ships all over Canada via Canada Post. Snackbox members receive a curated selection of premium, natural, and most of all, delicious, snacks. The products we select are always natural, and made with ingredients you can pronounce. We want to help our members easily discover new and healthier alternative to the typical junk foods. There are three subscriptions for our members to choose from. Prices start from $24 per month for a six-month subscription, $27 per month for a three-month subscription, and $33 per month for a monthly subscription (plus $6.95 shipping and applicable taxes).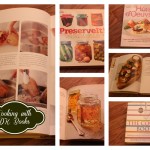 Cookbooks from DK Books
Purchase from DK Books from $16.00
If you aren't buying DK Books you really need to be!  They are truly our family's favourites.  Great photos, instructions, easy to read and full of wonderful recipes, tips and cooking inspiration.  From Hors d'Ouevres to Preserves to The Cook's Book there is something for every foodie on your list.