In today's world, everyone is occupied, and preparing three meals a day becomes a significant challenge. Many people prepare a large quantity of food and put it in the refrigerator, which does the job but does not keep it fresh! In recent years, meal delivery services had witnessed a significant increase in sales, particularly during periods when pandemic concerns were at their worst. People were looking for methods to avoid grocery shopping and to counter at least one element of their lives: food preparation.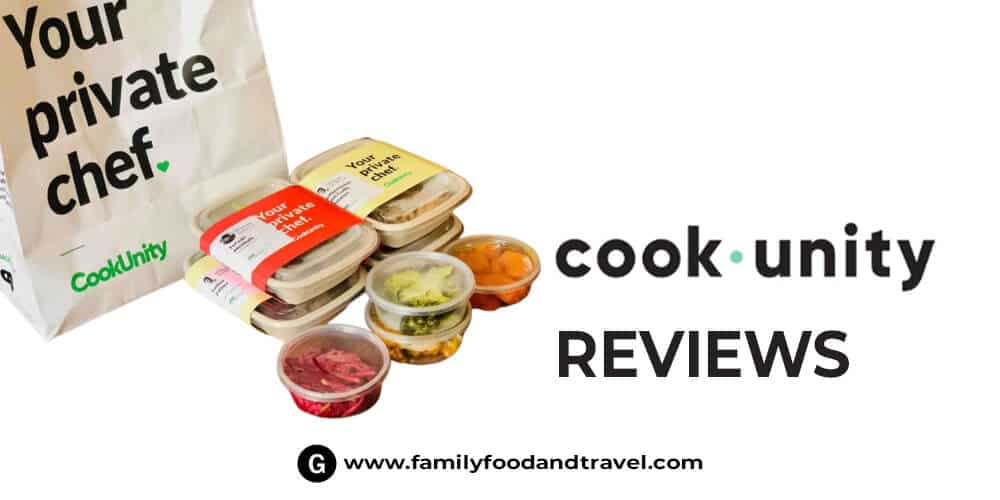 In return for a little additional investment in regular supplies, ready meals are a convenient method to guarantee that you have all you need to enjoy nutritious meals all week long while reducing time spent chopping and slicing vegetables. We've bought you the finest meal kit delivery provider to assist you in making your decision. All of their services provide everything you need to enjoy fantastic, restaurant-quality meals at home.
If you have a picky taste or specific requirements for your meal kit service, continue reading to learn more about CookUnity and its features and services. The CookUnity review below has all of the information you need to get started with your meal plan.
What is CookUnity?
CookUnity was established in 2015 by Mateo Marietti, who came up with the concept after becoming frustrated with the lack of choices for meal delivery services available on the market. Customers seemed to be forced to pick between cheap costs and a sufficient selection on a consistent basis, and although all alternatives were handy, none stood out as particularly noteworthy.
CookUnity provides restaurant-quality meals in a simple, subscription-based model that is easy to use. High-end delicacies are available at a low price thanks to the service, which connects expert chefs with everyday consumers. CookUnity promotes itself as being a chef-driven establishment, serving tailored dishes that vary weekly and are produced fresh using products purchased from local and sustainable sources. 
Prepared by chefs, CookUnity's objective is to provide a high level of tasty and chef-created diversified meals that can be customized to match almost any dietary necessity or gourmet preference. Even though the meals given are not customized, the symbols at the top of the food selection page assist you in tailoring to your particular requirements by allowing you to choose from low sodium, vegan, paleo, and gluten-free alternatives, to name a few examples of what is available.
✅ Fresh meals cooked every day,

✅ Instant delivery to your house,

✅ Customizable meal plan,

✅ Cooked by professional chefs.

Depends on the meal plan.
Try

CookUnity Now!
What are CookUnity Benefits?
They look forward to a future in which chefs are no longer constrained by the economic and geographic constraints imposed by the present restaurant business model. It is a place where culinary artists may go far beyond their immediate surroundings and share their skills with millions of other people. Chefs at CookUnity engage with hungry consumers via a subscription-based platform, making it the world's first meal delivery service to do so. 
Food prepared by skilled professionals has a distinct flavor that sets it apart from the usual meal delivery service, which, although appreciated, cannot compete. There are several fantastic CookUnity benefits that come along with this amazing service. Some of them are as follows:
➡️ Delicious Meals every day

➡️ Fresh Food 

➡️ Get in touch directly with the chef

➡️ Health Coach is available online

Try

CookUnity Now!
How does CookUnity work? How good is the effect of CookUnity?
CookUnity can be considered the Uber of the personal chef world. Rather than having a private chef visit your house and cook for you, they prepare everything in their kitchen and deliver it directly to your door. Since this is a meal subscription model, you can pick from four, six, eight, twelve, or sixteen meals every week. Meals are delivered chilled, and ice is used to maintain them that way. They are never frozen, though. Most can be simply frozen if you don't get to them by the specified expiration date on the side of the box.
Plans vary in price depending on how many meals are included. Customers choose the day of their first delivery after picking a meal plan and then answer a set of questions about their preferences. Under "Settings," they can also be changed in the future. Some of the wellness objectives listed on the questionnaire include gaining muscle mass, eating healthier, or just enjoying good cuisine. 
Meals are delivered to you totally prepared and always freshly made. The packaging offers the finest quality and reheating-instructions-in-detail dates and other information. Since this meal delivery service provides so many alternatives, I think it's a great option for someone who wants to experiment with various foods and has an inquisitive palette. Despite the fact that there are dozens of different foreign cuisines represented, the quality of the food is always high, every meal is prepared with delicacy the prices are very affordable.
How to use CookUnity?
The company made certain that consumers would not encounter any challenges while utilizing their service and would have a smooth overall experience with their service. To make use of their service, you must first download and login into their mobile application on your smartphone. Customers begin by inputting their ZIP code to ensure that they are within close proximity of a kitchen and then selecting a meal plan. Plans differ in terms of how many meals are included in the price.
Customers choose on what day they prefer their first delivery to come on after picking a meal plan and then answer a brief series of questions about their preferences after choosing a meal plan. Before the delivery deadline, approximately four days before delivery, you can make adjustments to your order online and choose whether you want your food to be delivered to your door. The food is always freshly made when it is delivered to your door. Detailed directions for reheating are included in the packaging.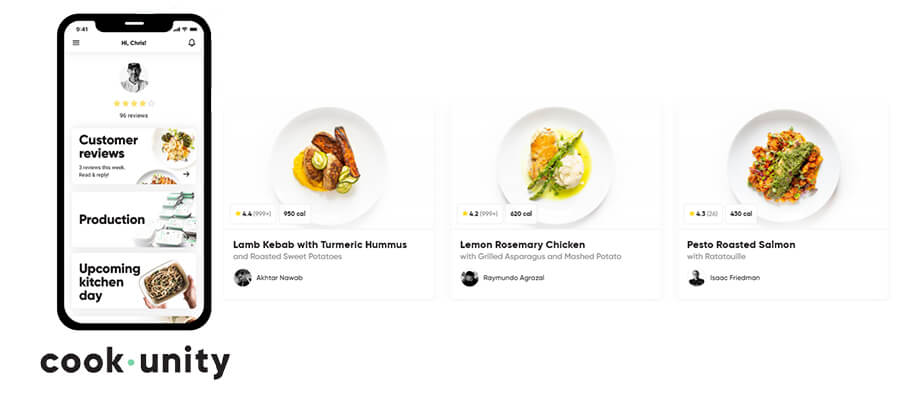 Try

CookUnity Now!
Why use CookUnity?
CookUnity is the very first meal delivery business to link high-end chefs with hungry clients on a subscription-based platform. The flavor of top-tier meals prepared by competent experts is a grade above the usual meal delivery service, which, although appreciated, just cannot compete. Besides offering up premium cuisine, CookUnity gets its products from local, environmentally conscious, or organic farms and delivers its meals in biodegradable, post-consumer recycled, or recyclable packaging.
The entire quality of the meal provided by CookUnity was excellent, especially considering that it was reheated. Nothing would compare to the taste of a hot, freshly prepared meal, particularly if you followed the chef's directions to the letter, then you are good to go. The flavors are really good and well-balanced throughout the meal, from the spice mixes and spices to the varied components of each dish.
CookUnity supports a wide range of dietary needs, including vegan, vegetarian, low-carb, keto, paleo, whole 30, gluten-free, fewer than 600 calories, and dairy-free options. All of these advantages are available to you at a very reasonable CookUnity cost. This is a must-try service for everyone who wants to save some time by not having to cook.
Can CookUnity help me to find the best diet for me?
CookUnity divides its meal plans into categories based on the number of meals you will be able to get each week. You have a choice between their 12, 8, 6, or 4 meal plans every week. Any extra items such as snacks or appetizers will be charged at a separate rate. As soon as you've selected a meal plan, you'll be able to choose meals from their CookUnity menu that meet your precise dietary requirements. They cater to a broad range of dietary requirements.
CookUnity may assist you in selecting the appropriate diet from a wide variety of options, which include: Keto, Paleo, Low-Carb diet, Plant-based, High-Protein, Low-Calorie, and many more options. The service is also extremely meticulous about labeling any food allergies that may be included in the dish.
Although it is unlikely that you may develop a severe food allergy, if you do, you should be aware that there may be cross-contamination throughout the food preparation and cooking process. Make sure you discuss your concerns with the chef in order to avoid any of them.

Try

CookUnity Now!
Do CookUnity provide nutritional information on your meals?
Since the meal is premade, it is important to provide all of the essential instructions, ingredients, and macronutrients on the meal. The box that the meals are packaged in is comprised of recycled and virgin kraft paper, which may be recycled together with other paper goods.
You will find all of the necessary information regarding your meal on the tray sleeve. The name of the meal will be shown, as well as the name of the exact chef who prepared it, the date it should be consumed, nutritional information, instructions on how to heat it, and even a QR code that will take you to a website page in which you can read more about the dish including from where the ingredients are collected.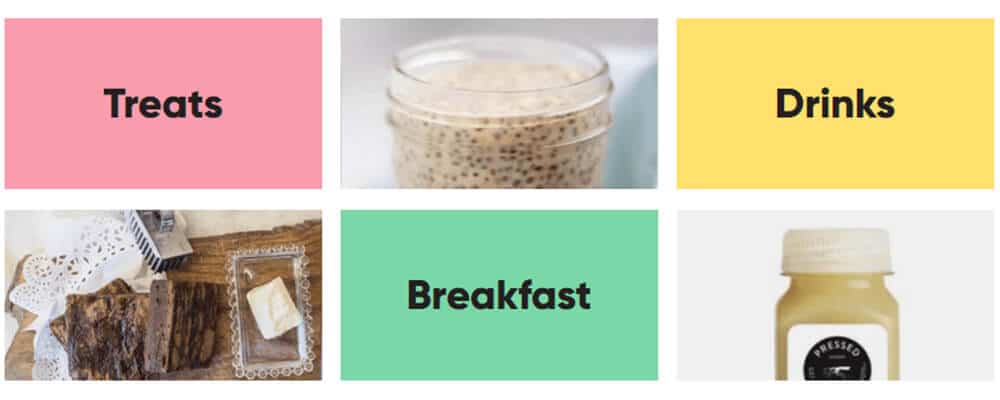 Try

CookUnity Now!
CookUnity results before and after: does CookUnity really work, or is it a fake?
These meals are for anybody who is searching for quick meals that are also tasty, and you can make your dining experience even more delightful by baking your dishes in the oven before serving them. CookUnity also provides meals that are suitable for a variety of dietary requirements. Additionally, CookUnity's efforts to combat hunger may also be a motivating factor for you to place an order with them.
For this test, we ordered, prepared, and reviewed 27 meals different meals to obtain a feel of their offers, nutritional profiles (including calories), pricing, and, of course, tastes. And, to our amazement, they were all quite nutritious and delicious. Below we have listed a table for you to see the experience of an average consumer from CookUnity.
Duration
Result

After two weeks

✅ Easy delivery process.

✅ Have ready fresh meals for the whole day.

After one month

✅ All meals contain proper nutrition for the body.

✅ It saves your time from cooking.

After two months

✅ Improves your palate.

✅ Different variety of cuisine and dishes.

After three months

✅ Get your customizable dish and your favorite chef.

Try

CookUnity Now!
Our CookUnity reviews and rating: CookUnity pros and cons:
Pros of CookUnity:
✅ The meals are absolutely delicious.

✅ It's possible to work with their nutritionist to design a meal plan.

✅ You will be available to connect with your chef.

✅ Add-ons such as appetizers, breakfast, snacks, and plenty of other options are available.

✅ If you're purchasing for two individuals, you may enter food requirements for each separately.

✅ All meals come in a recyclable container.

✅ You can customize the meal according to your diet preferences.

✅ Meals for weight loss and other health benefits are available.

✅ Affordable meal plans.

✅ Fresh meals are cooked every day.
Cons of CookUnity:
❌ Available in certain locations.

❌ Less portion size for some people.
CookUnity positive reviews
CookUnity is a service that everyone must recommend once they have experienced it! People have expressed their wonderful experiences with the service. They have emphasized how they have handled the cooking challenge with this amazing service and how their dishes are of excellent quality and delicacy.
Many individuals consider that CookUnity services have made tremendous advancements in the food industry. These premade meal solutions provide several CookUnity benefits for nutrition and time. Many customers have reported that they feel good about their condition after only a brief duration of their service. The fact that consumers prefer selecting CookUnity over home-prepared meals is due to the effectiveness of the service, which is an encouraging sign.
CookUnity negative reviews
CookUnity's meal delivery services have been around for a long time. People have not stated anything unfavorable about it, and there haven't been any reported concerns or problems with the meals. A small number of customers have stated that their portion size wasn't adequate and that they were required to purchase extra. 
However, the portion size is measured appropriately by the typical consumers in the nation, and there could be some persons who have a greater appetite. Cookunity also offers a solution for them. They can purchase the extra meals alternatives while checking out.

Try

CookUnity Now!
CookUnity reviews on the internet and forums like Reddit or Consumer Reports:
Many people assume that premade foods that are "heat and eat" format indicate that they're akin to the old-style frozen Ready meals. CookUnity is the exact opposite. These meals are very planned and prepared by chefs. You might discover numerous CookUnity reviews and feedback from users of Cookunity on forums and Reddit, where they discuss the quality and freshness of the meals.
CookUnity is theoretically like ordering from your favorite place, except the meals are less costly, you have more selection, and you can obtain cuisine from numerous different chefs at once. It's really a very great arrangement. People have praised it for its vast options and quality service.
Are CookUnity reputable, or are there any warnings about CookUnity on the internet?
CookUnity is the very first chef-to-consumer platform. They aspire to connect a varied collection of outstanding chefs with busy consumers to offer an upgraded at-home eating experience. They are on a journey to assist the world's top food makers and offer their dishes to the public. 
Through a weekly membership, consumers may pick from a broad and ever-changing selection of prepared meals for every palette and dietary choice. When writing this article, we haven't yet come across any unfavorable CookUnity reviews or concerns linked with CookUnity services. Therefore, you do not have to worry about the meals and their services.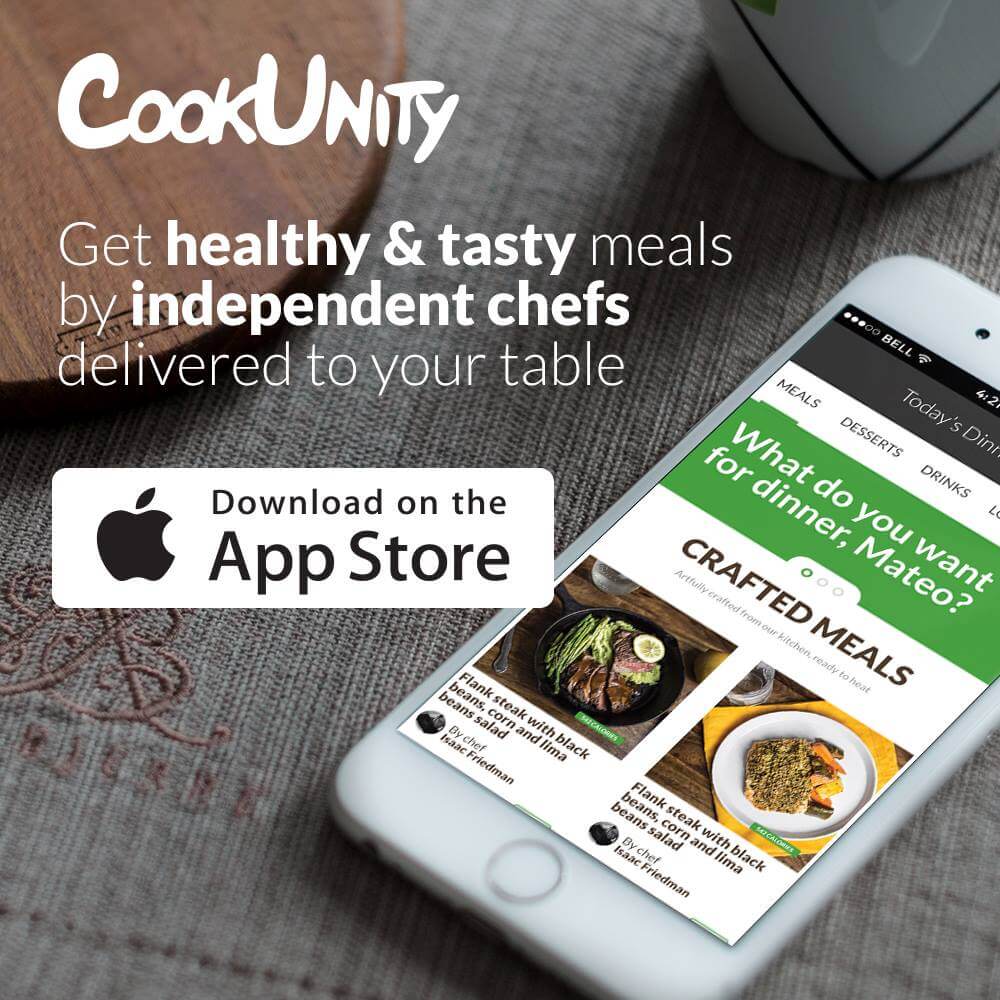 Try

CookUnity Now!
What do I need to consider if I want to discontinue the CookUnity?
Once you've picked your meals, you may make modifications online up to the delivery cutoff (which is around four days before delivery) and specify whether you want your food delivered to you in your hand, left at your doors, or with a someone. You may also choose to stop the procedure at any time. Customers can also skip, stop, or cancel orders online without having to contact CookUnity directly. The service is completely free, and there are no hidden fees or complications when canceling.
How to buy CookUnity? CookUnity promo code:
In the event that you've determined that CookUnity is the perfect meal delivery service for you, you can take advantage of some fantastic discounts to save money on your purchase! On the official website, you may check for discounts and CookUnity promo codes that are currently available. In addition, when you purchase meals for a longer length of time, you may save money. During the course of doing our CookUnity review, we discovered that the company is also giving a 40 percent discount on first-time purchases.
What forms of payments CookUnity accept?
Meals from CookUnity can be bought using any digital payment method, including credit card, debit card, American Express, and PayPal, among others. One fantastic aspect of CookUnity is that you may buy gift cards for your friends and family members, as well as for yourself.
CookUnity Review Conclusion – Our experience and recommendation:
CookUnity may not be a precise alternative for dining out, but if you live in a delivery region, it's a fair alternative, and for a similar price, you may enjoy it in the comfort of your own home. Our favorite things about it were the flavors and diversity; we could easily envision this as a nighttime takeaway option or a weekday lunch in a fast-casual restaurant.
CookUnity offers a wide variety of chef-curated meals that can be customized to satisfy a variety of nutritional demands, including those seeking to lose weight or adhere to a certain diet plan. It has a rather large geographic reach, distributing to 39 states, and it is reasonably priced, as well. 
The CookUnity service is a great value for anyone searching for restaurant-quality meals created by award-winning, creative chefs and delivered right to their kitchen. If you have dietary restrictions, you may go through the CookUnity menu selections ahead of time to see whether or not the meal alternatives appear to be worth it to you as well. Make sure you check out the large collection of CookUnity menu.
Try

CookUnity Now!
Frequently asked questions about CookUnity:
How much does CookUnity cost?
Are there any CookUnity discount or coupon codes?
Is it possible to buy CookUnity on eBay and Amazon?
Resources:
https://www.cookunity.com

https://en.wikipedia.org

https://support.cookunity.com/categories/about-our-food-HygRvrbCI