Let's talk about Brightside! Grief and sadness are common human emotions. We get these kinds of feelings regularly but they go away after a while without any treatment. However, when they remain for extended periods of time, it simply means there is an underlying issue to be addressed.
Major depressive disorder, persistent depressive disorder, Bipolar disorder, seasonal depression, postpartum depression, and psychotic depression, are the most common types of depression experienced by 300 million people worldwide.
It is a condition that can be diagnosed and comes with symptoms like extreme irritation over minor things, outbursts, loss of interest in fun activities, thoughts of suicide, loss of appetite, etc.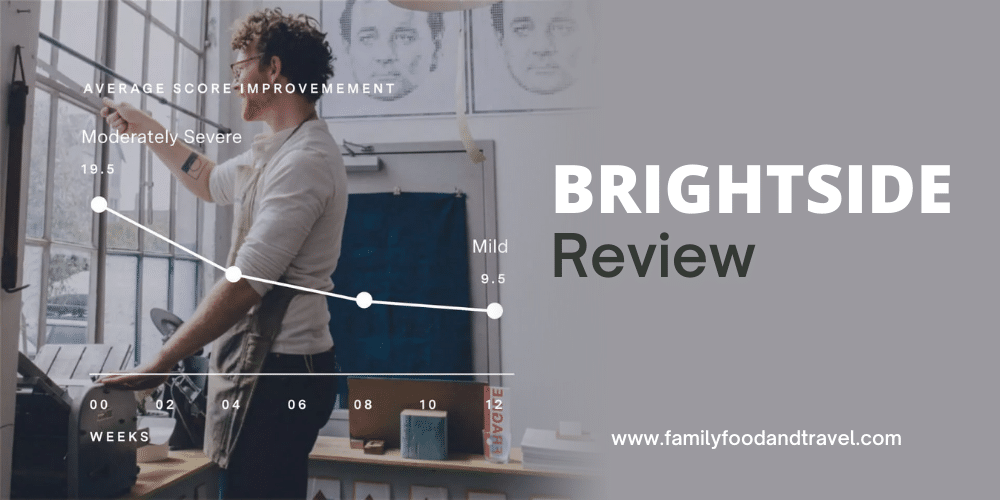 When left untreated, depression may lead to other major health problems. In fact, it has been identified as the world's leading cause of disability.
Thankfully, there are effective and affordable treatments for depression. They come in different forms – medication, therapy, exercise, diet, and so much more.
Brightside is one company that offers treatment for patients undergoing anxiety and depression. If you are considering paying for this program, you should read this review first.
This Brightside review looks intensively at the efficacy of the program. We'll find out if it is as good as it promises. We'll check out the benefits, pros, cons, cost, honest reviews, etc. Keep reading to find out the details of our research below and the discoveries we made.
What is Brightside?
Brightside is a mental health care organization that offers treatment to folks suffering from a range of issues relating to depression and anxiety. The conditions treated include insomnia, panic disorder, post traumatic stress disorder (PTSD), social anxiety, obsessive compulsive disorder (OCD), major depressive disorder, generalized anxiety disorder, and so much more.
If you are suffering from any of these mental health issues, Brightside is one to consider.
Brightside's health care providers include physicians, psychiatrists, psychiatric nurses, and therapists. All practitioners are graduates of the foremost medical schools in the United States. They have many years of hands-on experience and are currently licensed to practice in your state.

The company's clinical advisory board is made up of industry experts from top institutions like Stanford, Yale, and UCSF. They oversee all clinical operations and policies.
Treatments come in the form of medication or therapy, or both.
It is strictly an online program that does not require leaving your home. Appointments with experts are conducted virtually. When you need medication, it is delivered straight to your doorstep.
✓ Medications are approved by the Food and Drugs Authority
✓ Therapy is based on research and evidence
✓ You can have a personalized session with an expert

✓ Therapists and experts have at least a master's degree

✓ Over 85% of the members get better in 12 weeks

✓ HSA/FSA eligible

✓ There is no known side effect

$45.00 for the first month
How does Brightside work? How good is the effect of Brightside?
The first thing Brightside requires of you is to fill a questionnaire. This gives the experts an idea of what you are going through. You'll need to answer questions about your medical history and your symptoms.
Next, you'll be shown your result. Also, you'll be given a personalized treatment plan.
Finally, you get to meet your medical caregiver virtually to help you handle the problem.
If a drug is prescribed, you'll get it delivered to you in the comfort of your home. Meetings continue after the first one. As your treatment progresses, you can send a message to the doctor and meet them through a video call to discuss your progress.
This continues until you feel better.
Wondering how good the program is? Well, 85 out of every 100 individuals get better in about 3 months. The others take a little longer and this is because humans differ.
Is Brightside safe to use?
Research shows that medical care delivered through multiple approaches gives the best results, especially with mental health issues.
Brightside used three major modes of treatment for depression: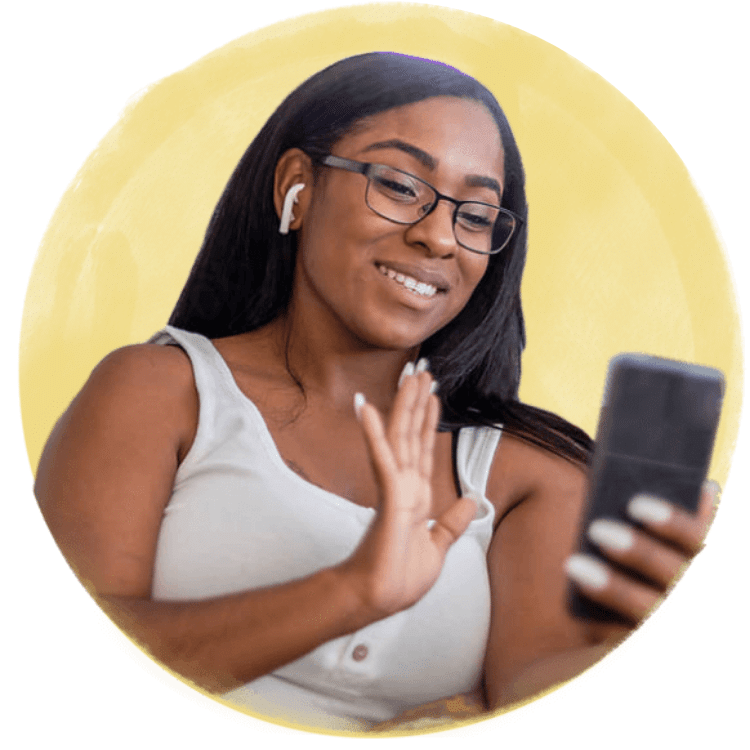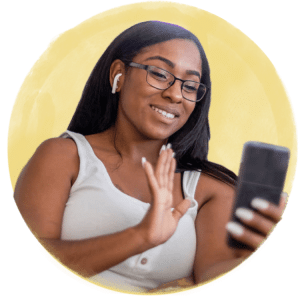 self-care,
medication,
therapy.
The company offers each approach as a part of its health care plans.
Self-Care. You can get access to the self-care program the moment you sign up to be a Brightside member. The program is designed to help you build resilience and skills from the comfort of your home. It is a safe complement to the other two approaches.
Therapy. The second approach involves therapy. Brightside provides comfortable, private, and affordable therapy through weekly video calls and unlimited exchange of messages with a licensed therapist. This therapy helps you feel and act better. Based on research, therapy is one of the safest and most effective ways to deal with mental health disorders.
Medication. In some cases, medication is required. Brightside has a team of certified psychiatric doctors that can evaluate, diagnose, and recommend medications to you. Medication may include antidepressants like SSRIs, SNRIs, or similar. Medications are delivered to you on a monthly basis right at your doorstep.
Try Brightside
All medications prescribed are safe. As a matter of fact, drugs that contain 'controlled' or contraband substances are not prescribed.
How do you use Brightside? Our recommendation
Before purchasing any product, the first question you probably ask is this – Is it safe to use? Are there any studies to back its claims? It's okay to be concerned.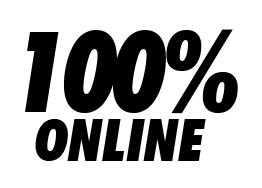 Brightside is 100% online and does not require any offline meetings. However, your mode of treatment depends entirely on your unique problem.
A mild issue may be addressed by therapy. You may need medication for other issues. We recommend signing up, filling the questionnaire without leaving any detail out, then letting the expert recommend a personalized solution.
Note that all medications are safe when used according to prescription. This means if you use the right dosage, you shouldn't have any problems.
Benefits of using Bright side
There are a couple of benefits that Brightside has. Let's look into some of them.
Brightside is convenient and easy to use
A large number of people do not get mental health care because of the complexities involved. Getting help seems like an almost impossible goal.
You first need to find a good therapist or doctor, schedule an appointment, wait patiently for the appointment, then spend time and money visiting your therapist. Therapy usually involves regular meetings. As such, you'll need to drive down regularly to meet your doctor.
For someone who already has an issue with anxiety and depression, making it easy to access help is the way to go.
So, how is Brightside convenient and easy to use?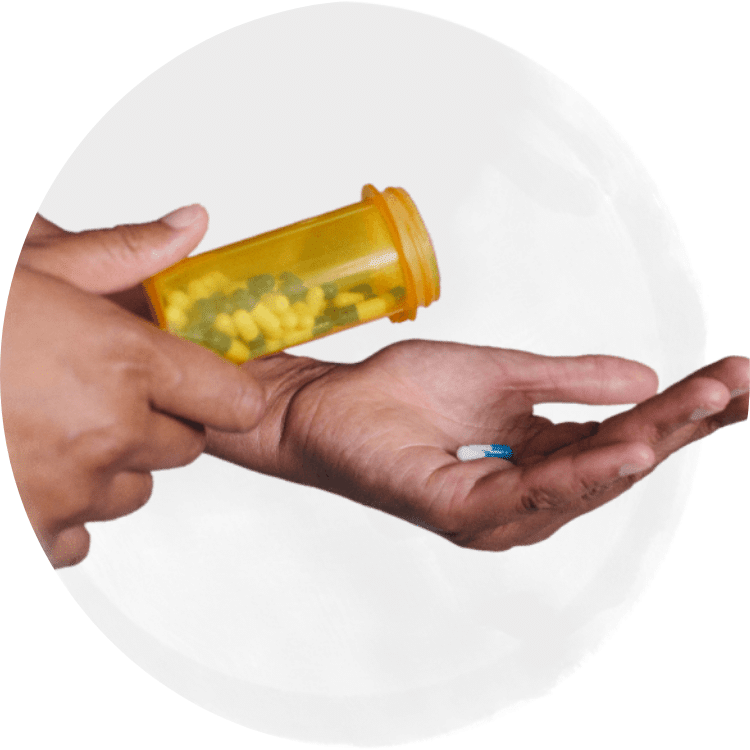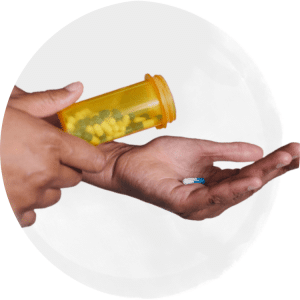 Firstly, the signup process is easy and can be done at any time and anywhere you are. The questionnaire is also short and hits the nail right on the head. Everything can be done in about 2 minutes without leaving your home.
Then, within 2 days, you'll have a virtual meeting with your doctor. No driving out to see a doctor. Just your computer device or phone with access to the internet. With conventional providers, you may likely wait for a couple of weeks before having access to an expert. For this reason, we think Brightside will make a good option especially if you detest the stress that comes with the conventional means.
*Note that all further appointments remain virtual.
It is one of the most affordable options available 
Apart from being convenient, Brightside is an affordable option. It is much more affordable than the conventional option.
Here is how much Brightside costs:
Medication: The Medication Plan is worth $95 per month + your pharmacy copay or $15 for each medication.
Therapy: This plan costs $299 per month. It includes unlimited messaging with four monthly video sessions.
Medication + Therapy: Combining both is worth $349 per month. When you choose this, you'll be saving $45.
It is approved by the Food and Drug Authority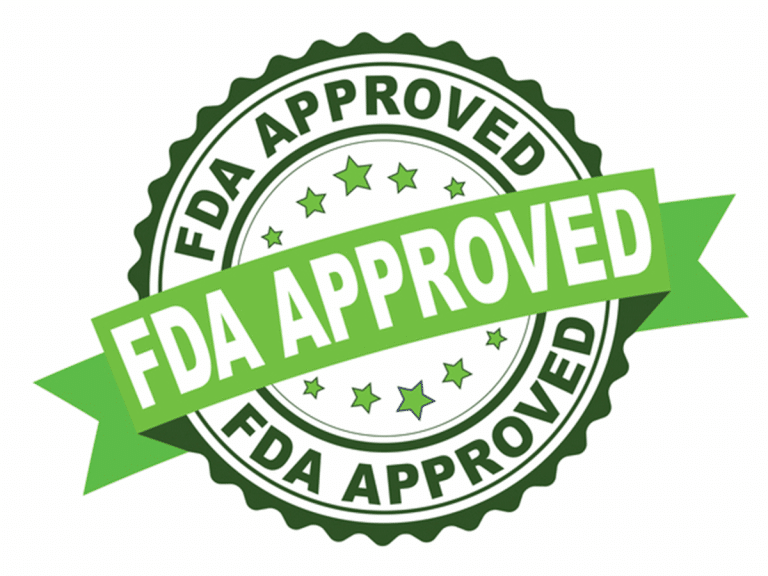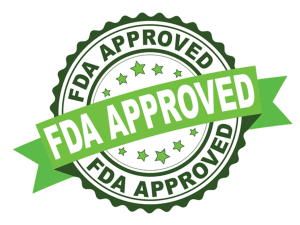 Here are a few questions to ask before registering with any medical health company: is it approved under the right authorities? Are the members of staff licensed?  Are they committed to your well-being?
Brightside only offers medications that are approved by the FDA. All medications are prescribed and monitored by dedicated Brightside Psychiatric personnel. Your Psychiatric health care provider identifies a perfect match for your need.
Try Brightside
It is Reliable
You may be wondering, how reliable is this system? Can you depend on a system that only delivers online services?
Well, Brightside has offered services to far too many people, most of which have recorded tremendous success.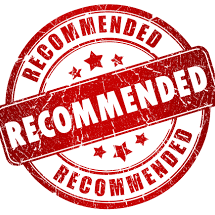 On reviews.io, the Brightside company has over 1,231 reviews, and 88 out of 100 people say they would recommend Brightside. At the moment, it has a 4.52 out of 5-star rating.
Seeing all the reviews, it is okay to say Brightside is very reliable.
The company is led by licensed physicians. Also, they hire only capable nurses, doctors, psychiatrists, physician assistants, etc. Well, in our experience, Brightside is very effective for most people.
Wide range of safe medications
This is another advantage of using the Brightside service. The company offers a wide and varied range of medications. The list of medications available is far longer than that offered by other brands offering the same service. In addition to this, the medications are approved by FDA.
For your safety sake, the company does not prescribe any controlled substance. Substances like stimulants or benzodiazepines are not prescribed.
Even at that, Brightside offers more options than several other telehealth brands. This simply means that they acknowledge the uniqueness of each customer and each person gets what fits their specific condition.
Some of the medications prescribed include Buspirone, Cymbalta, Lexapro, Zoloft, and a lot more.
Timely Delivery of medications
Talking about logistics and shipping – your medications will be delivered to your doorstep every month. This saves you lots of time and energy at no extra cost.
The speed at which you get the medications is also noteworthy. You'll get them in about four to seven working days. However, due to the covid-19 and measures put in place to avoid its spread, it may sometimes take eight to ten working days.
After the first delivery of your products, you will keep receiving the medications at regular times every month.
Try Brightside
Brightside gives you nothing to worry about.
Great Customer Service
Lastly, another thing to consider when selecting a mental healthcare provider is customer service.
A poor customer care service can stress you out and worsen your mental health.
Brightside has it all covered in this area. The company has a friendly customer service team. Ask any question and you are sure to get an answer.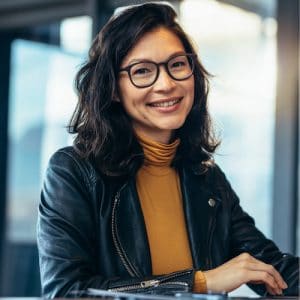 Issues relating to billing, appointment scheduling, medication delivery, can be easily sorted by reaching out to customer care personnel.
Being friendly and accomodating is not limited to the customer service team alone, doctors and nurses are also responsive.
Keeping in touch with your doctor is also easy via its messaging system. When you need help, you can send a message to your doctor and receive professional help on the spot.
Disadvantages
The primary downside of this initiative is that it does not accept insurance at the moment. You'll have to pay out of your pocket.
Also, meeting a physician physically has a positive effect on your mental health. You could get the feeling of being loved from such meetings. Unfortunately, there isn't any physical meeting with your doctors with Brightside.
Brightside positive review
Here is a review dropped by rel life users on reviews.io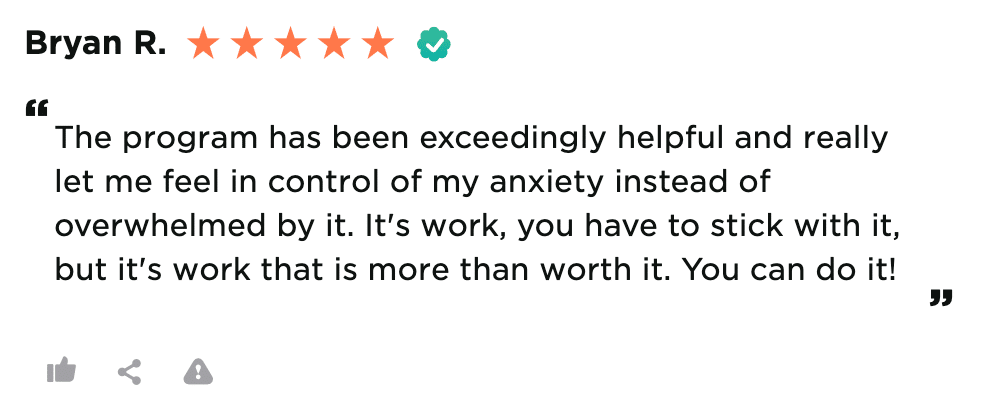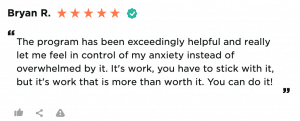 Brightside negative review
There has been no negative review so far.
Try Brightside
Brightside Results Before and After: Does Brightside really work or is it a scam?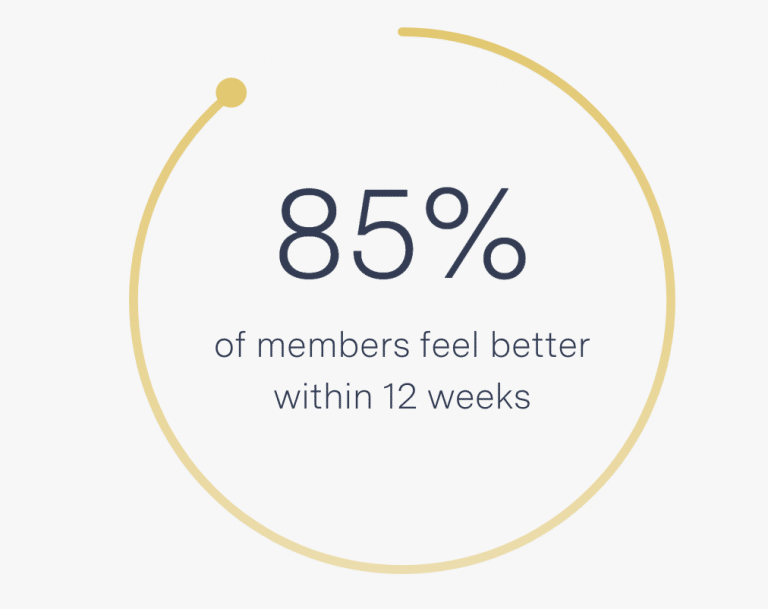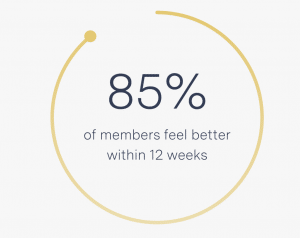 Here is a review by a real-life user.
"I am so happy I found this option!! I was feeling so hopeless and lost and didn't know where to start or what to do and decided to give it a chance and I'm so so glad that I did because it has done wonders!!!"
— Sylvia T.
She started feeling lost and hopeless until she gave Brightside a chance.
Although humans differ from each other, a whopping 85% of people record success after 3 months.
Is Brightside legit or are there any warnings about Brightside on the Internet?
Brightside is a legit company registered under all appropriate government bodies. You may also do your research. There are no warnings about subscribing to a Brightside plan.
How can I sign up with Brightside?
It's simple! On the website, go to the website and click 'sign up for assessment'. Follow all other instructions.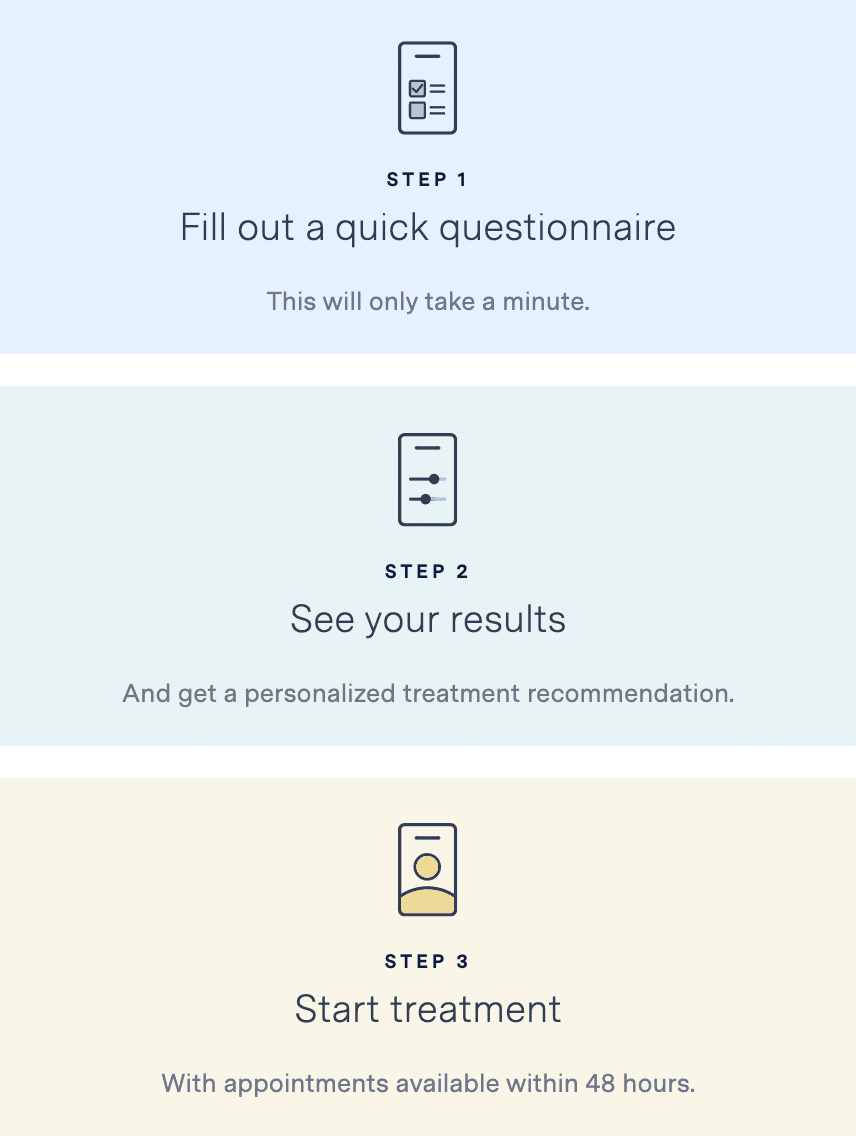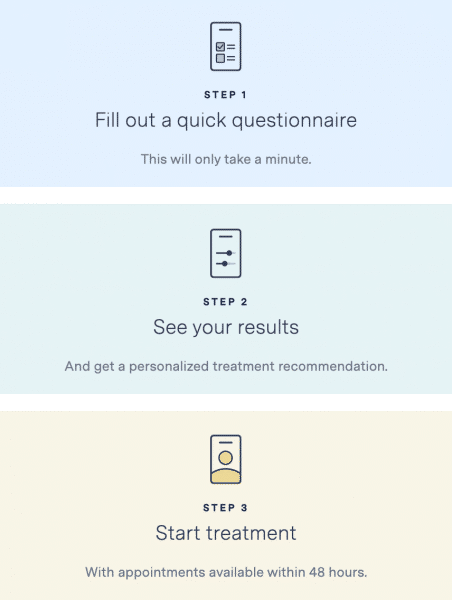 Try Brightside
What do I have to consider if I want to discontinue Brightside?
The therapy and medication are not for a lifetime. You may discontinue when you need to or when your therapist feels you are good to go.
Brightside Review Conclusion – Our experiences and recommendation:
After critically analyzing this company, we have come to a conclusion. Brightside is a great telepsychiatry company to try.
It has a team of experts trained to handle any mental health issue you have. It is affordable and approved by the FDA.
We love the fact that it has a high success rate and reviews are positive.
Of course, it may not solve every problem you have. You will experience better results if you follow a lifestyle routine that supports your mental health.
To keep your mental health in perfect shape, we suggest the following:
Stay around optimistic people
Eat well
Rest when you need to.
If there is anything we do not appreciate is the fact that it doesn't accept insurance plans. As such, you'll need to pay up from your pocket.
Frequently asked questions about Brightside:
Before purchasing a product, several questions roam your mind. Here are some questions frequently asked by potential users. Hopefully, you'll find answers to your own questions.
Is Brightside recommendable or are there any criticisms of Brightside?
Where is Brightside Available
Are there any Brightside deals or coupon codes?
Are there any hidden charges?
How much does Brightside cost and what is the cheapest plan?
Try Brightside
What are the best alternatives to Brightside?
The telehealth industry is growing rapidly. This growth is sponsored by the need for social distancing. As such, several medical experts have started utilizing the power of the internet to serve people.
Brightside is just one of them. There are alternatives that perform almost the same function. See two of them:
Cerebral

This is another alternative to Brightside.
Its plan includes insomnia treatment, which more than 60 million Americans suffer.
When you sign up here, you'll get a Care Counselor assigned to you as well as other members. This counselor will be your primary point of contact throughout the period of your treatment.  The counselors get to know all about you, your health, your medical history, and progress. They literally hold you by the hand and lead you every step of the way.
Cerebral's services are present in more states than Brightside. It is also expanding rapidly.
PlushCare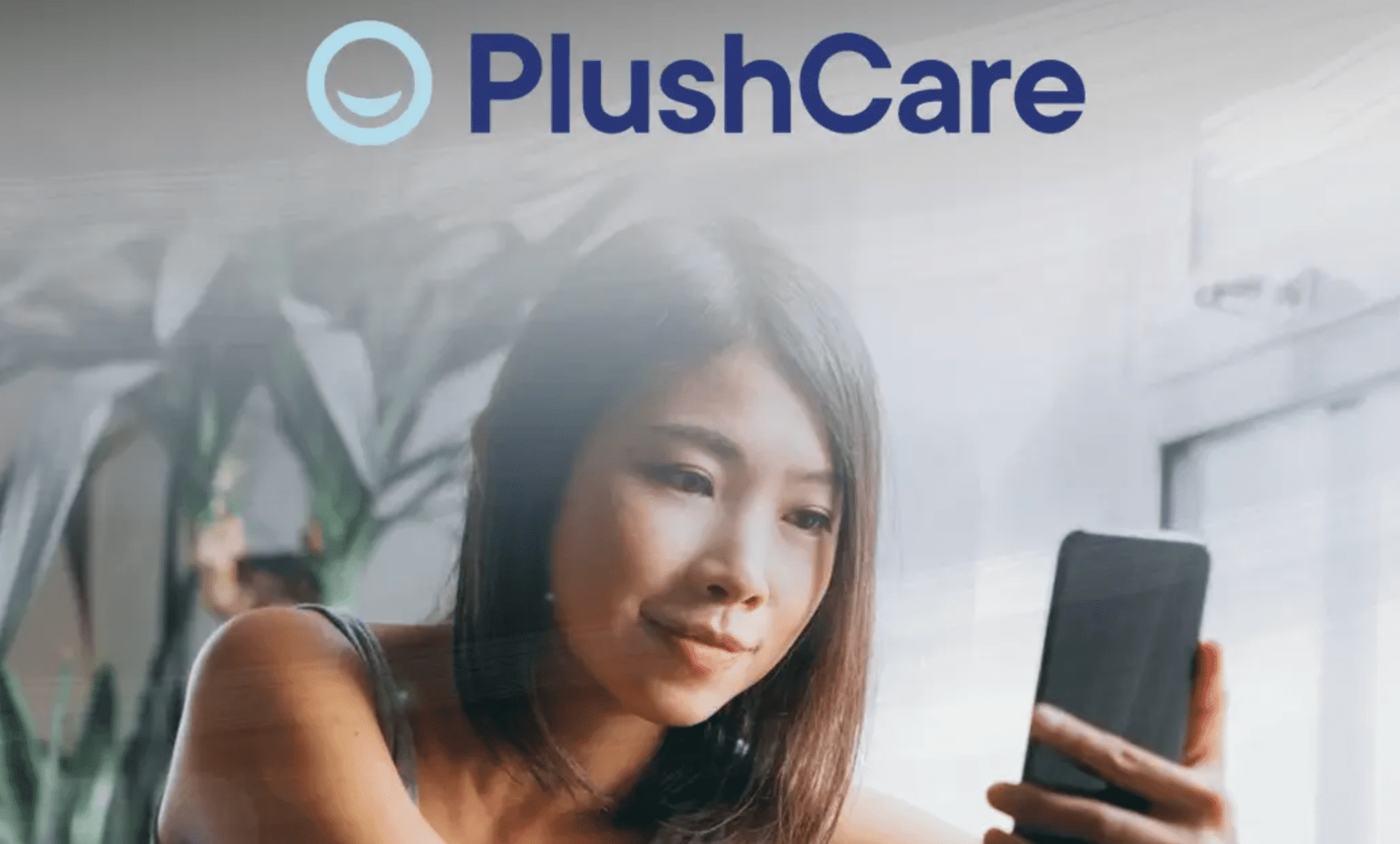 This is another telehealth company that allows you to speak with a medical doctor from the comfort of your home. Unlike Brightside, it doesn't only offer mental health solutions. It also handles other medical health issues you may be having.
To get started, you sign up and fill a questionnaire. Then, you can have access to an expert. If you need medications, they'll be prescribed.
The primary difference between Plushcare and Brightside is that you need to pick up your medication from the pharmacy yourself. It also accepts some insurance plans.
Try alternatives to Brightside