If you love cupcakes these are cupcakes taken to the next level! Filled with hidden Leprechaun treasure your St. Patrick's Day guests won't find a pot of gold but they will feel love the treasure hidden inside.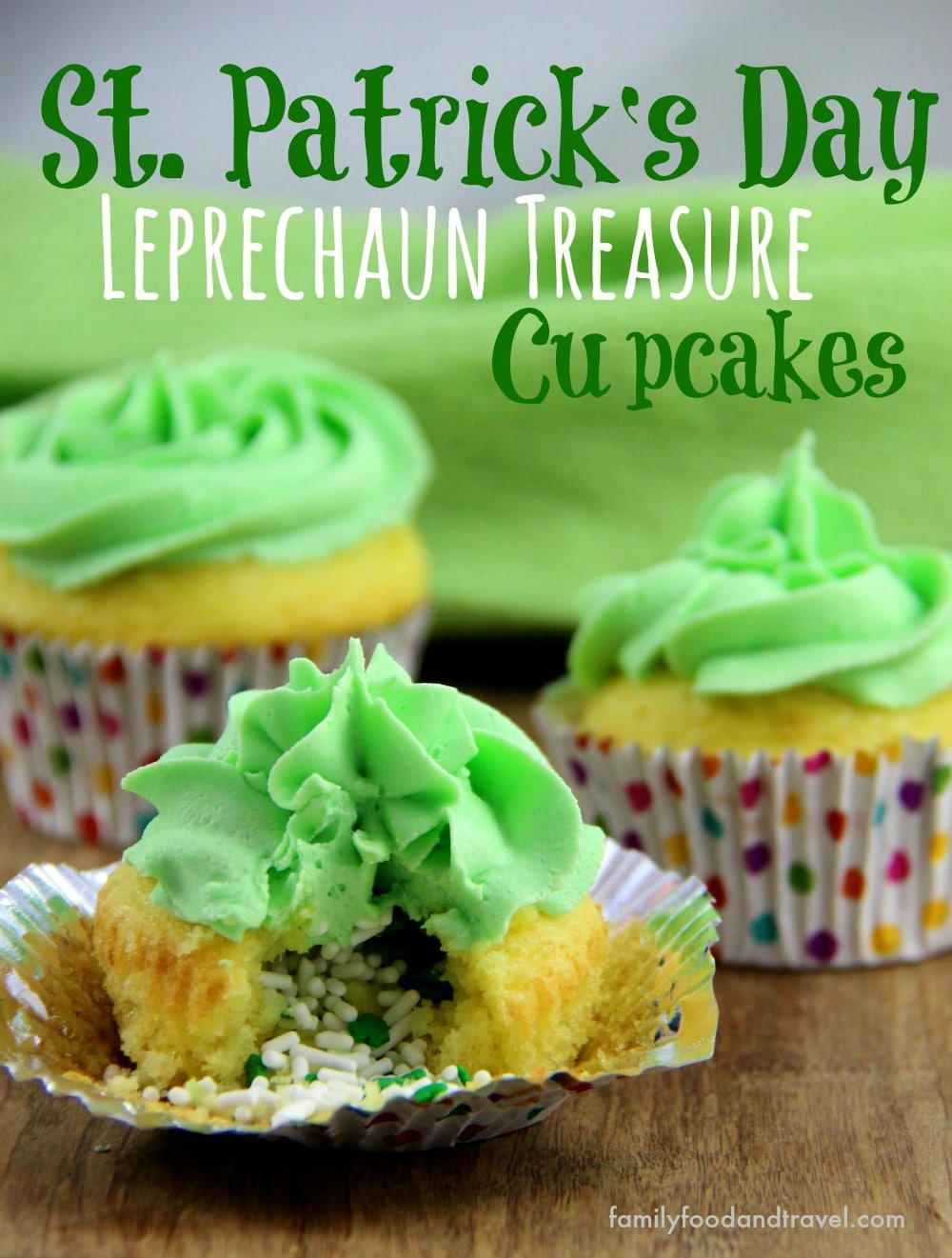 *Note* This post contains affiliate links.
St. Patrick's Day Leprechaun Treasure Cupcakes
Supplies:
Cupcake corer
St. Patrick's Day Sprinkles
Rainbow or gold cupcake liners
Green Buttercream Icing
Favourite Cupcake recipe


Directions:
Make your favourite cupcake recipe. It can be from a box, a homemade family favourite or any un-iced cupcake. Once cooled, use a cupcake corer to remove the cupcake's core. Fill the inside of the cupcake with sprinkles.
Tint buttercream icing green using Wilton's Icing Colours in Green. Make sure to use only a tiny bit because the gel is highly concentrated and you need very little to produce a nice green.
Using a piping bag and a large star decorating tip. Pipe cupcakes in a circular motion to create a design.  You can top with a different kind of sprinkles or decorator's sugar but I thought it best to keep it simple with an inside full of sprinkles.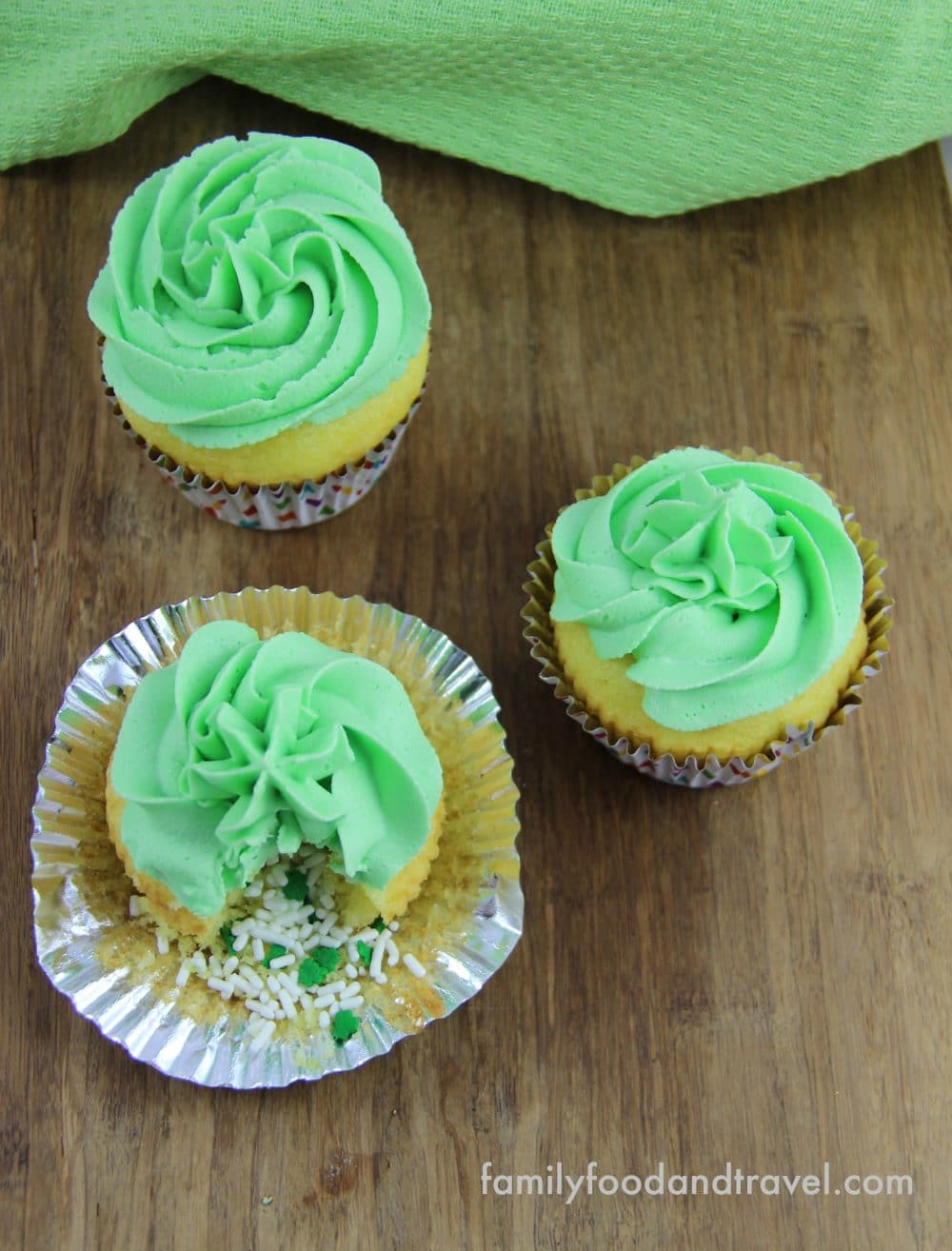 An easy treat for St. Patrick's Day or modify it with different fillings for other holidays and celebrations. Perfect for little hands to help fill, these St. Patrick's Day Leprechaun Treasure Cupcakes are sure to please a crowd.
Check Out These Awesome Posts