Pancakes are the most requested breakfast item at my house. The boys LOVE pancakes. And we love Pancake Tuesday/Shrove Tuesday. Since I was a kid digging into pancakes for dinner was a slice of heaven and the perfect indulgence any day of the week.  In our home Pancake Tuesday was an important night, one of tradition, family, laughs and celebration. My mom is a fantastic cook so her pancakes were always perfect and as she always said "Made with Love." And what brings more joy than love? Love and Nutella.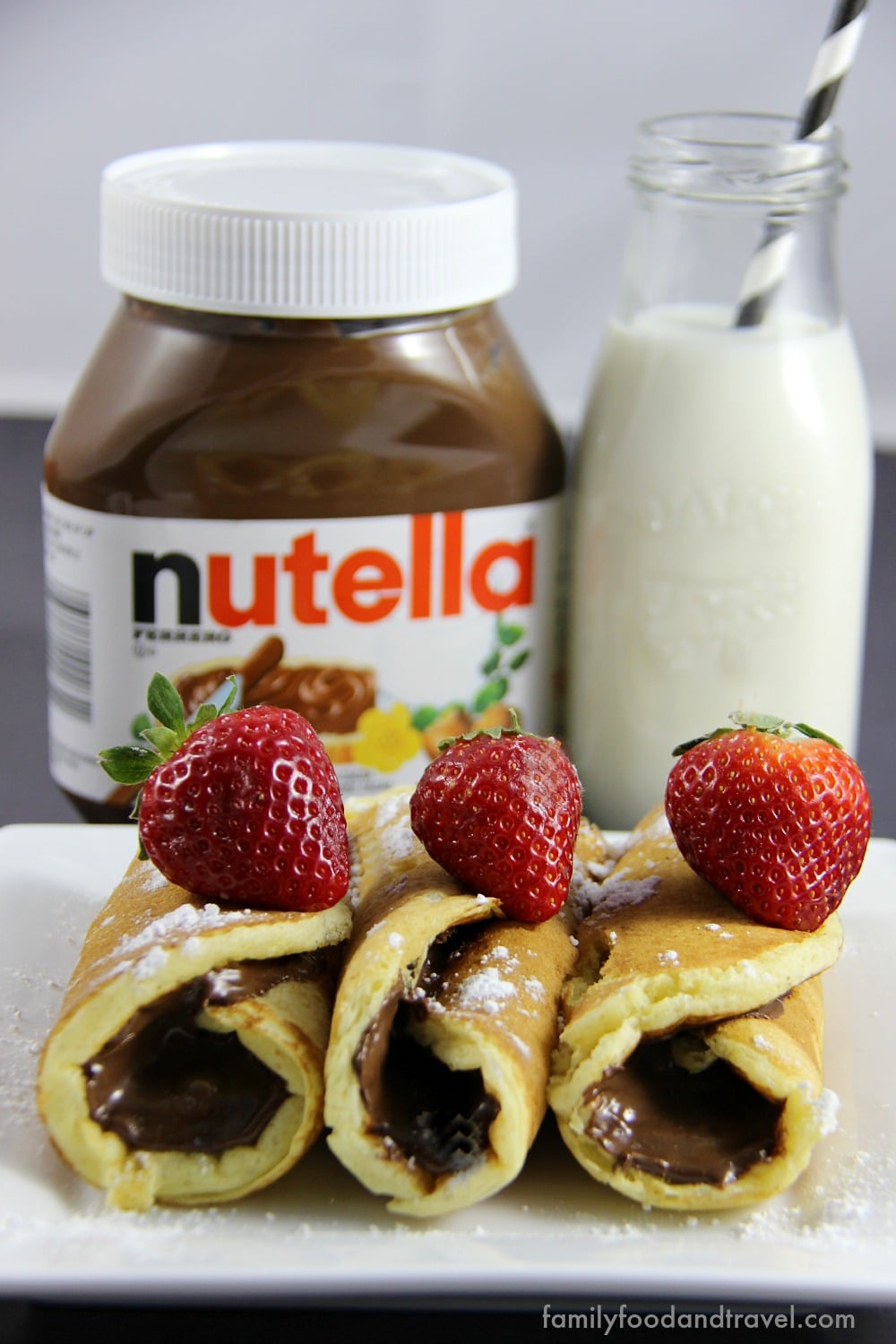 To celebrate Pancake Day my boys and I created these Nutella Pancake Rollups that will absolutely change the way you feel about pancakes. The recipe is simple, so simple that little hands can help you spread the Nutella and roll up your pancakes making this the perfect recipe for your family to enjoy on Pancake Tuesday.
We love that Nutella makes busy mornings a little bit easier adding a little joy with each spread Nutella on toast, crepes or pancakes. Nutella is delicious unique spread made with hazelnuts, cocoa and skim milk. Nutella has been a part of breakfast tables for 50 years bringing adding joy to each one. Here's how we made them.
Nutella Pancake Rollups
Ingredients:
Pancakes
Nutella
Strawberries
Icing Sugar
Toothpicks
Directions: 
First we made our favourite Buttermilk Pancakes then while still warm spread Nutella generously on pancake. Roll pancakes tightly with Nutella on the inside. Secure with a toothpick and top with strawberries. Dust with icing sugar and serve immediately.
Share your own recipes on addjoy.nutella.ca, look for a unique pin on specially marked jars of Nutella, and play Spoon it or Spread it for more prizes!
Disclosure: This post was sponsored by generous amounts of Nutella. As always, all opinions are my own.