Today was the day I had to face my biggest parenting challenge.  A day I was not looking forward to because I feared what would happen. As I have written about before, one of my boys was born with his left foot turned in, a condition called Club Foot.  He has to wear a brace every night, but the last few months it has been a CONSTANT struggle.  That, combined with the boys sleeping issues my husband and I haven't been making him wear it.  We had all kinds of excuses, it's hot, it's summer, he isn't sleeping anyway, etc. etc.  Now, heading to Toronto for the check up I knew that his foot was looking slightly turned in again.  However, not all the time.  I held out hope that things would be okay.
My husband was working so I enlisted the help of a friend of ours (currently studying nursing) and we left for Toronto.  The boys were remarkable in the car (as always) and the traffic was bearable.  We arrived in perfect time, hung out in the waiting room watching Treehouse.
Barb, the remarkable Physio that looks after our son came to get us and take us to the playroom/physio room.  There the boys played.  Yes, they both come. We tried once to only take the one who needed to be treated but the other was downright miserable all day.  So now, they both go but of course, only the one with the problem gets his feet checked.
I painfully admitted to Barb that we were fighting with him to wear his brace and he had not been wearing it consistently for three months or more.  Barb was understanding, but firm.  He has to wear it and it needs to be every night.  I know this.  In my mind and in my heart I know this.  Putting it into practice is a whole other story.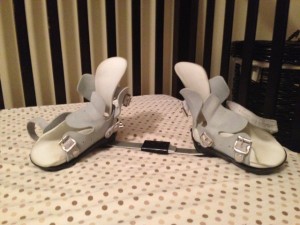 Barb said his range of motion was good but that he was showing signs of favouring his right leg more than his left.  When squatting to play he leaned on his right hip and was very unbalanced when standing on one leg (left side only).  She was amazed by his strength and natural athleticism and said she was pleased with his progress.
So, even though we will begin the fight of getting his brace on and keeping it on all night, there is a chance that he might still need to get a cast on when we visit in October.  It is hard to imagine going back to the casting stage but I know it might happen.
My heart breaks for him when I try to put the brace on him.  He cries, he screams, he begs me to take it off.  He looks at his brother and wonders why he doesn't have to wear one.  I have been giving in, taking the brace off and holding him tight.
We both have a little time before the battle will begin again.  I need to order new boots for the brace which could take a couple of weeks.   I pray I will find the strength to persevere when they arrive.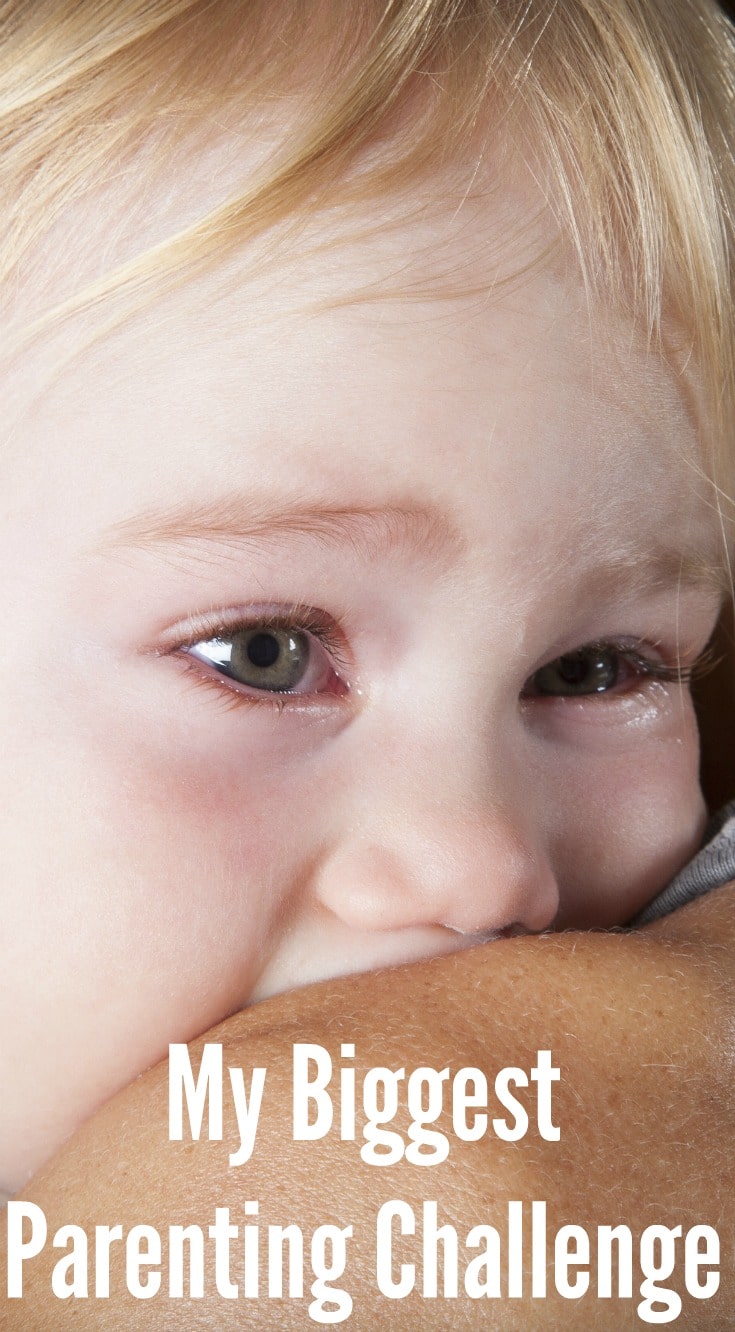 What is the hardest parenting challenge you have faced?   What gave you the strength?
Check Out These Awesome Posts