Do you remember your first donut? Was it at a local bakery? Your grandmother's house? Or a chain restaurant? I certainly do. While my grandmother didn't make them she brought two donuts from a local bakery and we sat down to eat them. I loved that we at them on nice pretty dishes and it was the ultimate treat. Now it seems donuts come out of a bag and are eaten in the car while you are rushing to an appointment or activity.
To celebrate the memory of those awesome homemade donuts we have 20 donut recipes you can make at home. From super sweet to fruity there is a range here to satisfy all of your donut cravings. The hardest part will be deciding which one to make first.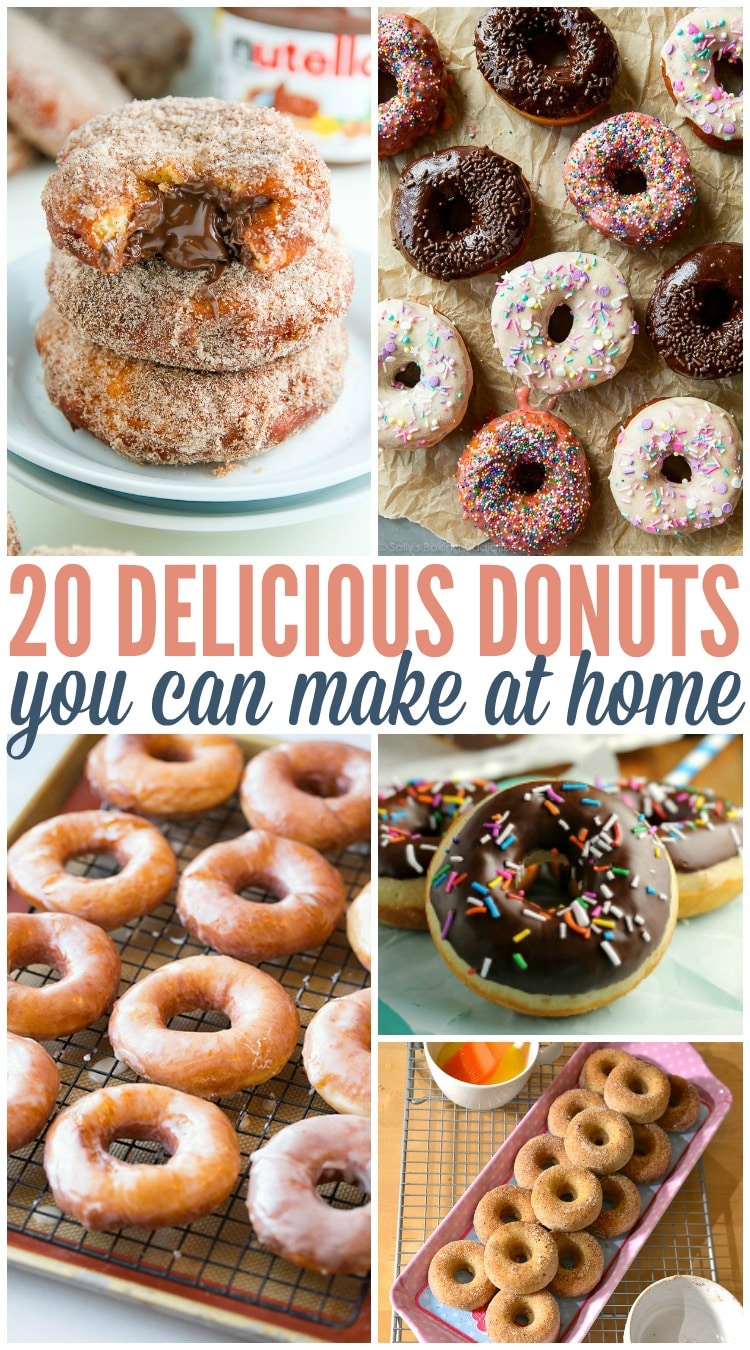 20 Delicious Donut Recipes You Can Make At Home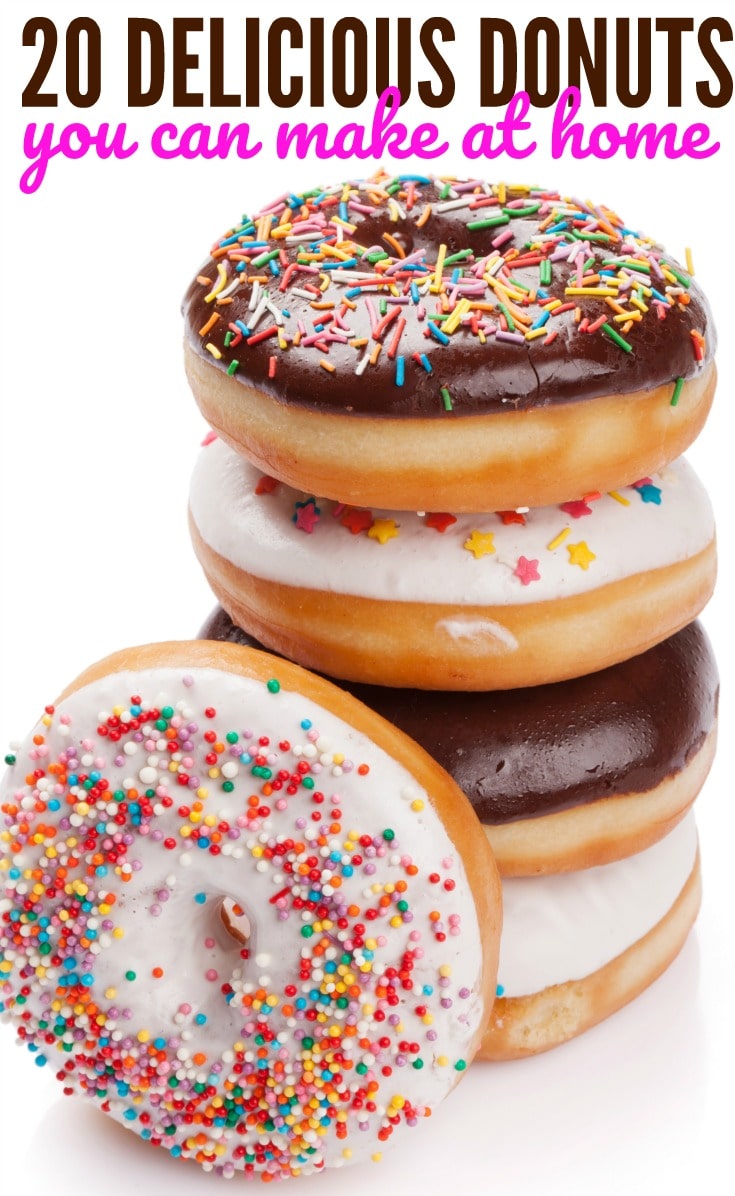 Don't forget all the supplies you'll need to make donuts.  Here are a few of our favourites:
Looking for more baking inspiration? Check out these Incredible Instant Pot Desserts and our amazing cupcake recipes.
Happy Baking! We cannot wait to hear which donut recipe is your favourite.
*Note: This post contains affiliate links.