The colder weather means it's time for holiday parties! Getting together with your friends for some delicious appetizers lots of great conversation and holiday cheer is one of my favourite parts of the season. I love the opportunity to get dressed up and put together a holiday appetizer that is easy and delicious! This recipe for 15 Minute Mexican Chicken Appetizers takes very little time and can be made ahead with just some assembly the night of the party.  In my mind that is a win-win – delicious, easy, can be made ahead and guests big and little will love it!
This appetizer can be made with any leftover cooked chicken but I used a grocery store rotisserie chicken removing the cooking step all together.
15 Minute Mexican Chicken Appetizers
Ingredients:
1 cup shredded cooked chicken
1/2 tsp cumin
1/2 tsp ground coriander
*1/4 cup salsa (I used medium to kick up the heat a little)
1/4 cup fresh cilantro finely chopped (reserve some for garnish)
juice of 1 lime
tortilla chips (I used red organic chips for a festive look)
*increase to 1/2 cup for a mix with more sauce

Directions:
In a small bowl combine cumin, coriander, salsa, lime juice and cilantro. Mix to combine.  Add chicken and toss until evenly coated. Cover and refrigerate for minimum 1 hour up to 1 day.  When ready to serve spoon chicken mixture on top of tortilla chip and place on platter. Garnish with chopped cilantro.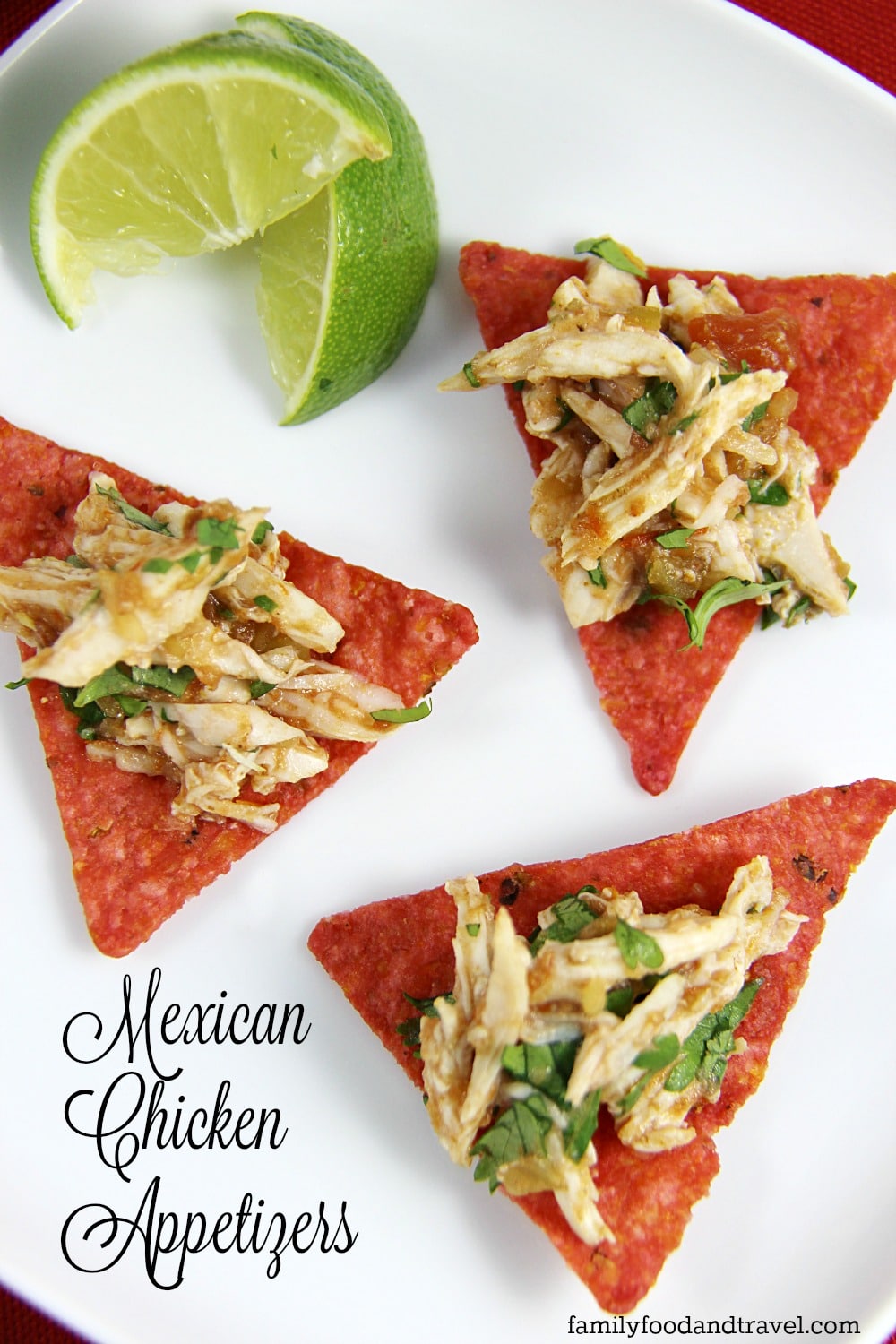 Chicken Farmers of Canada Holiday Helper Contest
You could win a $5,000 shopping spree, courtesy of the "Raised by a Canadian Farmer" Holiday Elf. All you need to do is enter at chicken.ca. Whether it's used for the ultimate winter getaway, or to tackle January's credit card bill, "Raised by a Canadian Farmer" wants to help!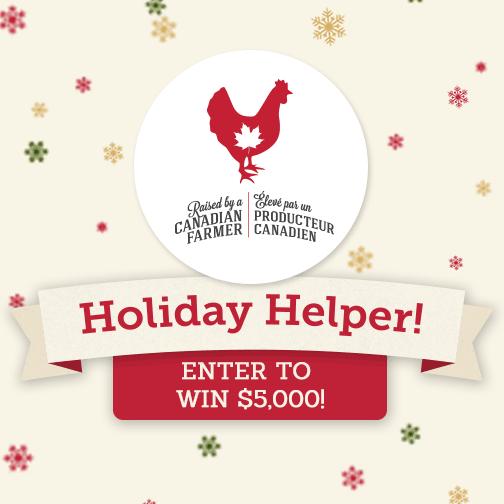 #ChickenApp Twitter Party on November 26th 9pm EST
Join us for a fantastic Twitter Party celebrating the Chicken App and all things chicken!
Prizing: 
1 Mini iPad
16-pc Roscher Square Dinnerware Set
Cuisinart 15-pc Stainless Steel Knife Set
RSVP here –  prizing is open to residents of Canada 18+, excluding Quebec.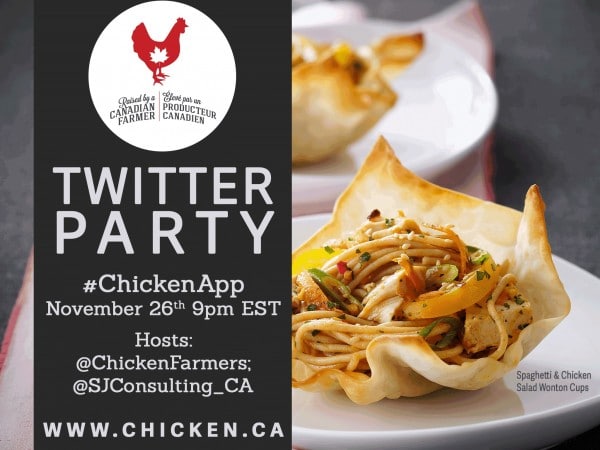 Looking for more great chicken recipes? Check out the chicken.ca shopping app it will revolutionize the way you and your family shops. With sharing ability between family members and an easy to use list and recipe feature your life just got a whole lost easier and more delicious!
Download the Chicken.ca Shopping App for iPhone and Android
Looking to know more about chicken? Follow Chicken Farmers of Canada on social media:  Facebook, Twitter, Pinterest, Instagram
Disclosure: I am participating in the Chicken Farmers of Canada campaign managed by SJ Consulting. I received compensation in exchange for my participation in this campaign. The opinions on this blog are my own.