On busy mornings it's so great to have a healthy breakfast that can be heated quickly or grabbed on your way out the door. I've been experimenting with easy breakfast ideas  from muffins to  a quinoa breakfast bowl and love the variety that these delicious recipes provide. This new recipe for Freezable Ham Egg and Feta Muffins is a new favourite and packed with protein. Plus you can customize what you put in there. Fill it with your favourites and freeze for easy breakfasts. If you prefer to use less eggs, you could add some milk to the recipe but I recommend making it this way as the taste is superb.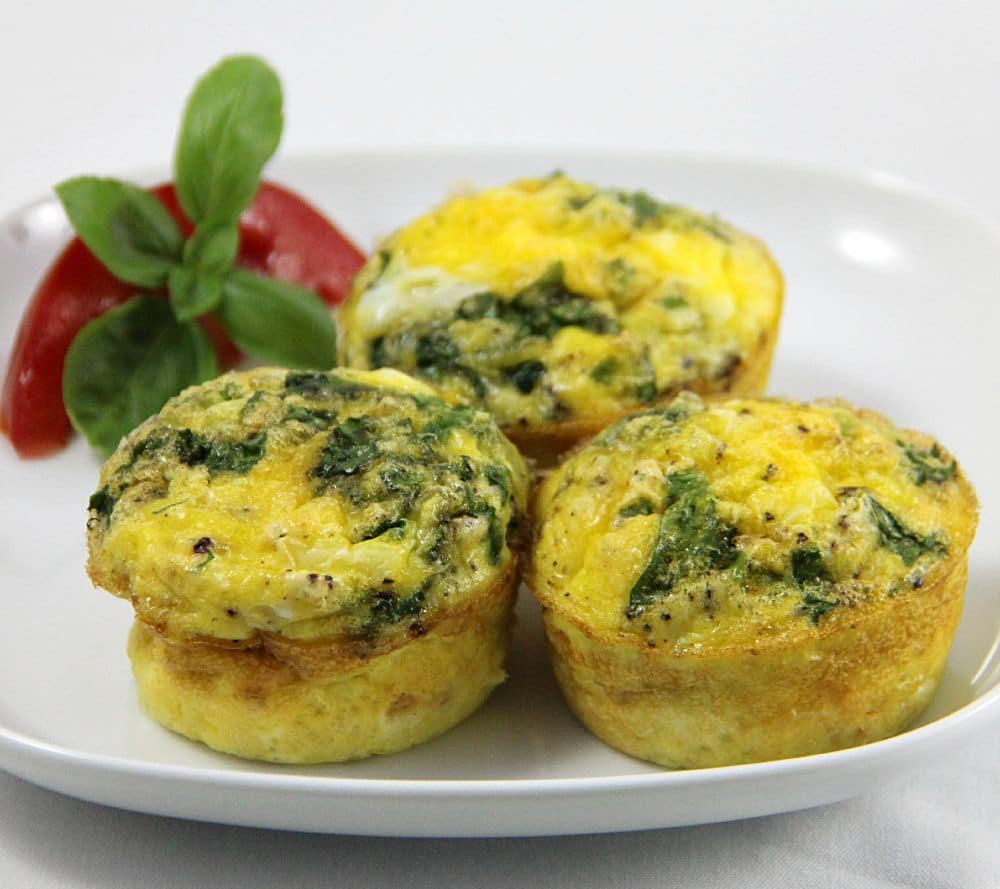 Freezable Ham Egg and Feta Muffins
Makes 12 muffins.
Ingredients:
12 eggs
1 cup chopped ham
1/2 cup deveined, chopped kale
1/4 cup crumbled or sliced feta
1 tsp fresh ground pepper
1/4 tsp tabasco
Butter or non-stick cooking spray
12 Muffin tin
Directions:
Preheat oven to 350C
Generously spray muffin tin (sides and top) or grease with butter.
In a large bowl beat together eggs, pepper and tobasco.
Place ham, feta and kale evenly between the 12 muffin tins.
Pour egg mixture over the top to fill the muffin tins.
Bake for 30 minutes or until an inserted toothpick comes out clean.
Cool completely then store in an airtight container, or wrap each muffin individually in plastic wrap and freeze.
Reheat in the microwave or let thaw overnight.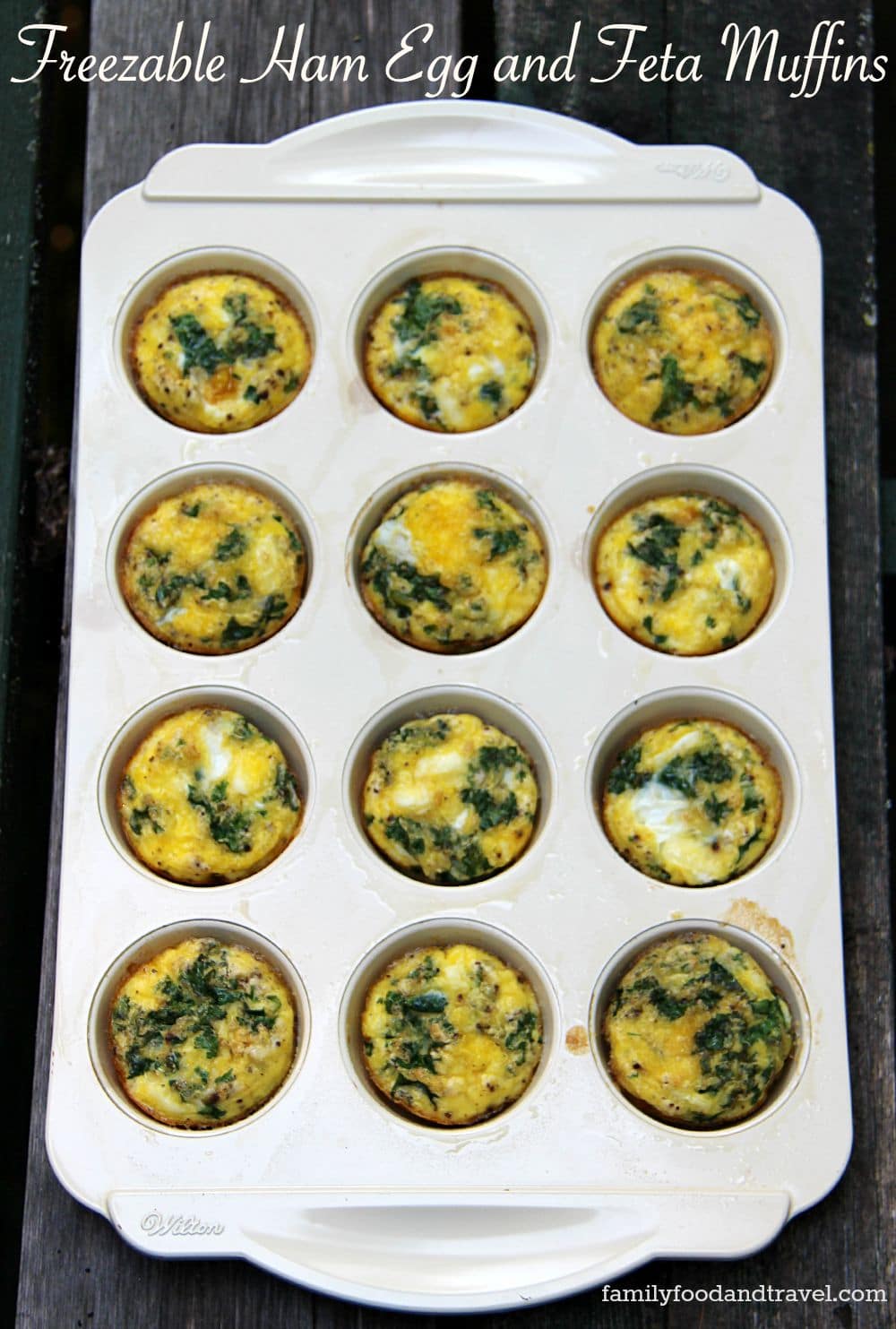 You'll love these served with sliced tomato, a glass of milk or a freshly brewed cup of coffee. Or, as I sometimes eat them – in my hand on the way out the door with the kids. No shame!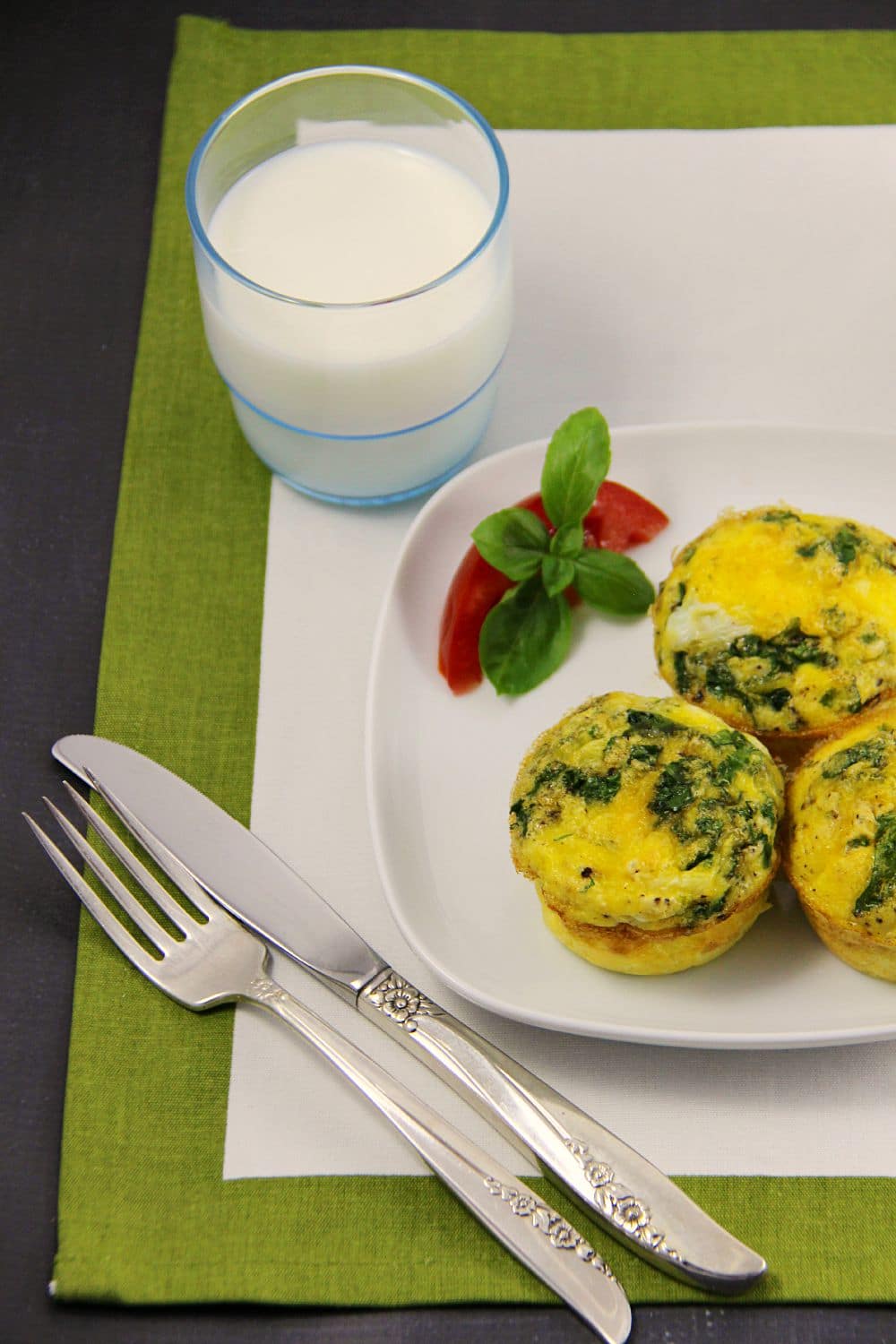 We hope you'll love these little protein-packed nutrition power houses as much as we do.  Anything to make mornings easier is a favourite in our home.
Do you have a favourite egg muffin recipe?
*This post contains affiliate links.
Check Out These Awesome Posts