Summer days are filled with swimming, beach time, road trips and family dinners outside.  It's also the season of spontaneous dinners, friends dropping by and lazy afternoons that quickly turn into rushed dinners.
Grilled fruit is one of my favourite desserts for summer entertaining.  It's delicious, easy, looks and tastes gourmet!  I love that I always have the ingredients on hand.  Fruit, cinnamon, brown sugar, whipped cream and maple syrup.  All the ingredients to make a fantastic dessert in just 10 mins.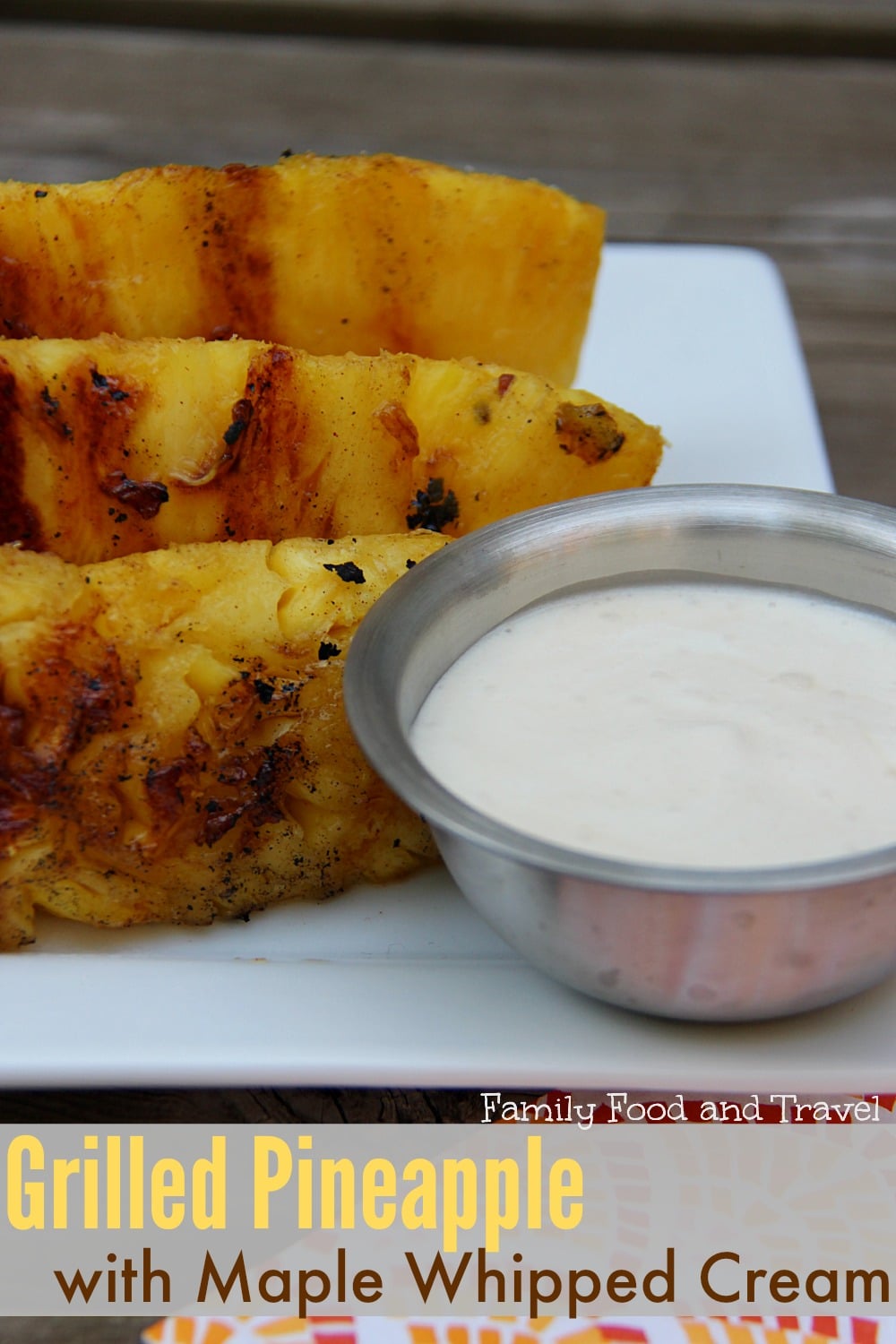 Fire up your grill and make this easy recipe for Grilled Pineapple with Maple Whipped Cream.

10 Minute Grilled Pineapple with Maple Whipped Cream
Author:
Kerrie @ Family Food and Travel
Delicious and easy to make dessert with only 5 ingredients and 10 minutes to make it's the perfect summertime treat.
Ingredients
One whole pineapple sliced into wedges.
1 tsp ground cinnamon.
1 tbsp brown sugar
½ cup Whipped Cream
1 tbsp pure maple syrup
Instructions
Place pineapple wedges in a large ziploc bag with cinnamon and brown sugar.
Shake until coated.
Heat grill to medium heat.
Place pineapple wedges on grill rotating every few minutes until grilled on every side.
Set aside to cool.
Meanwhile mix Gay Lea Whipped Cream with maple syrup.
Serve Maple Whipped Cream with grilled pineapple either drizzled over the top or on the side for dipping.
If you haven't tried Whipped Cream flavoured you are really missing out.  The added sweetness of the maple syrup brings a smooth flavour and changes the consistency making light fluffy whipped cream into a denser dip.  Perfect for dipping any type of grilled fruit into!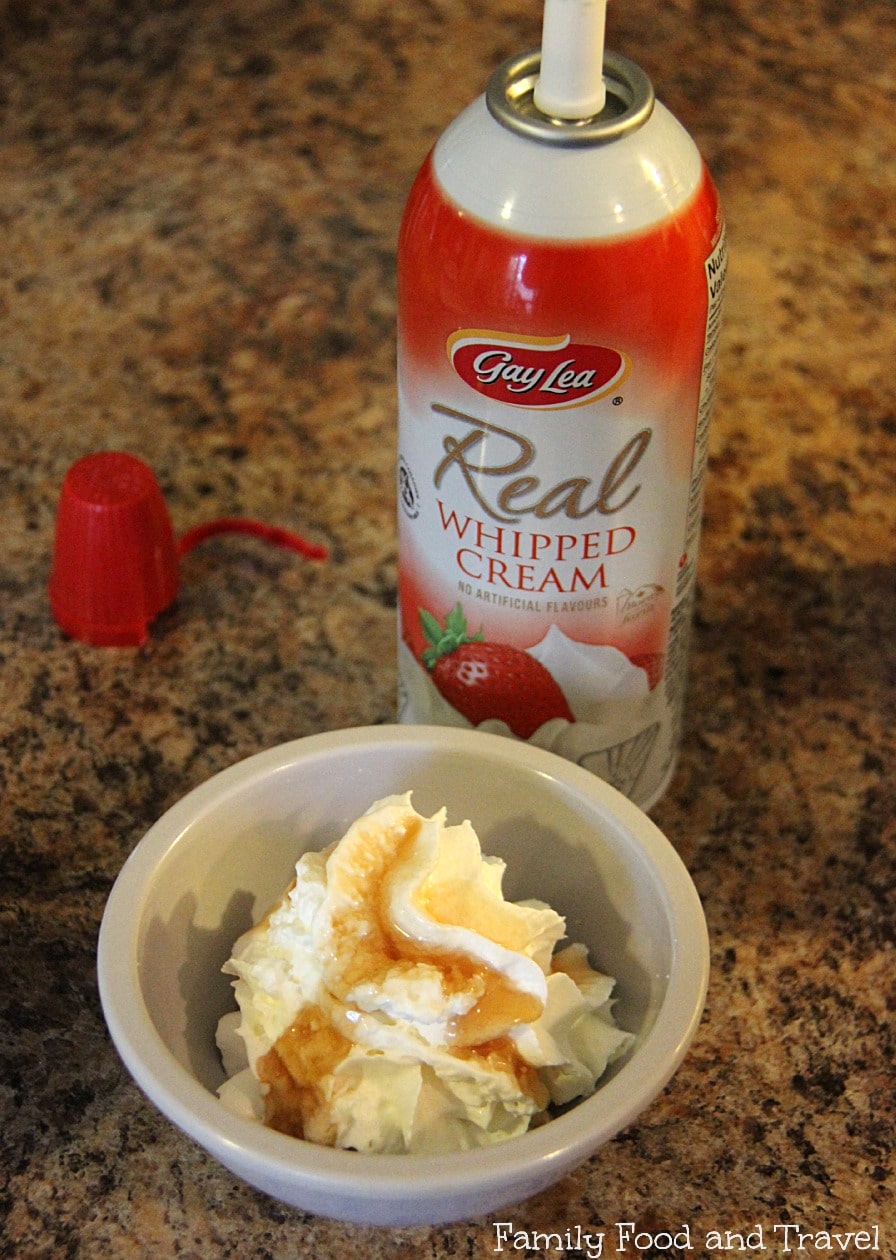 If you are looking for a way to wow your guests and your family, give this recipe for Grilled Pineapple with Maple Whipped Cream a try.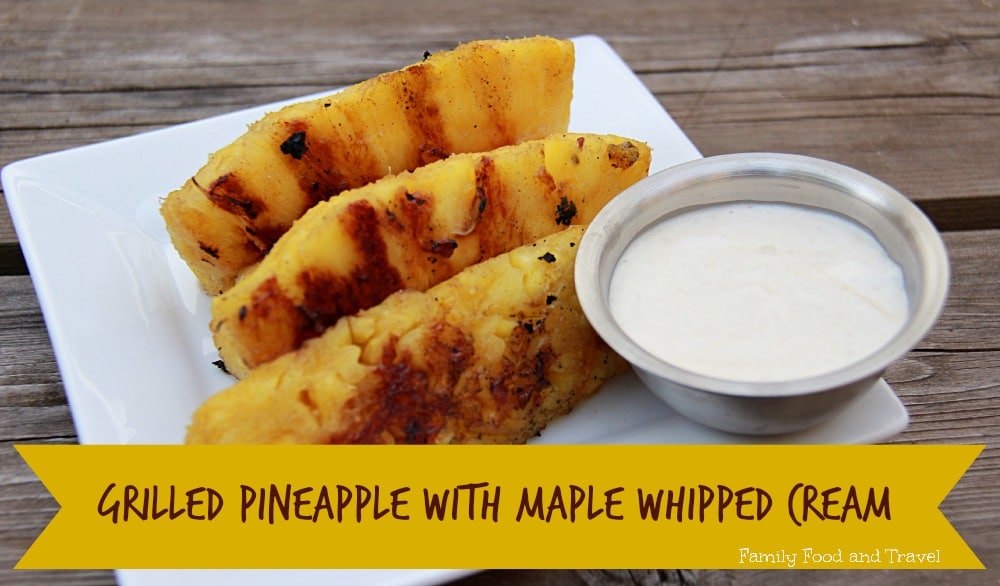 Disclosure: I am part of the Gay Lea Ambassador Program with Mom Central Canada and I receive special perks as part of my affiliation with this group. The opinions on this blog are my own.
Check Out These Awesome Posts