Summertime is all about days at the beach, picnics and trips to the zoo.  When we are home we love to sit out on our lawn, fill up the water table, enjoy a cool refreshing drink and have a snack.  While some people love salty snacks I would have to save that a nice light sweet is my perfect summer treat.  Growing up my grandmother made a delicious limeade that was a slight variation on lemonade.  Well, bascially lemonade with limes!  She made it with a homemade simple syrup and it had the most remarkable colour – like a yellow sports drink.
This summer we have lots of short trips planned and hope to spend Monday's at our local beach and at least once a week at a park or playground.  After a busy year I am looking forward to bring home, relaxing and enjoying the beautiful weather.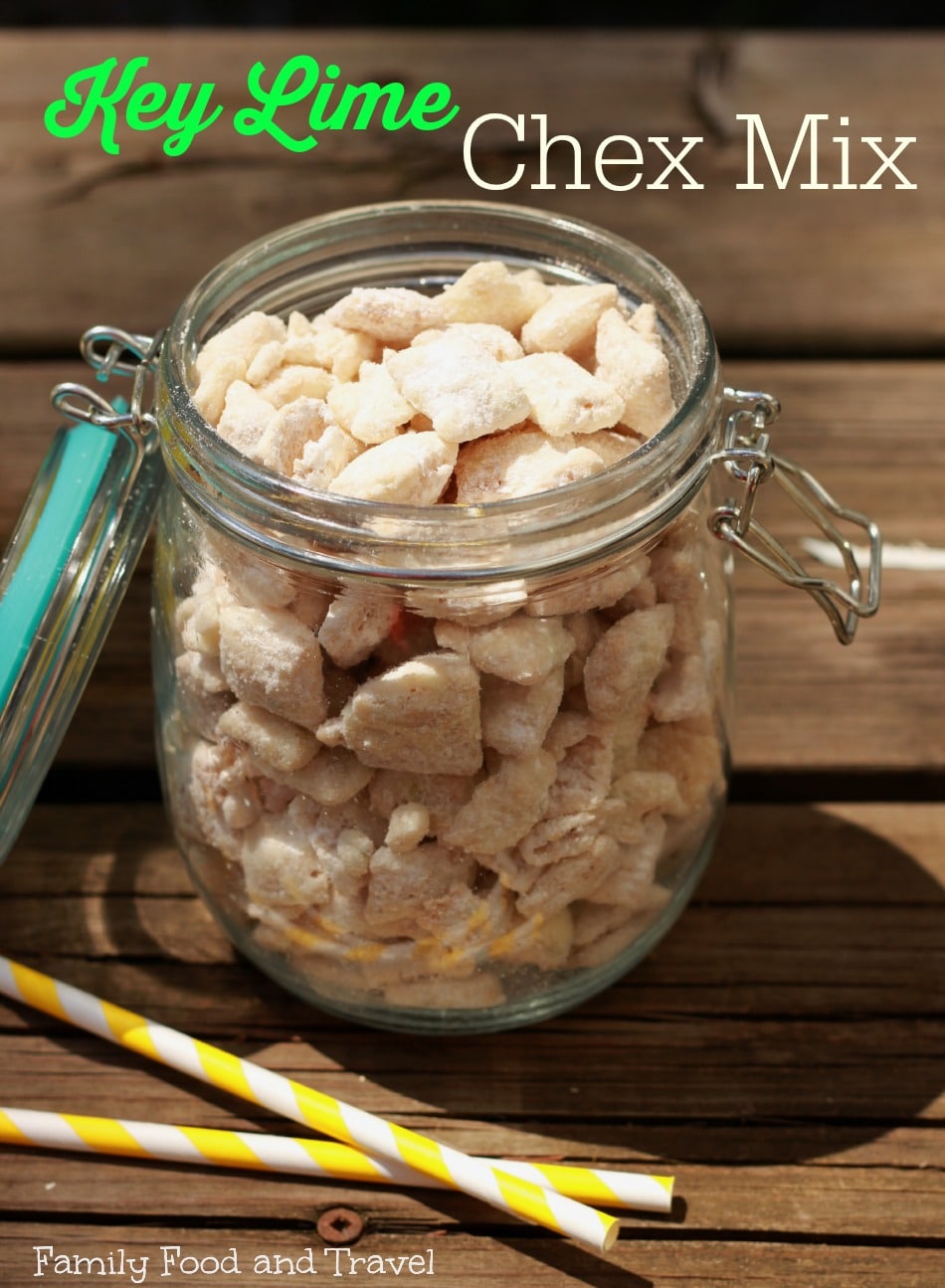 My recipe to celebrate summer is a Key Lime Chex Mix, a sweet treat with the tangy zest of key lime.
Key Lime Chex Mix #SummerWithChex
Author: Kerrie @ Family Food and Travel
Ingredients
4.5 Cups Rice Chex
1 cup white chocolate chips
⅛ cup salted butter
3 tsp key lime zest
1 tbsp freshly squeezed key lime juice
2 cups icing sugar (powdered sugar)
½ cup unsweetened coconut (optional)
Instructions
Pour Chex into a large bowl and set aside.
In a microwave safe dish melt white chocolate, butter, lime zest and lime juice.
Heat 30 seconds at a time, take out, stir and repeat until mixture is melted and smooth.
Pour chocolate mixture over the Chex and toss until coated.
Place coated Chex into a large plastic bag with icing sugar and shake vigorously until fully coated.
There will be some icing sugar not stuck to Chex, discard.
Serve immediately, or allow to cool and store in an airtight container.
This recipe was inspired by Life Made Delicious's Chex Lemon Buddies.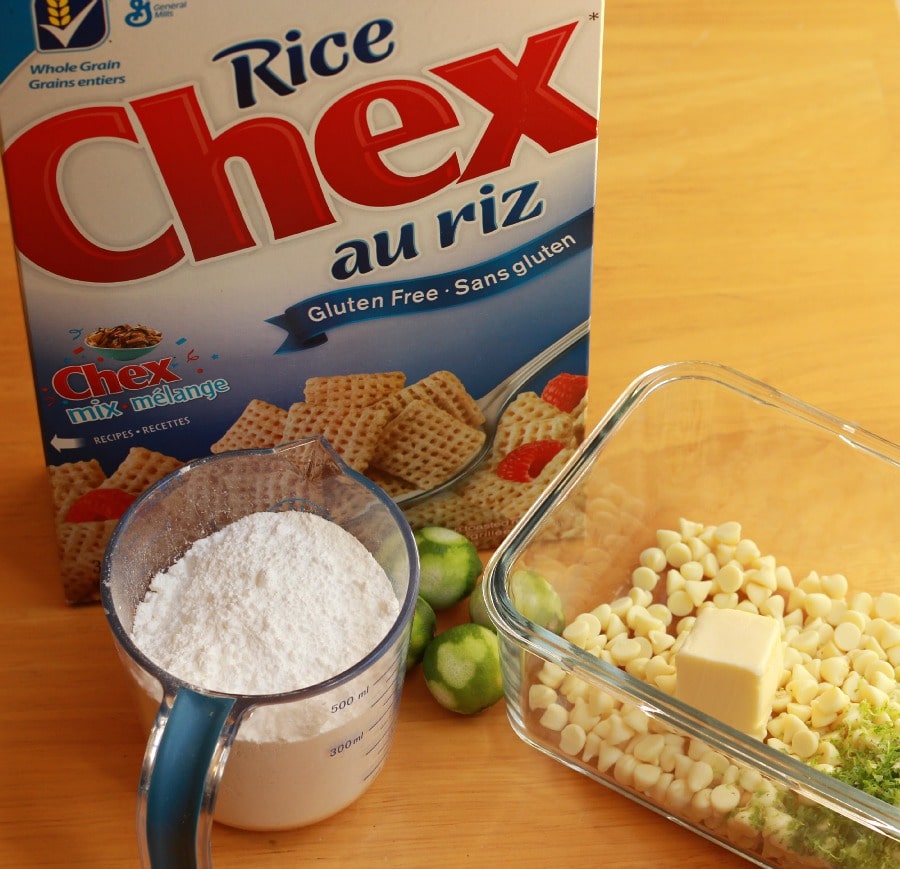 My suggestion for anyone who makes this recipe is to ensure you have guests coming over – otherwise you will be tempted to eat the whole bowl!  So deliciously addictive to snack on.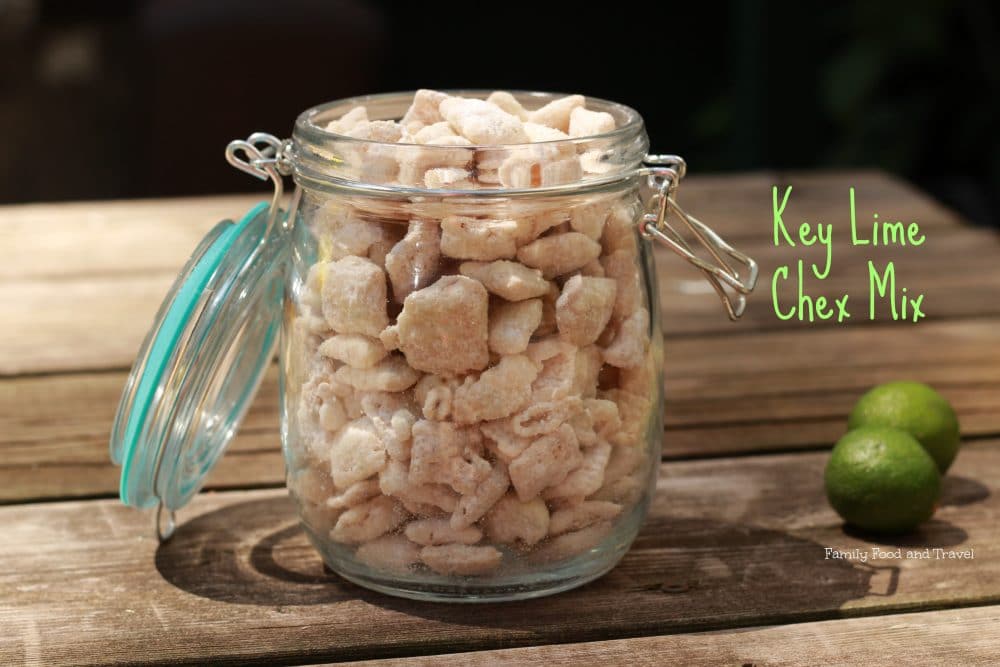 Looking for more summertime Chex Mix recipes?  Check out Life Made Delicious's recipes:  Lemonade Chex Mix, O Canada Chex Mix , and Backyard BBQ Chex Mix – there is something for everyone!