Quesadillas is my go-to dinner when I'm not sure what to make the boys.  It's quick, easy and tastes delicious! These Grilled Poblano Quesadillas with Chipotle Sour Cream take a simple quesadilla and take it up a notch.  A bit of subtle spice and smokey chipotle add depth of flavour to your family dinners.  The key to the Chipotle Sour Cream is using Gay Lea Gold Sour Cream – the best sour cream I've ever had.  Thick, creamy and similar in taste and texture to Mexican Crema.  Perfect to accompany any Latin inspired meal.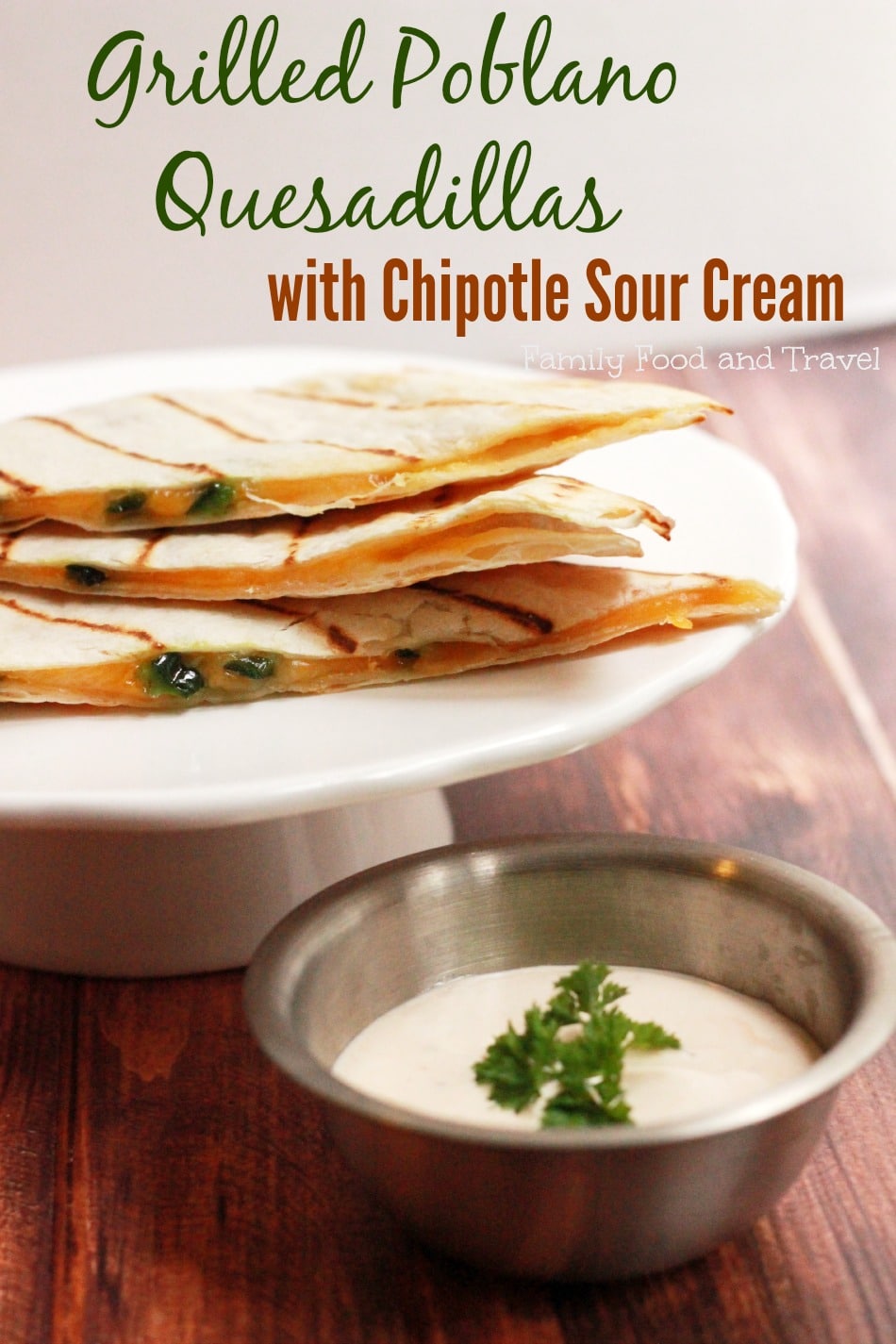 Serves: 4
A delicious take on a simple quesadilla filled with subtle smokey flavours all made in under 20 minutes.
Ingredients
4 large flour or corn tortillas
1 poblano seeded and sliced into long strips
2 cups grated cheese
1 tsp canned chipotle (add more if you prefer it spicy)
Cilantro for garnish (optional)
Instructions
Sprinkle grated cheese on half of tortilla, line with poblano peppers and fold tortilla.
Heat BBQ to low heat, place quesadillas on the top rack of your grill and check often.
Flour tortillas heat quickly so stay by the BBQ.
Once brown on the edges and cheese is melted remove quesadillas from the grill.
While quesadillas cool mix chipotle and Gay Lea Premium Gold Sour Cream together.
Garnish with cilantro.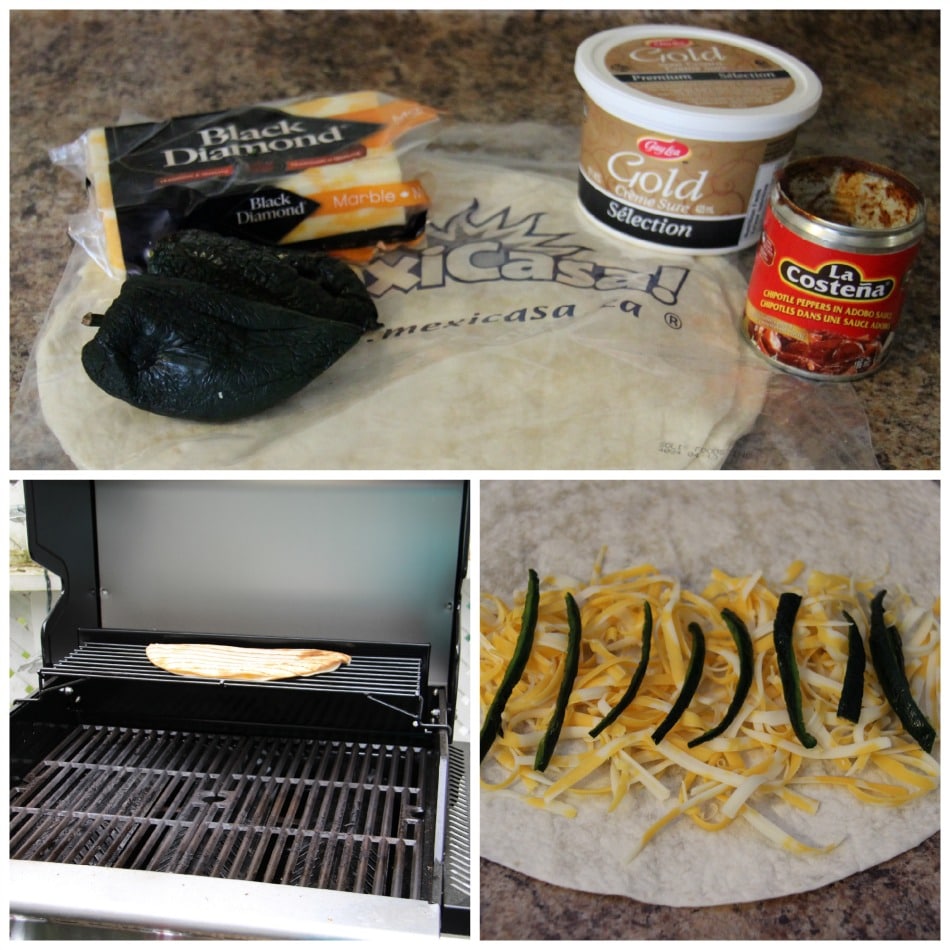 If you've never had a Poblano pepper it has a mild spice to it between a bell pepper and a jalapeno pepper.  If you would like to include more flavours sauté the poblano pepper strips with onions before adding to the quesadilla.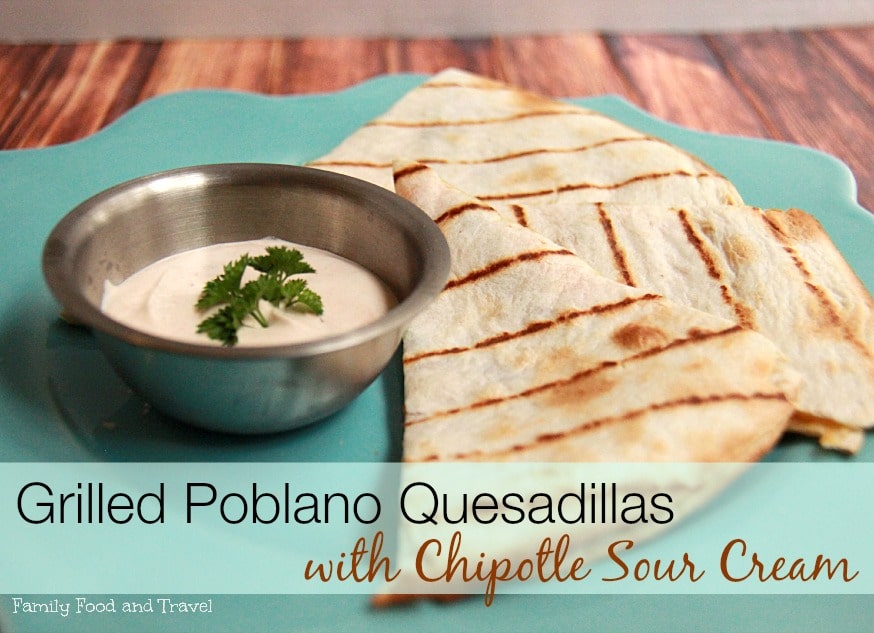 One of the many things I love about quesadillas with sour cream is the variety of flavours you can add.  Add a bit of maple syrup and the sour cream becomes a combination of tangy, sweet and smokey.  The perfect summer meal!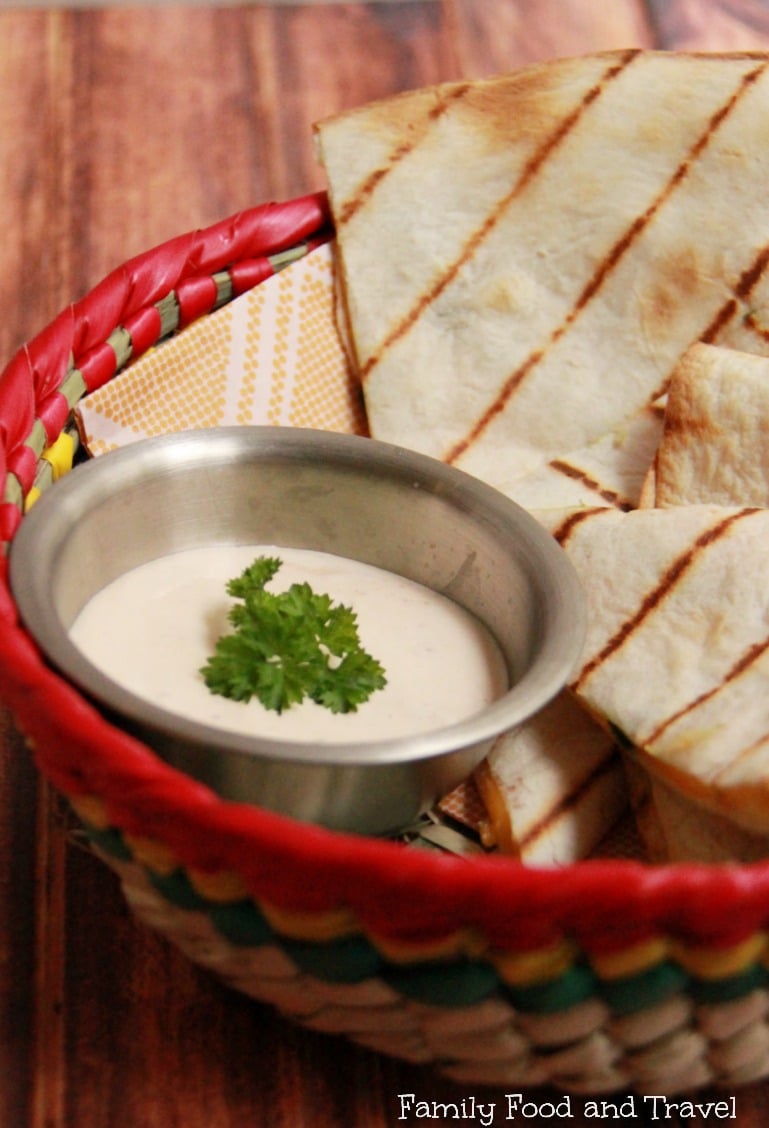 Disclosure: I am part of the Gay Lea Ambassador Program with Mom Central Canada and I receive special perks as part of my affiliation with this group. The opinions on this blog are my own.