The most famous frozen hot chocolate is Serendipity in New York City.  A drink heralded by Oprah and numerous celebrities and movies.  And, having had it, I can honestly say it is worth all of the rave reviews it receives. It is like heaven in a large bowl.
My creation has the delicious hot chocolate flavour blended with ice cream to make the drink rich, creamy and easy to make with regular household staples.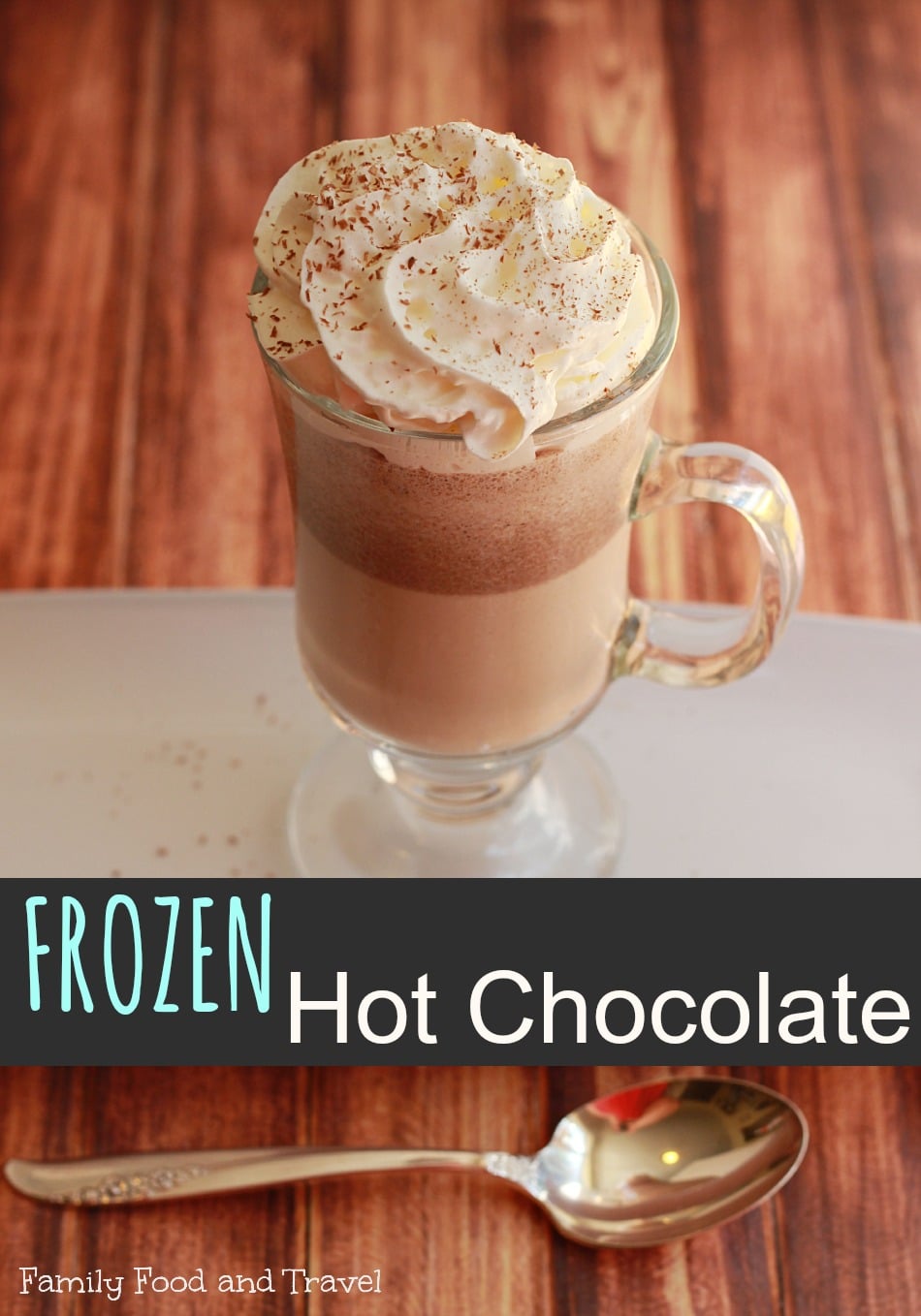 Serves: 2-4
A rich, creamy chocolate drink perfect for a hot summer day or a delicious after dinner dessert. Drop in some of your favourite liqueur for an 'adult' version.
Ingredients
1 serving of prepared hot chocolate (I used one from my Tassimo)
3 large scoops of french vanilla icecream
2 squares Baker's semi-sweet chocolate roughly chopped
1 cup milk or cream
2 cups ice cubes
whipped cream and chocolate shavings for topping (optional)
Instructions
Place all ingredients in your Vitamix and blend on low, increasing the speed as the ice cubes get broken up.
Pour into a chilled glass and top with whipped cream and chocolate shavings.
Check Out These Awesome Posts