Easter Eggs have always been an integral part of Easter for me.  I have so many memories as a child of decorating eggs with egg dye, food colouring, Kool-Aid and crayons.  So many fun variations to try and marvel at the colours, patterns and unique patterns I could create.
This year was the first year we decided to make Easter Eggs with traditional egg dye but we also wanted to try something new and different.  After reading the instructions and watching the video on Martha Stewart.com I was ready to tackle making Silk Tie Easter Eggs.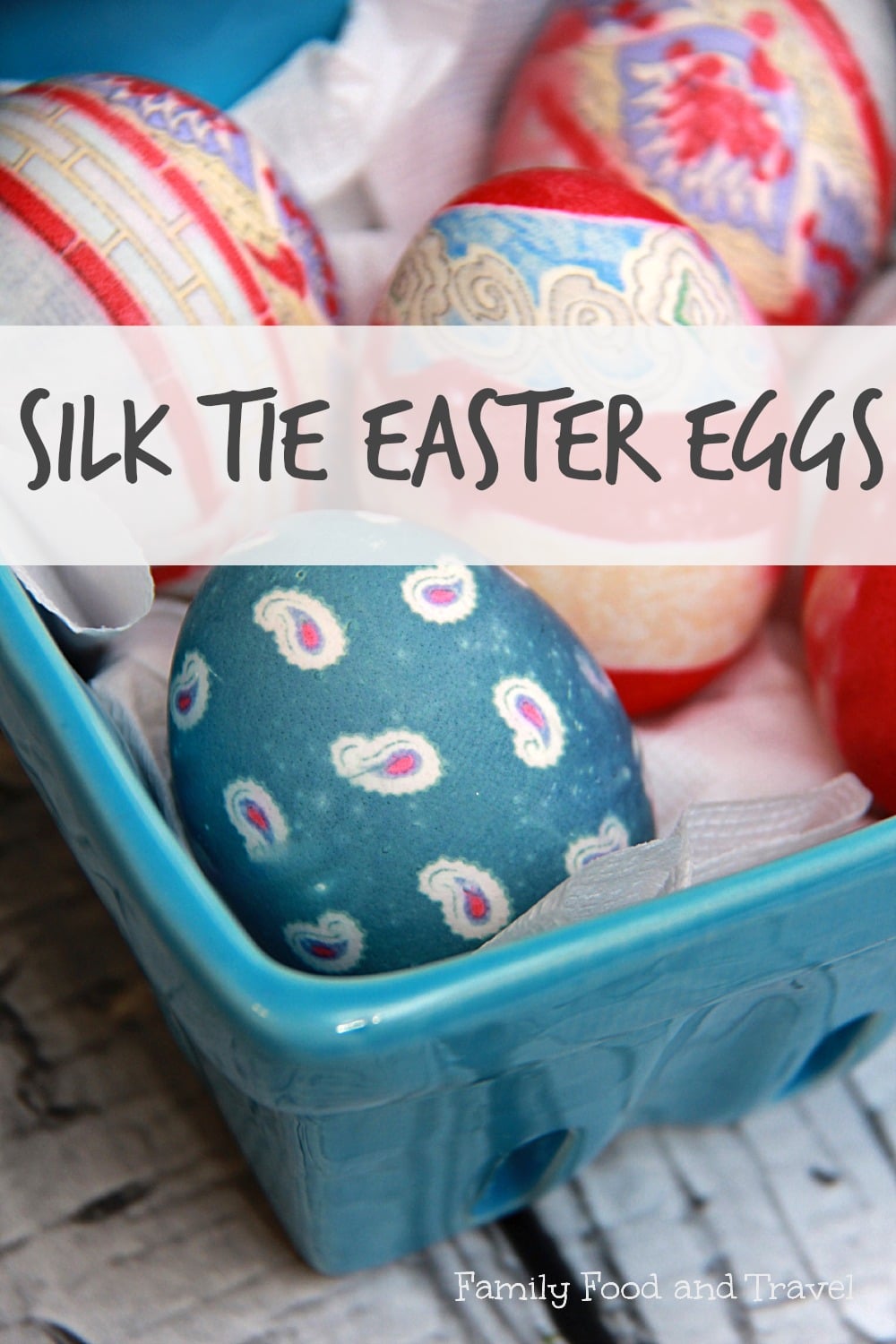 I went to Value Village (thrift shop) and purchased some silk ties with beautiful patterns and some white napkins.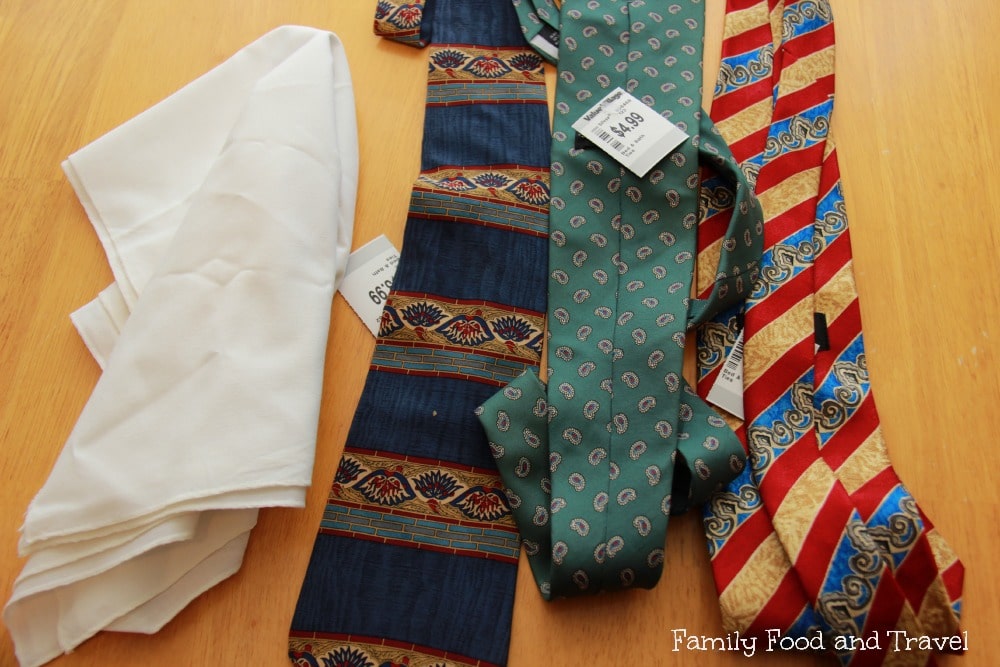 Silk Tie Easter Egg Directions
Cut silk ties into small squares large enough to wrap around 1 egg
Wrap egg with silk tie (pattern side facing the egg shell) cover with white cloth and secure with a twist tie or elastic band
Place wrapped eggs in an enamel or glass pot filling the pot just until the eggs are covered
Add 3 tbsp of white vinegar
Bring to a boil
Reduce heat and allow to simmer for 20 minutes
Remove eggs with tongs and allow to cool
Once cool, unwrap and marvel at the transfer of the pattern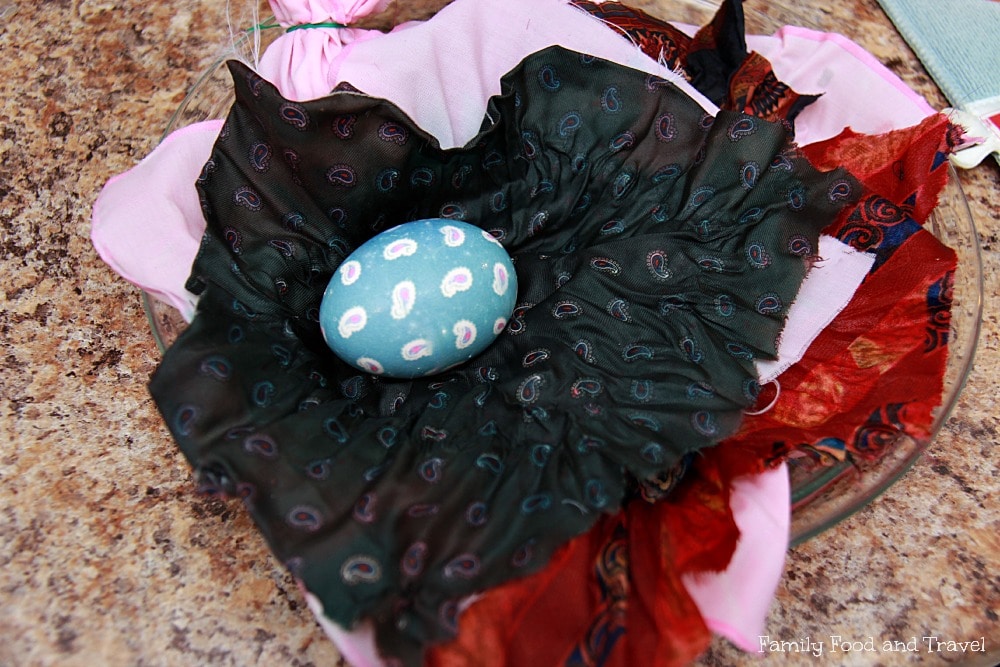 We combined our Silk Tie Easter Eggs with some done in a traditional dip in a long cylindrical vase to make a wonderful Handmade Easter Egg Centerpiece – perfect for our Easter Table.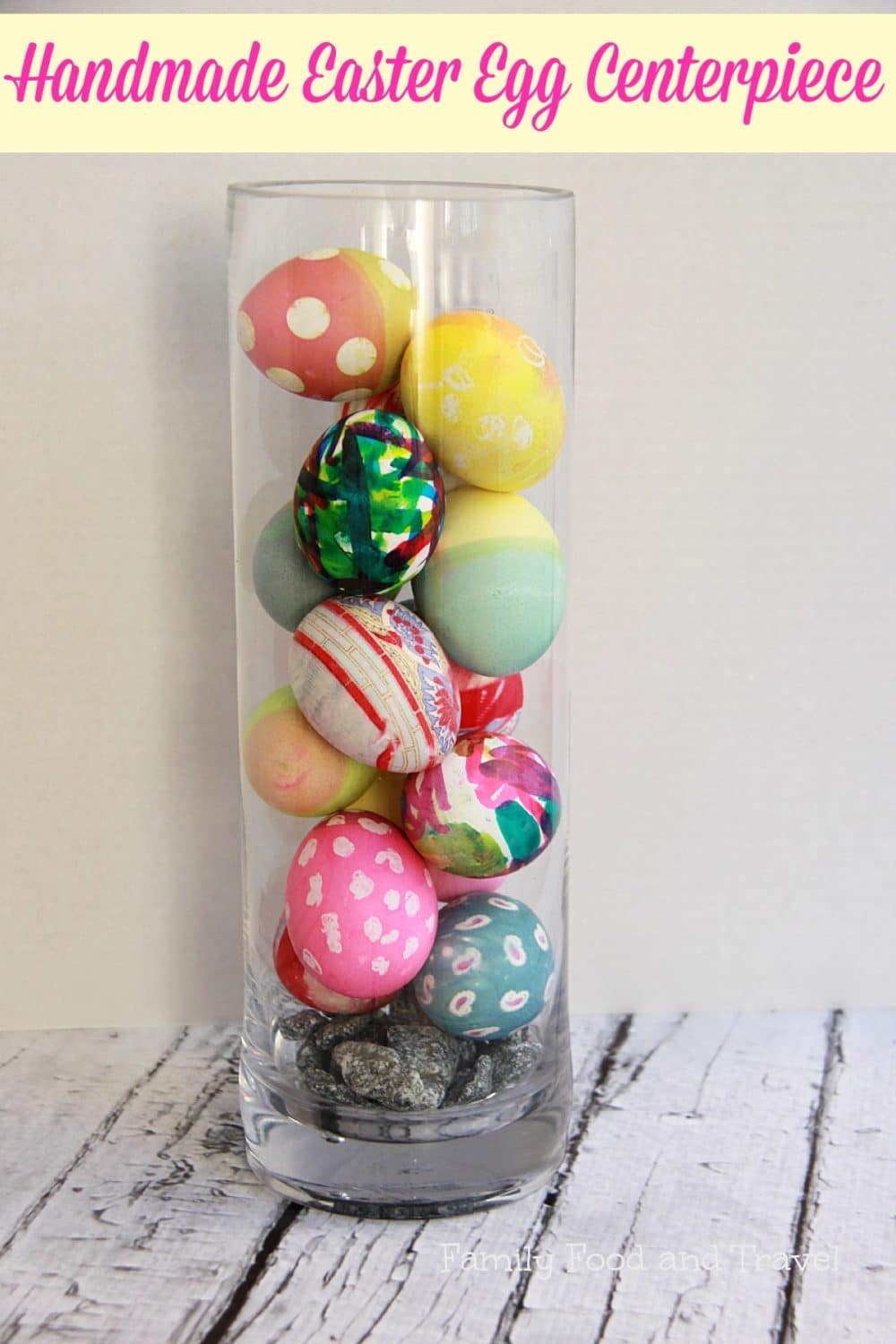 Looking for more Easter ideas?  Check out our Easter page and some of our favourites like Homemade Easter Eggs and Brown Sugar Glazed Ham.
Wishing you and your family a wonderful Easter!