Drinking a coke float is one of my favourite memories of being at my Grandmother's. In the 1920's my Grandmother worked at an old fashioned soda fountain.  She loved it.  She talked all the time about the fashion of the 20's, the fun, the flappers, and her favourite floats.  When I was about 8 my Grandmother came home with this beautiful tall Coca Cola glass that was just for me.  She placed it high in her cupboards so that only the two of us knew where it was.  On special visits we would bring down the glass and make a Coke Float together then play Crokinole until our fingers were sore. Coke Floats are special to me, a piece of my childhood. From that yummy foam on the top to the creaminess of the drink, it brings back wonderful memories. While the recipe is simple, the taste and experience most definitely are not!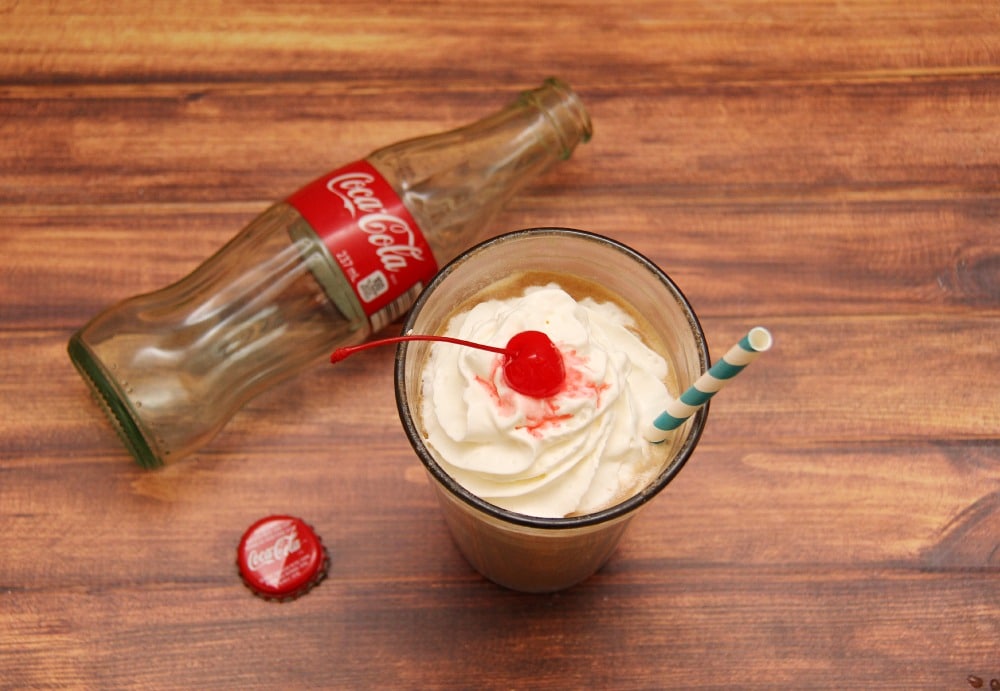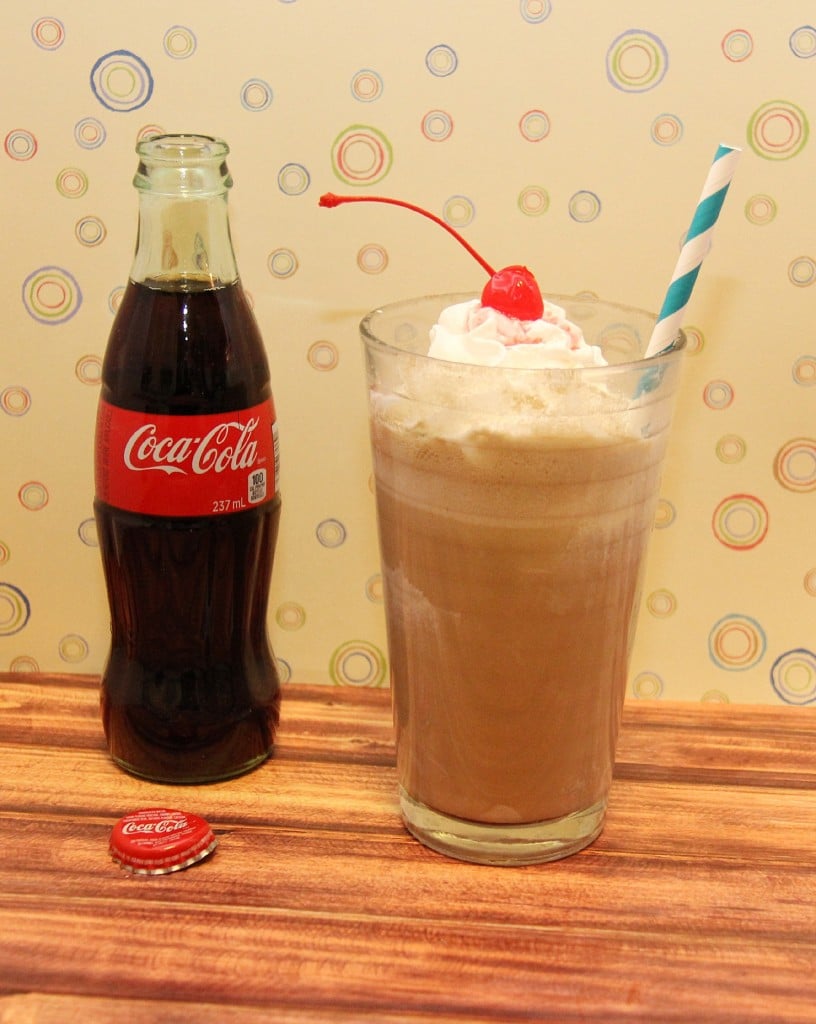 Old Fashioned Coke Float
Author:
Coca Cola Company
An Old Fashioned Coke Float - perfectly creamy, foamy and delicious!
Ingredients
1 can or bottle of Coca Cola
2 scoops of vanilla ice cream
Whipped Cream
Maraschino Cherry
Instructions
Scoop 2 scoops of vanilla ice cream into a tall glass.
Slowly pour Coca Cola in the class stopping to scoop out extra foam.
Once filled, top with whipped cream and a cherry.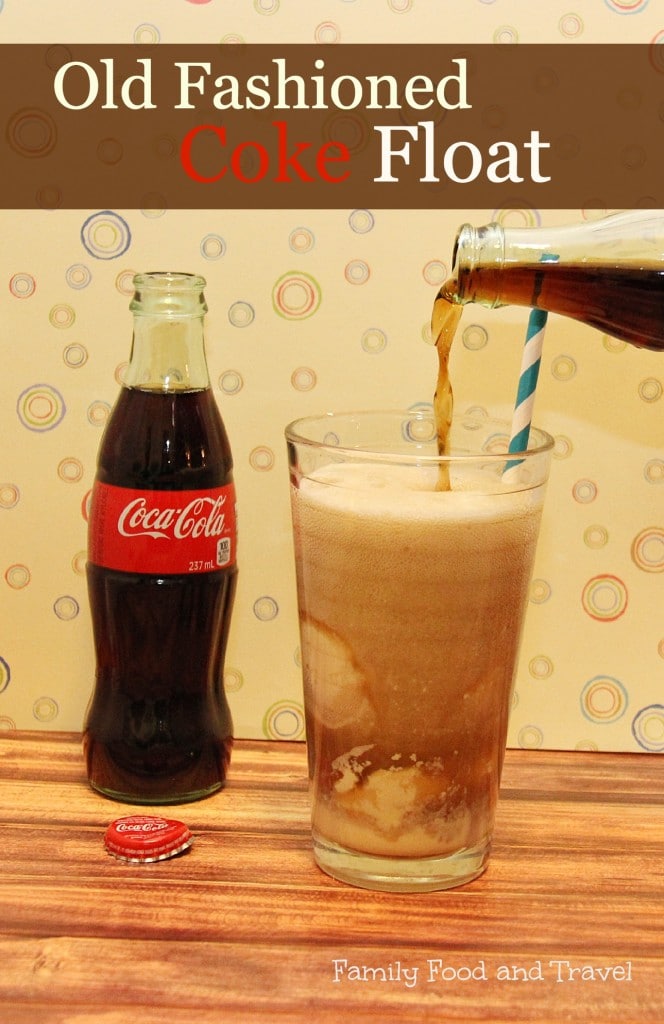 Looking for more old fashioned floats?  Check out these old fashioned float recipes from the Coca Cola Company