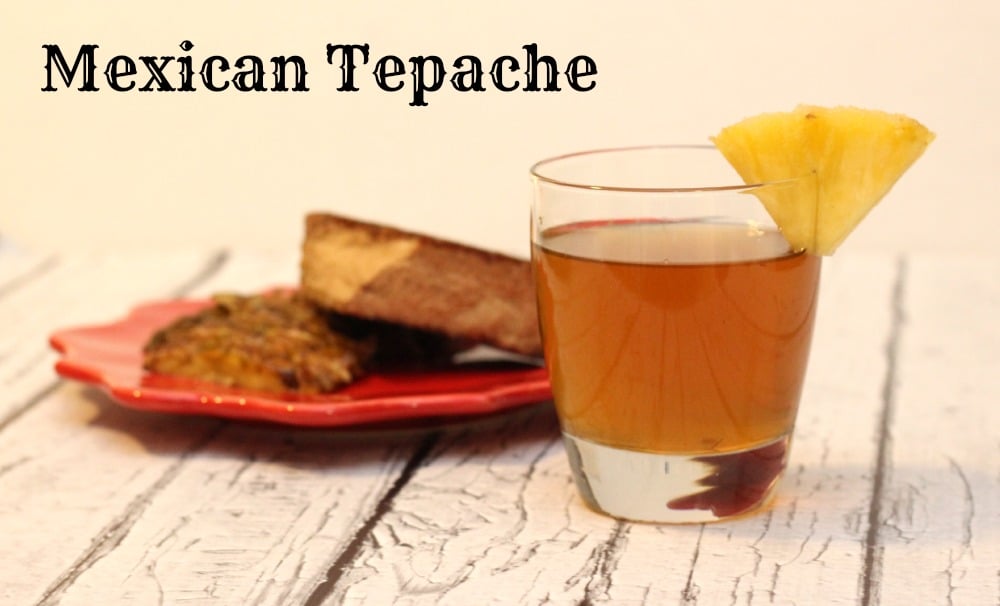 Refreshing, thirst quenching and exotic, Tepache is truly one of a kind.
When visiting Mexico every taco stand offers you either Tepache or Coca Cola to drink. As a tourist I usually chose Coke, but with my husband's encouragement I began to try Tepache at a variety of stands.  Each one slightly different, but each a delicious drink perfectly paired with a spicy taco.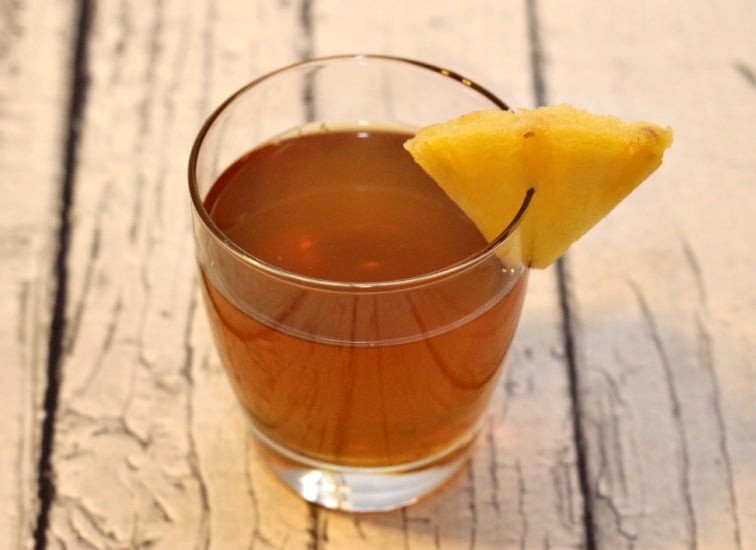 Traditionally this drink was only available from vendors or in restaurants but now a variety of Tepache recipes are available so you can make it at home.  This recipe is from the stunningly beautiful book filled with lots of amazing traditional recipes:  Mexico: The Beautiful Cookbook.
Tepache: Drunken Pineapple Drink
Author:
Mexico: The Beautiful Cookbook
A refreshingly different cold drink perfect for spicy dishes.
Ingredients
1 whole ripe pineapple
12 cups of water
20 oz/600g piloncillo (raw sugar) or brown sugar
1 stick of cinnamon
3 whole cloves
**optional – 1 beer
Instructions
Wash the pineapple thoroughly, remove the stem and cut the pineapple into large pieces (including rind).
Place the pineapple into a large bowl or pitcher, add 8 cups of water and the piloncillo, cinnamon and cloves.
Cover and let stand in a warm place for 48 hours.
Strain the tepache and add 4 cups of water OR 1 cup of water and 1 beer.
Let stand 12 hours.
Strain drink, add 3 cups of water and serve over ice cubes.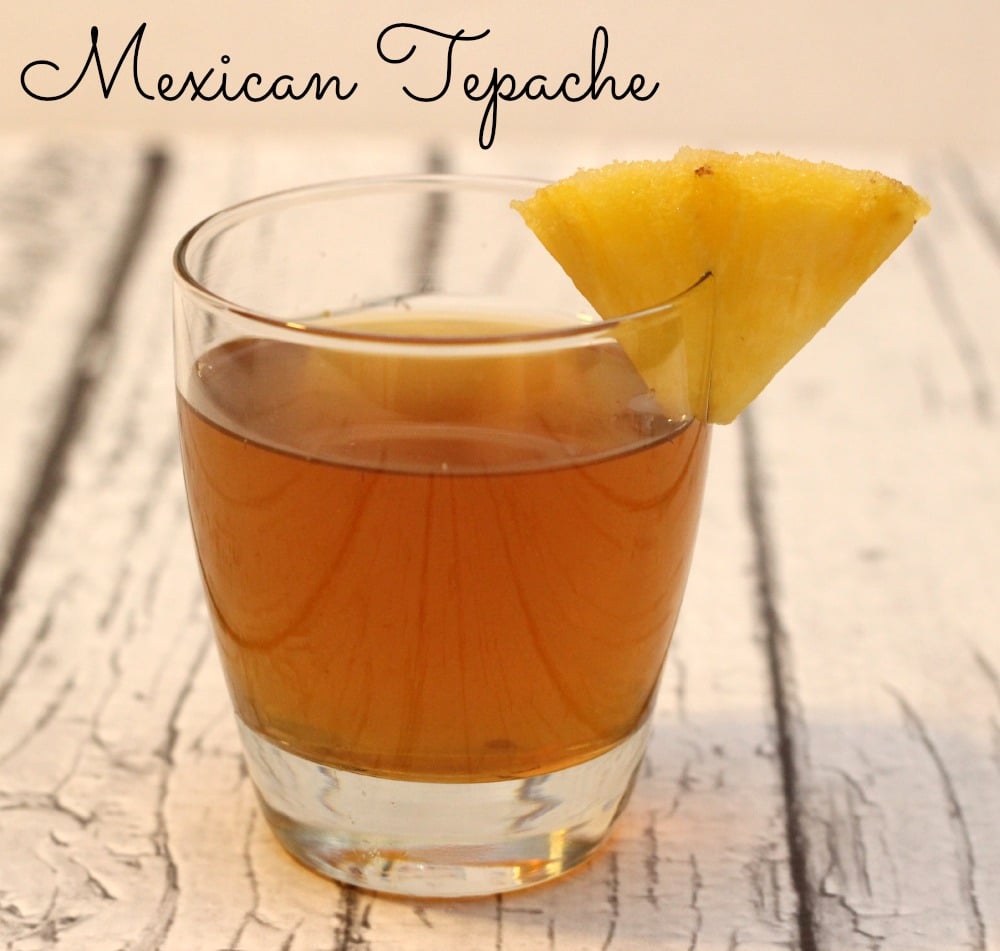 Wondering what people think about drinking Tepache?  Love this post and photos by Wandering Earl.
Check Out These Awesome Posts