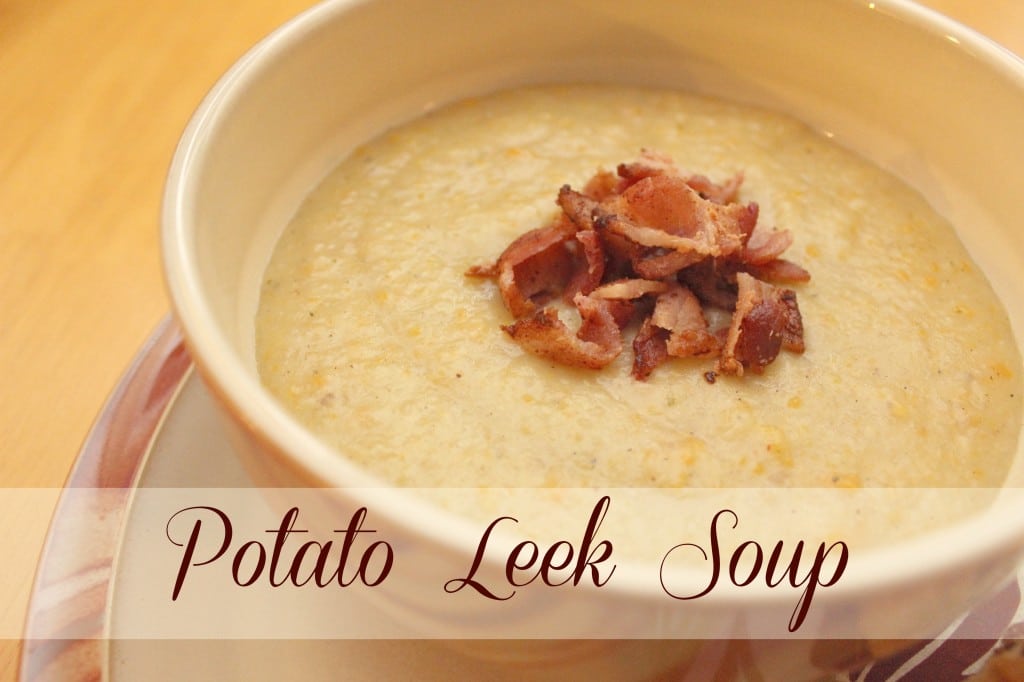 This is one of my favourite soups to eat.  I love the smooth thickness of it and while I am not a big fan of onions I do love leeks.  This week our CSA farm share had three big beautiful leeks and fresh potatoes – perfect for a batch of heart warming soup. This recipe calls for bacon, but you can omit it to make a vegetarian version.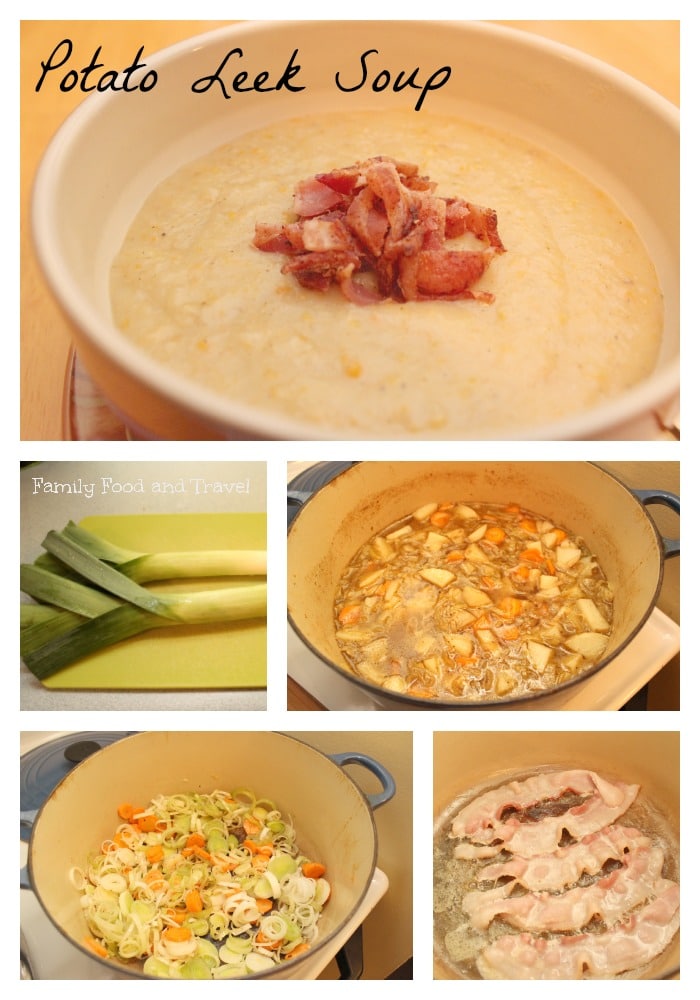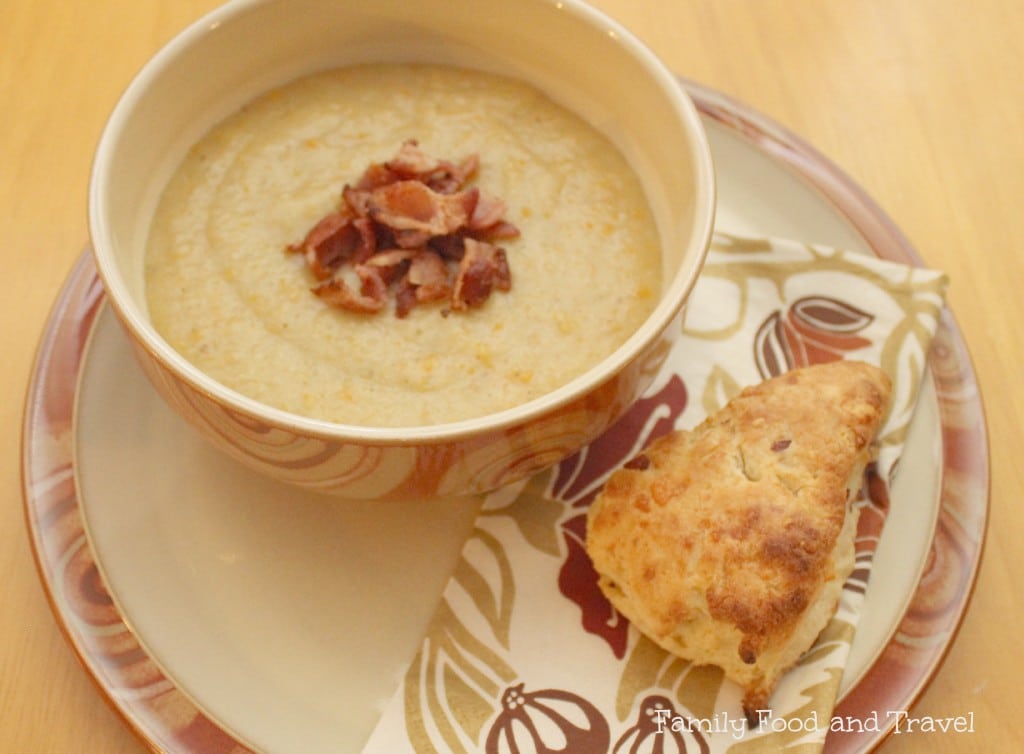 Potato Leek Soup
Author:
Inspired by Canadian Living "Leek and Potato Soup"
Prep time:
Cook time:
Total time:
A warm, hearty and flavourful soup. The addition of bacon brings this soup to the next level.
Ingredients
2 tbsp butter
5-6 strips of bacon
2 (white and light green parts only) leeks, thinly sliced
2 large carrots peeled and sliced
½ tsp kosher salt
Pinch of dried thyme
½ cup dry white wine
¼ tsp fresh ground black pepper
3 large potatoes
5 cups of chicken stock
Dash of Tabasco
Instructions
In Dutch Oven or large pot melt butter and crisp bacon.
Once brown on edges, remove bacon and set aside.
Add leeks, carrots, salt, thyme and pepper to butter/bacon grease and cook until softened (approx. 8 minutes).
Add white wine and cook 1 minute.
Add potatoes, chicken stock and bring to a boil.
Reduce heat, cover and simmer until potatoes are tender and flavours are blended (approx. 20 minutes). Add dash of Tabasco and cook one more minute.
Remove from heat and allow to cool.
Once cool, add in batches to blender and puree until smooth.
Return soup to a clean pot and reheat on low until ready to serve.
Sprinkle with crumbled bacon (and/or grated cheese and parsley)
Check Out These Awesome Posts