It's been an almost unbearable heat wave in Eastern Ontario.  From the high heat to the thick humidity I have not wanted to put on my stove. So, tonight I made a favourite dinner of ours – a summer salad.  Super easy, super delicious, super healthy.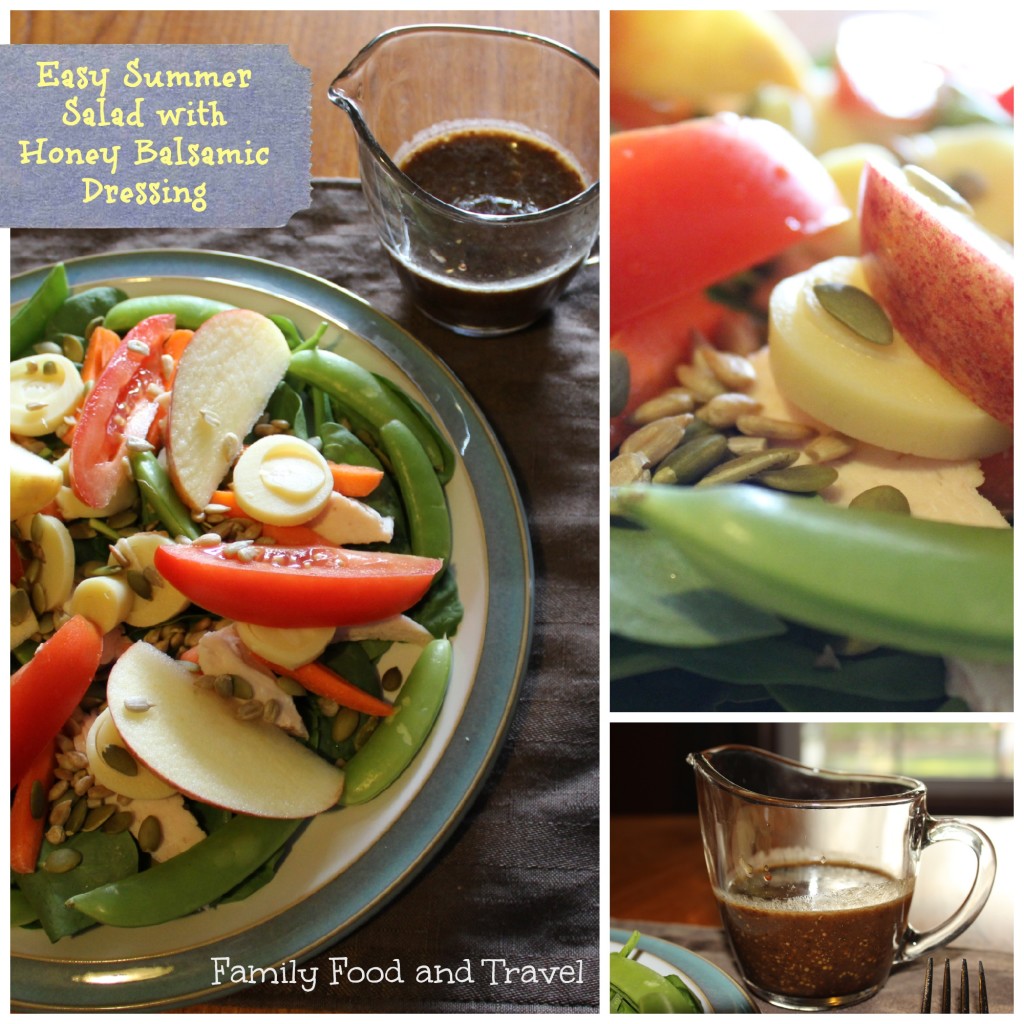 Easy Summer Salad
Author:
Kerrie @ Family Food and Travel
Ingredients
rotisserie chicken or left over grilled chicken
baby spinach
tomatoes
carrots
snap peas
apples
hearts of palm
sunflower seeds
pumpkin seeds
Instructions
Arrange the spinach on your plate, pull chicken or slice and place on spinach.
Slice tomatoes, carrots, and apples and place on top of chicken.
Drain hearts of palm, slice, arrange on salad.
Sprinkle a handful of sunflower and pumpkin seeds over the top.
* other possible ingredients - blueberries, strawberries, nuts, other sliced veggies, cheese.
Honey Balsamic Dressing
Author:
Kerrie @ Family Food and Travel
Ingredients
4 tbsp olive oil
4 tbsp balsamic vinegar (I used one infused with fig)
2 tbsp grainy dijon mustard
Juice of one lemon
2 tbsp liquid honey
½ tsp salt
½ tsp ground pepper
Instructions
Mix all ingredients together in a mini food processor until well blended.
Serve immediately or refrigerate up to two days.
This recipe was inspired by my love of making life delicious.  Disclosure: I am part of the Life Made Delicious Blogger program and I receive special perks as part of my affiliation with this group. The opinions on this blog are my own.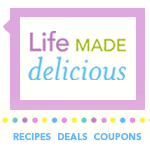 Looking for more ways to make your life delicious?  Check out the Life Made Delicious Facebook Page and follow my Life Made Delicious Pinterest Board 
Check Out These Awesome Posts