Summertime is all about fresh, local produce paired with grilled meat.  I made this meal for a Sunday dinner with my family and it was a big hit.  My favorite part, it is easy, delicious and full of summertime flavours.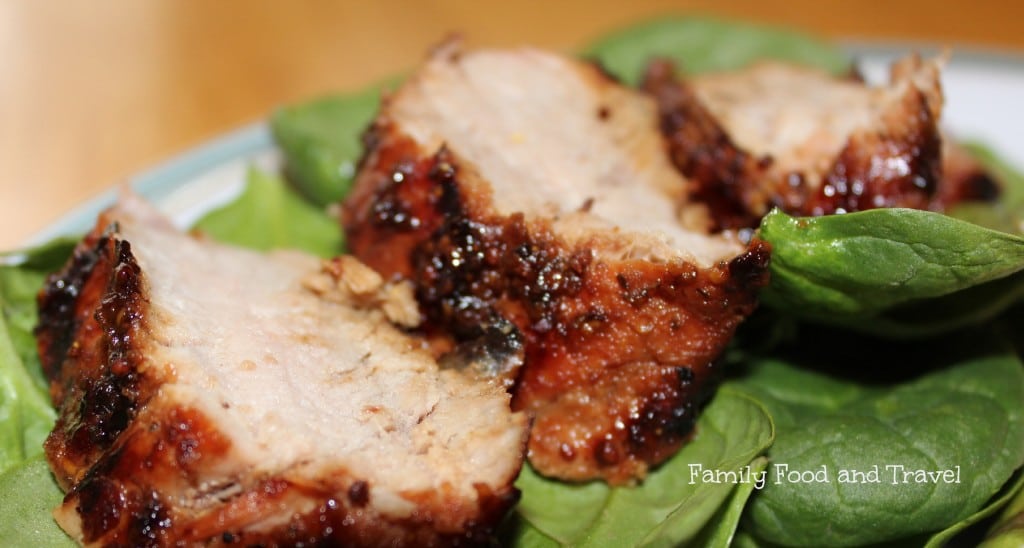 Dijon Balsamic Grilled Pork Tenderloin
Ingredients:
2tbsp Liquid Honey
2tbsp Grainy Dijon Mustard
2 tbsp Balsamic Vinegar
1 tbsp Olive Oil
1 tbsp Club House Garlic Plus Seasoning (or, 1 tsp minced garlic + 1 tsp salt + 1/2 tsp ground black pepper)
1 large or 2 small pork tenderloins
Large ziplock bag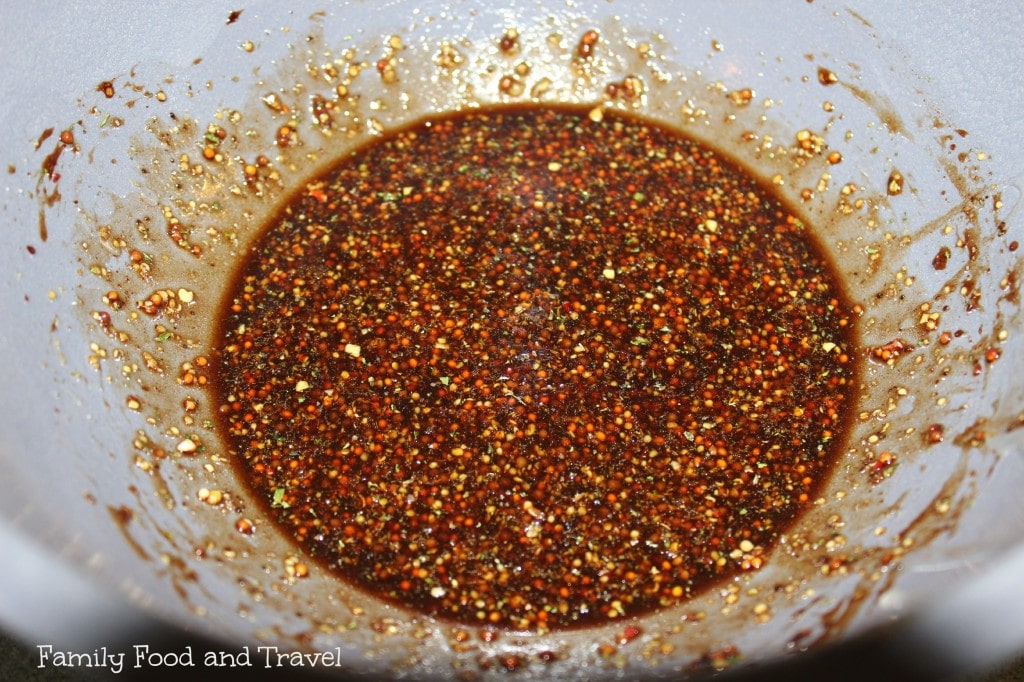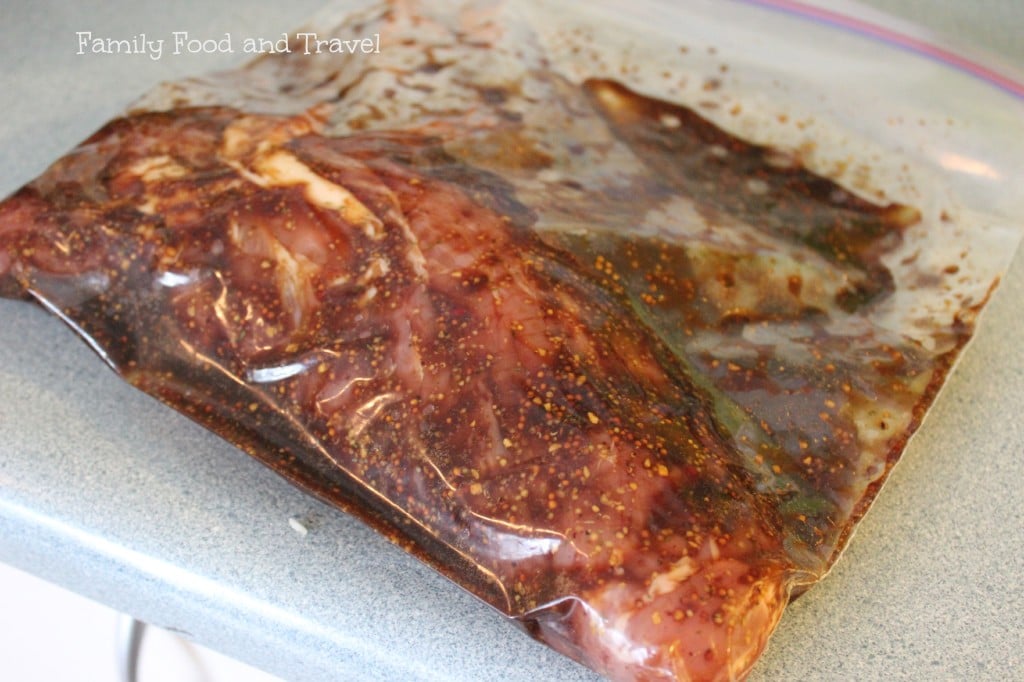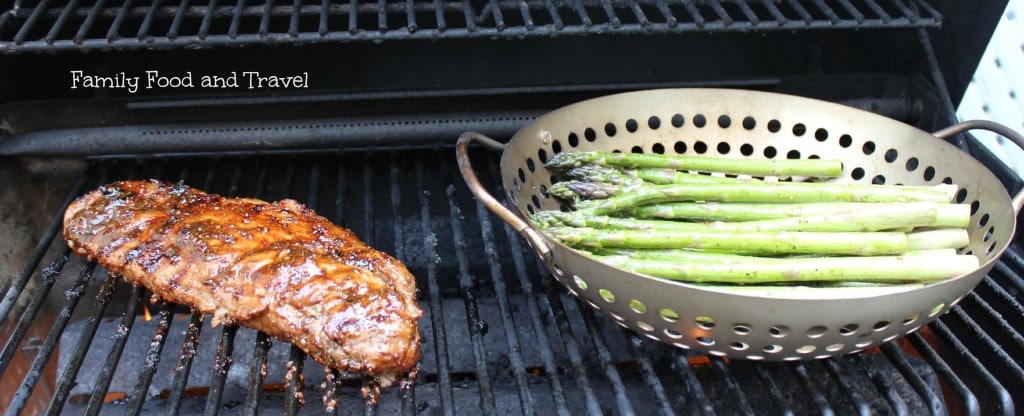 Directions:
Mix all ingredients in a bowl.
Pour marinade in large ziplock bag with pork tenderloins.
Refrigerate for 2 hours (minimum) or up to 24 hours.
Remove from fridge and place tenderloin on hot grill.  Brush with remaining marinade in bag.
Turn every 5 minutes until pork is cooked to desired doneness.  Approximately 18 minutes.
Serve grilled pork tenderloin on a bed or spinach or with desired side dishes.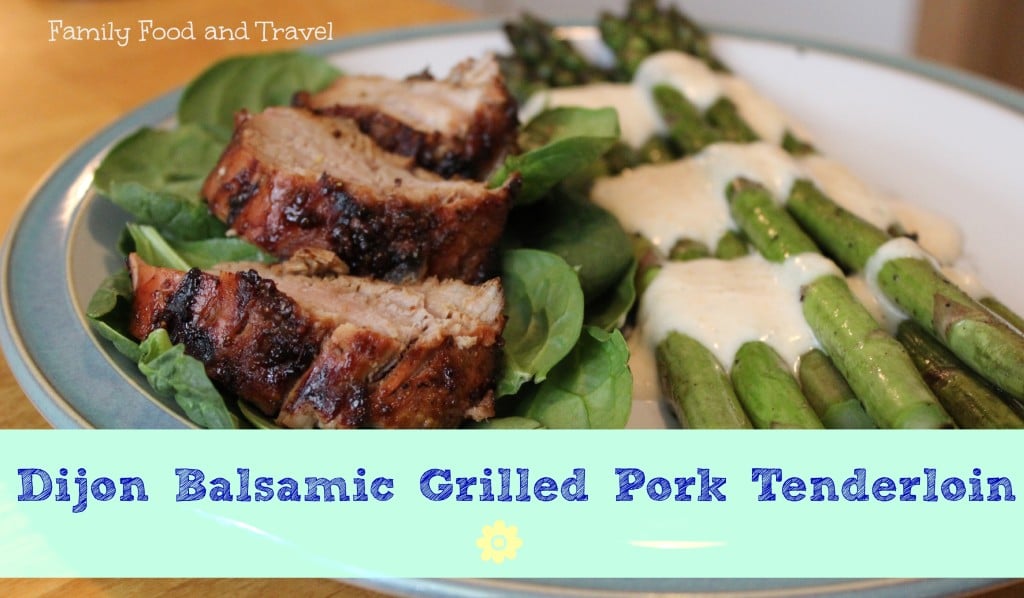 Looking to make the grilled asparagus?
Check out our recipe for Grilled Asparagus with Parmesan Ranch Dressing
What is your favorite side dish for grilled pork tenderloin?